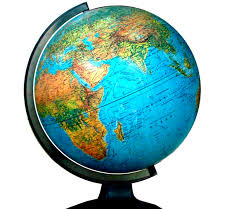 We're trying out something new here on our site: Free International Shipping for orders over certain thresholds. We've offered our US-based customers free shipping over $100 for years, and now we want to see if the program can be extended to the rest of the world. Here are the three threshold levels that we have set up:
United States: Orders over $85 will get free shipping*
Canada: Orders over $165 will get free shipping*

Europe: Orders over $235 will get free shipping*
Australia, New Zealand and Select Other Countries: Orders over $275 will get free shipping*.
Note - these levels were decreased on 3/10/2017, due to us negotiating a special discounted rate deal with the U. S. Postal Service!
Please note that the dollar amount levels is the product subtotal, and shipping costs calculated before you reach the threshold do not count. Also, any local import duties, fees or taxes will remain your responsibility. We will continue use the same shipment methods we have always used (First Class Mail International and Priority Mail International). This offer applies to standard orders placed through our web site, and may not apply to custom quoted bulk orders.
Keep in mind that this is a TRIAL and that the details may have to be tweaked as we see how it works. But our hope is that this will make it easier for our international customers to get good parts more cheaply from our store!
*Some restrictions apply, and we may not be able to fulfill free shipping on every order that meets these thresholds. Large/heavy orders (containing large numbers of empty cigar boxes, kits or necks) are very expensive to ship and we can't guarantee that we'll be able to ship every one of these for free. In these cases we will contact you about covering a portion of the actual shipping costs. Also please note that we are not able to extend this offer to Africa, Central America or South America at this time due to high costs and delivery inconsistencies.
Recent Posts
Shane Speal shows you how to turn a simple $24 Canjo neck into a cool Walkabout Dulcimer (Strum …

A guitar builder tore down his potting shed and turned it into a guitar! Recently uploaded to …

C. B. Gitty presents the Fireworks of Savings Sale - SAVE 20% on these Made in America items! …