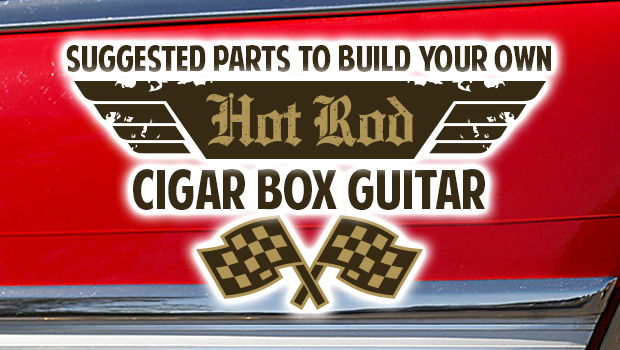 "Dear Gitty, What parts would you recommend for a hot rod cigar box guitar?" -Joe G., London UK
Good question, Joe! Let's whip up a killer 3 or 4-string hot rod with fretted neck and electric mag pickup. Here's what we recommend (and you'll have some parts left over to get you going on your next build too)...
Combine these parts and you'll have one completely tricked-out hot rod guitar!