Give your next project a vintage curly maple or tiger stipe woodgrain look with this simple burn-and-stain technique.

We sent Shane Speal our new Hubcap Howler Resonator Guitar Kit and he came back with another exciting new finishing technique that made the white birch wood look like a deep, antique curly maple! Speal's original intent was to copy the look of an old Stella acoustic guitar in his collection, but the end result was something much better.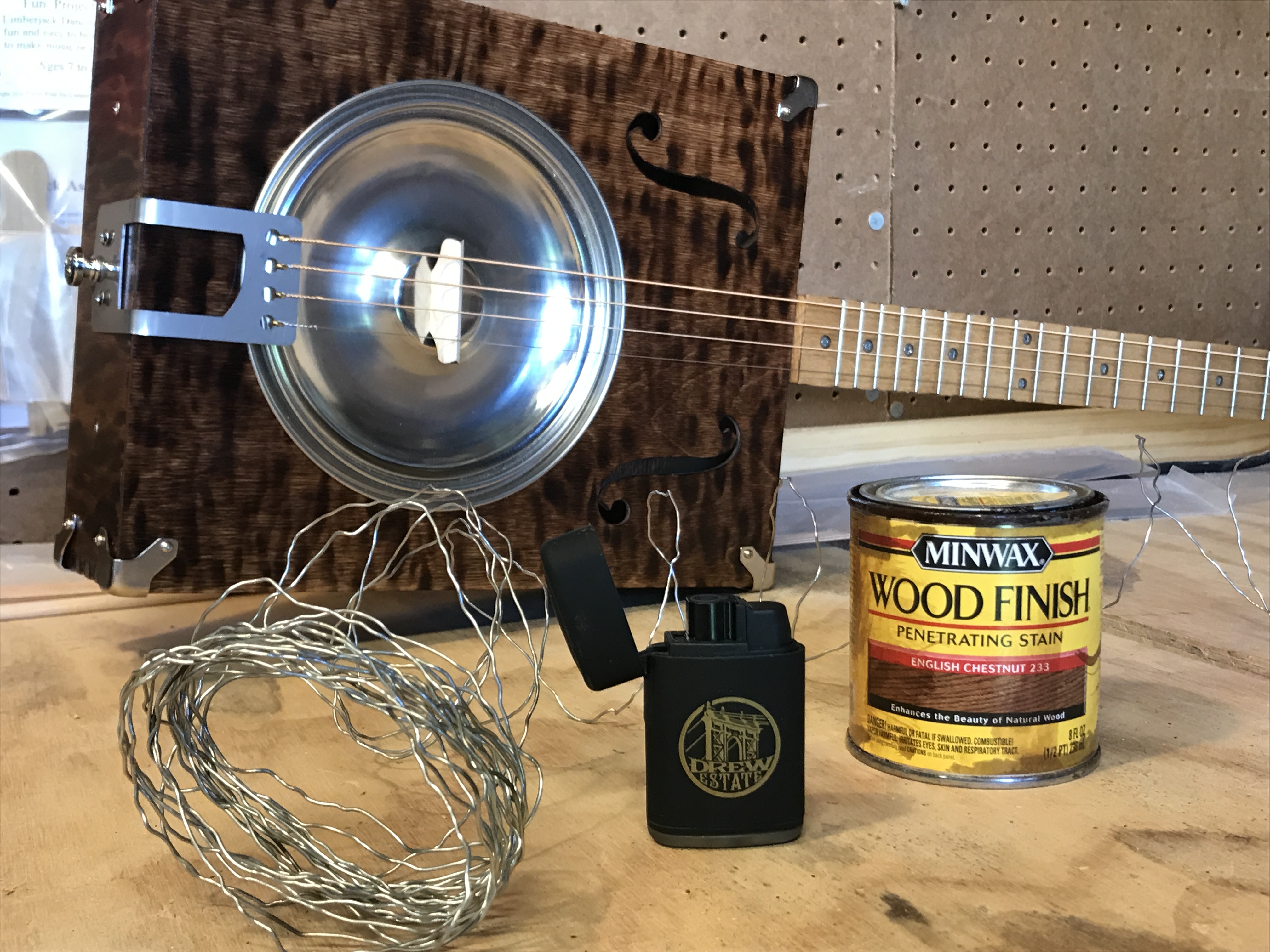 You'll need the following:
Crafting wire. (Shane Speal used a 99¢ spool of 20 gauge Mechanics Wire, aka "soft wire" from Harbor Freight.)

Butane torch or plumber's "Bernz-O-Matic" torch.

Dark wood stain, such as Minwax English Chestnut stain as used in this tutorial.

Not shown in video: gloss polyurethane or other glossy wood finishing sealant.
Note: Although the video is 11 minutes long, Speal gives a quick overview at the 1:00 minute mark for those who want the "Cliff's Notes" version.
Here's a few screen captures from the video above that show the simple technique. We do recommend you watch the video for all the details in achieving this look.
1. Wrap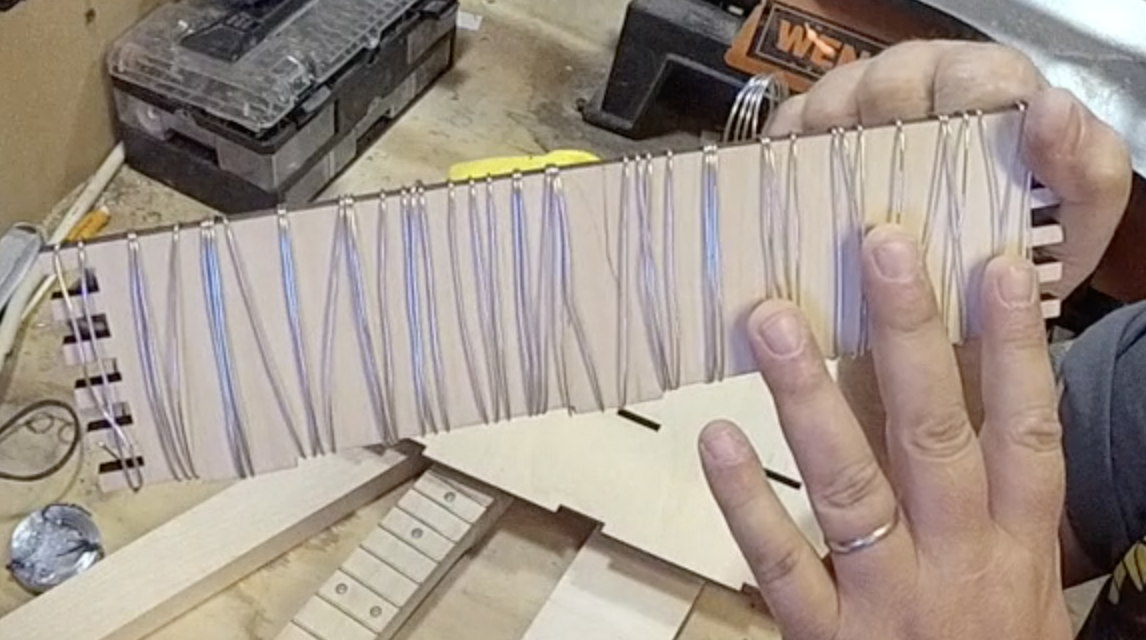 2. Torch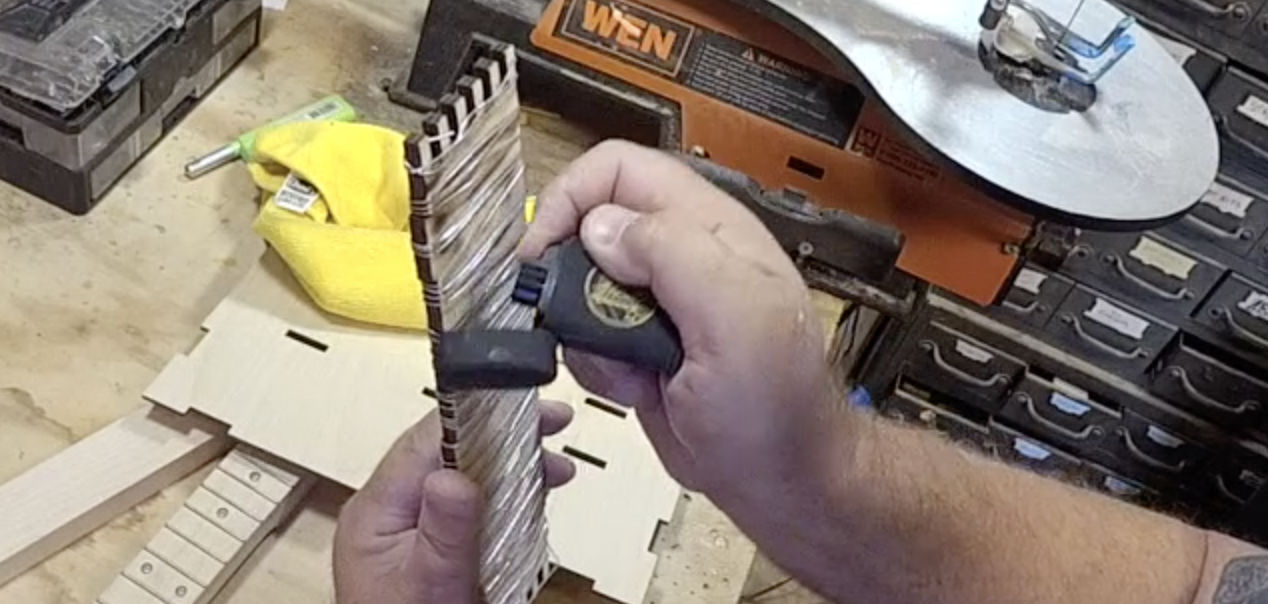 3. Stain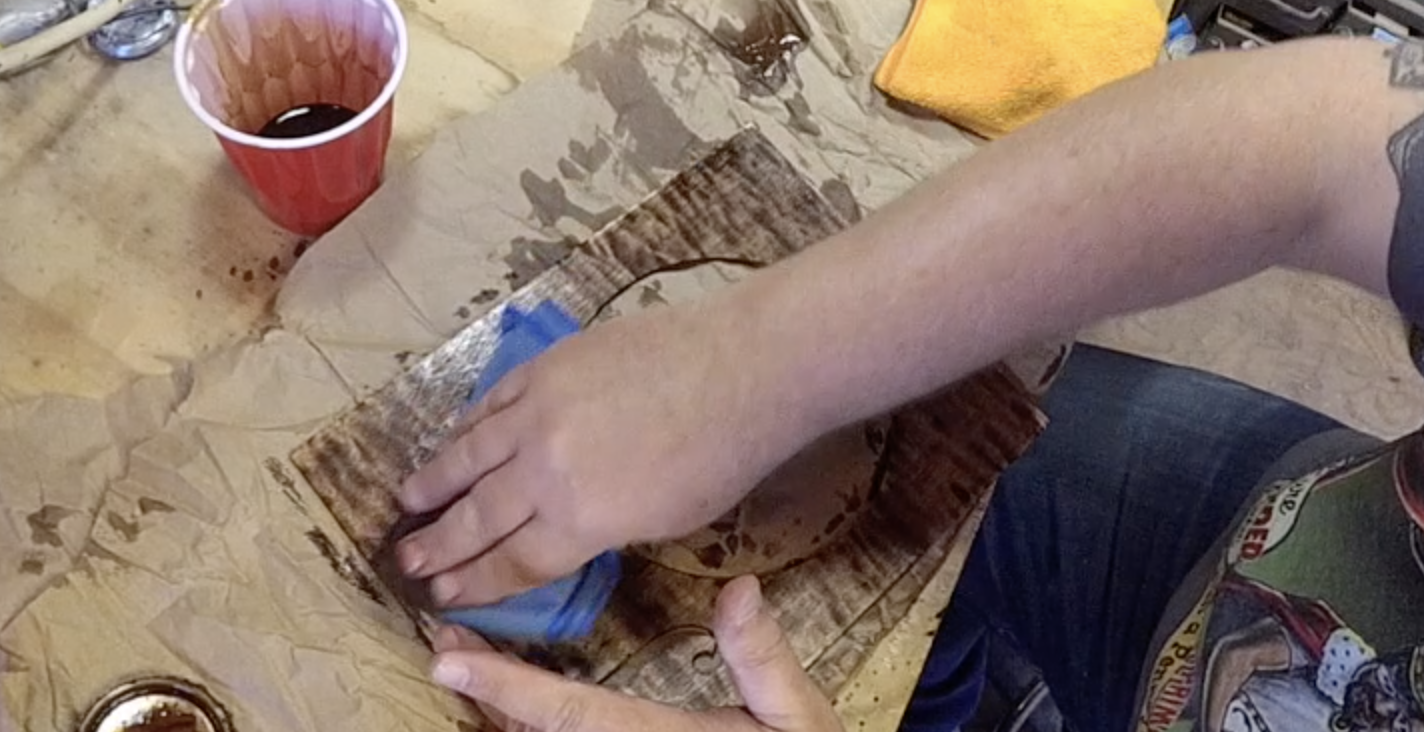 4. Finish with several coats of gloss polyurethane, allow to dry and cure and then build!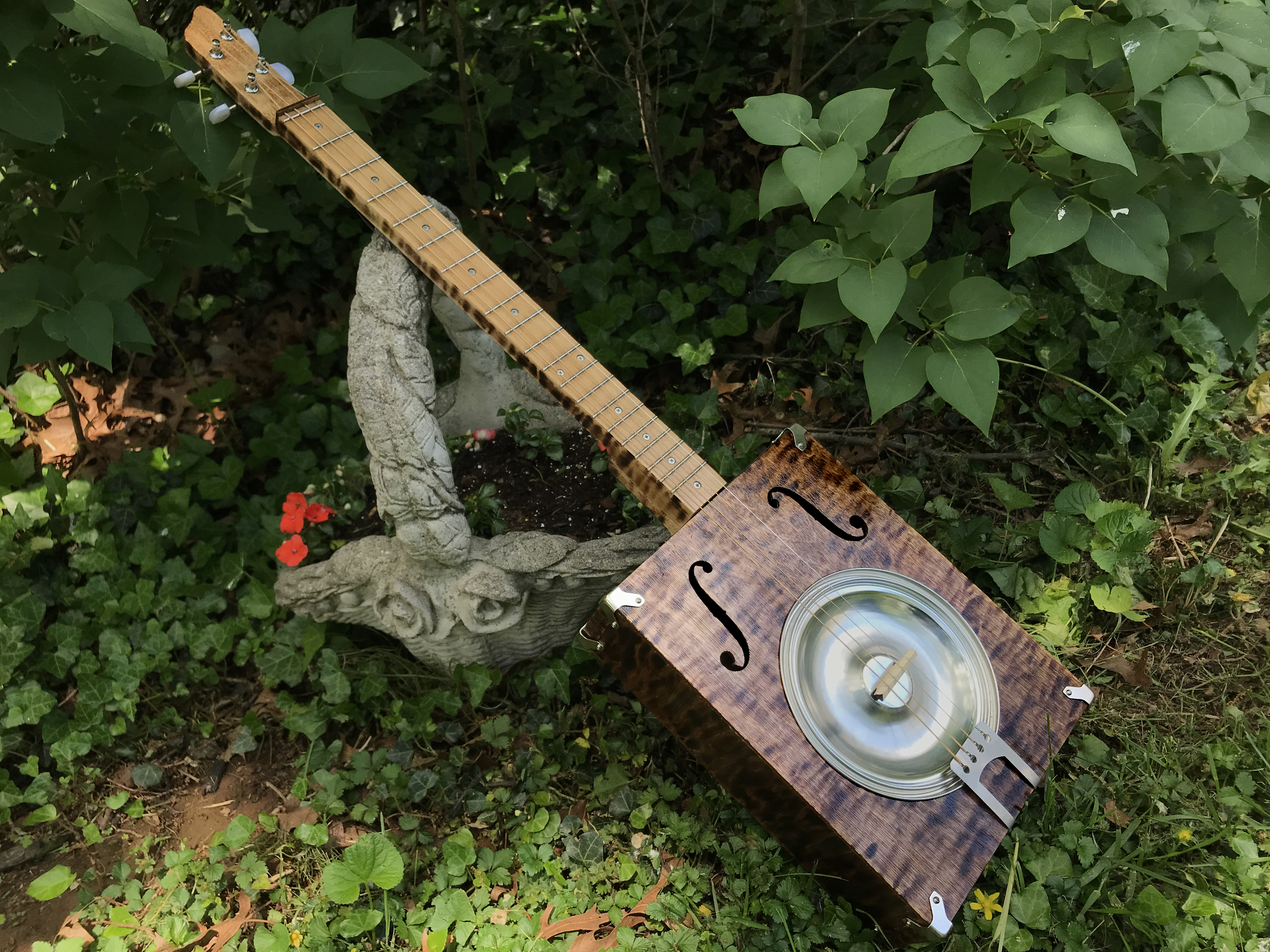 Here's Shane Speal's full demo of the Hubcap Howler Resonator Guitar Kit. BTW, he says this is his favorite C. B. Gitty kit ever!
Want more inspiration? Check out Speal's "Reso-Electro Project"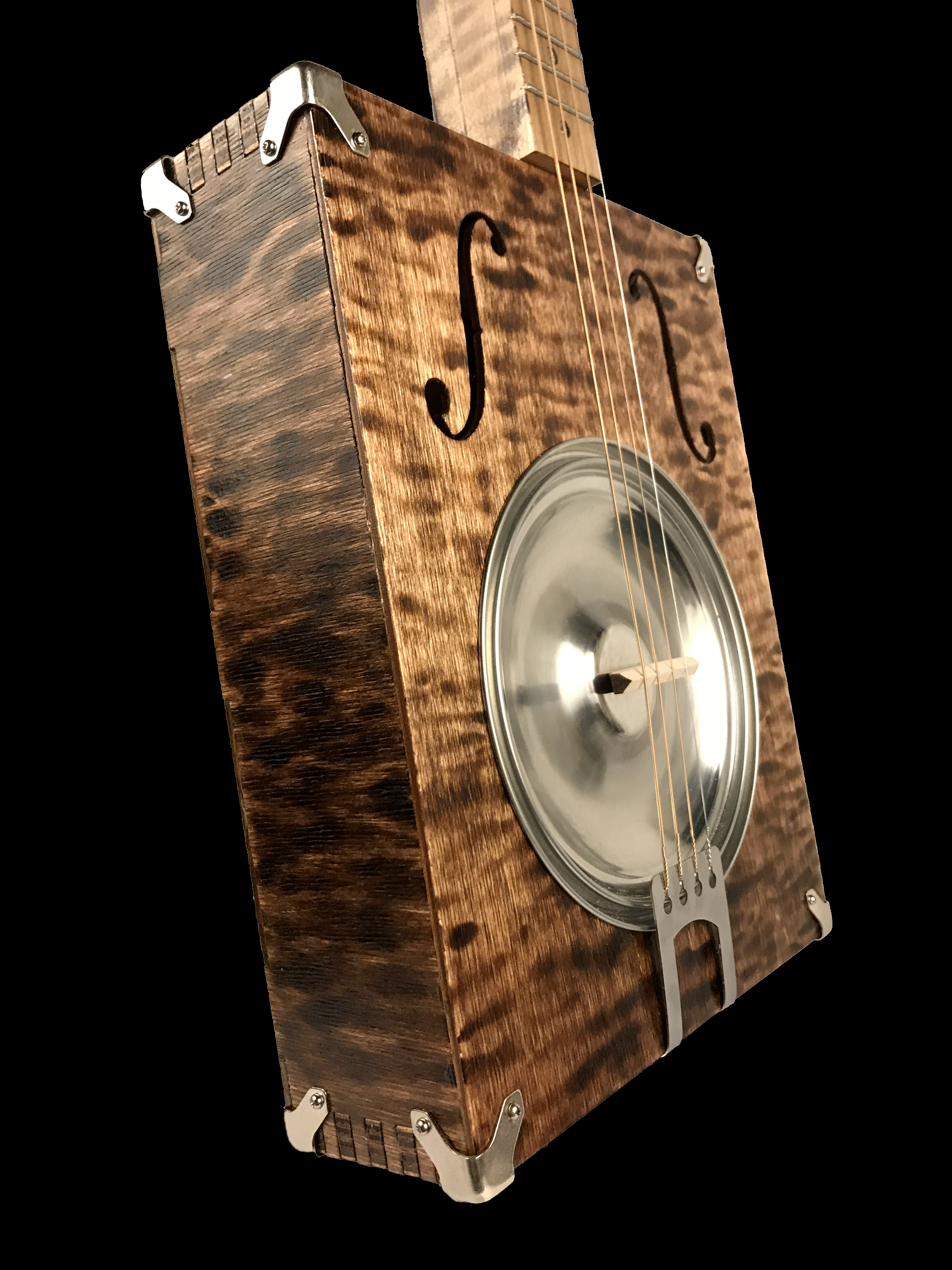 Recent Posts
I have a guitar parts problem. There, I admitted it! Whether it's buying junk guitars an …

Shane Speal created this great sounding 2-string slide guitar with nothing but a wooden boat oar and …

Much like the VariTone switch on BB King's "Lucille" guitar, this Tone Box DIY stompbox will dial in …