The international cigar box guitar community rallied around one of their own when Burton Philbrick lost his wife, Kathy last December. In order to comfort their friend and pay tribute to his wife, at least seven different makers joined together to present a memorial guitar.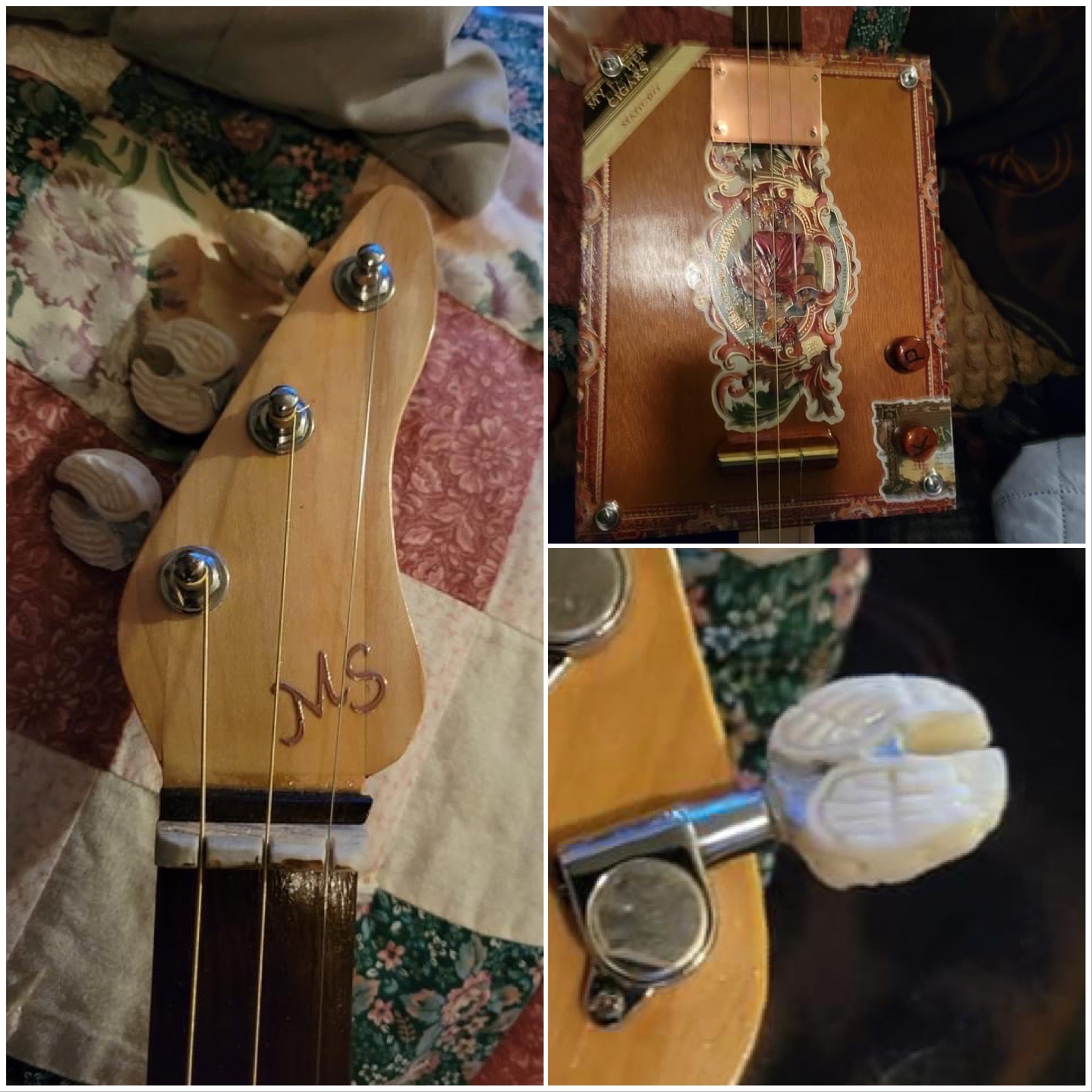 Philbrick says, "Mike Shaw built this beautiful memorial guitar to my wife Kathy based on one of my first cigar box guitars I had built for her. It was kept a secret from then they surprised me with it. An international collaboration of cbg builders contributed to make it happen.
"As far as I know Mike Shaw built the guitar, Randy Bretz carved the angel wing tuners, Michael Rogers created the image on the back from a picture of her holding the original guitar, and affixed it to the box, Martin Tauber wound the Wickedbucker pick up, Jeffrey Ross made the volume and tone knobs out of pink ivory wood with KP (her initials carved into them), Brendon Adams provided the fretboard of tassie blackwood. The case and pouch were made by Elisa Dusenbury.
"The world could learn a thing or two from the cbg community!! Thank you very much guys, she was always so proud of us all, and is smiling now. "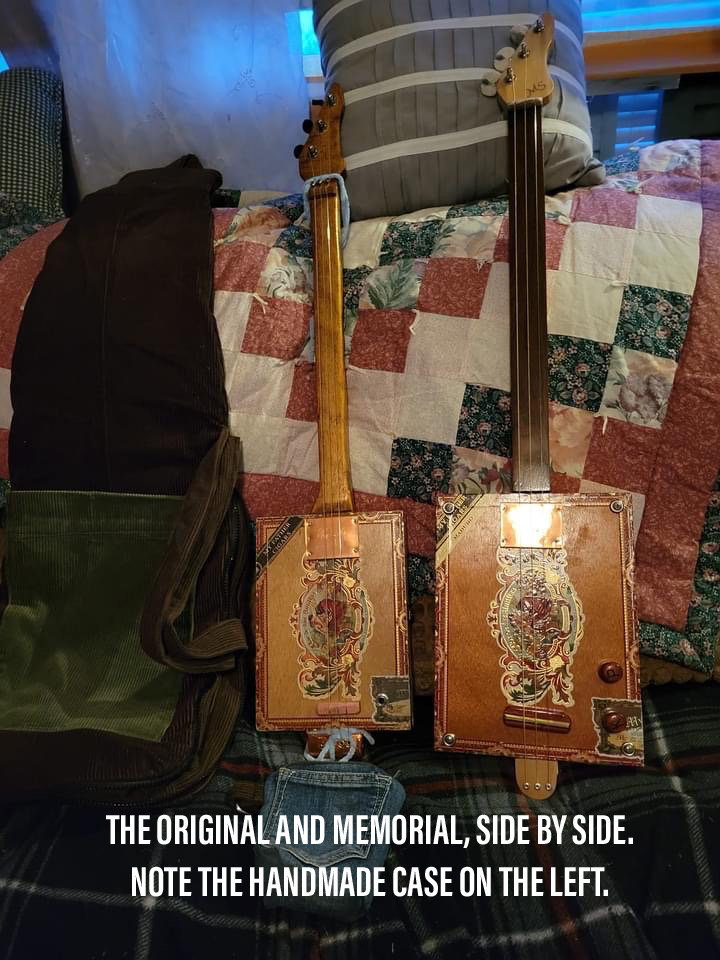 Recent Posts
Recently, Gitty customer Vince Wesley sent us a couple of pictures of recent builds, and one of them …

I've heard it said: "A cigar box guitar is never going to sound like a Martin or a Gibson... but the …

Cigar box guitars have a long and storied history in popular music, and they have been used by a wid …