I like to build instruments that will cover the full sonic spectrum. If I'm looking for something that will cover the upper end, a simple PICCOLO cigar box guitar is the perfect solution.
A piccolo cigar box guitar only has a 12.5" scale

It is tuned to Open F (FCf)

It's just as easy to build as a regular cigar box guitar.
Demo video:
HOW TO MAKE THIS PICCOLO CIGAR BOX GUITAR: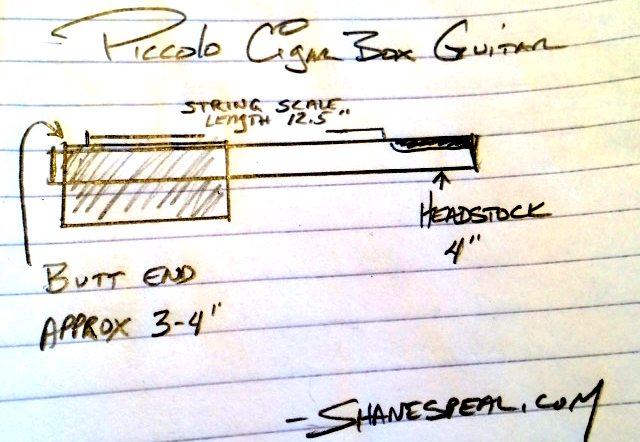 Follow our instructions for making a classic 3-string cigar box guitar.


Instead of using a 3 foot length of poplar for the neck, only use approx. 20" section.

Allow for a 12.5" scale length. You'll need 4" for headstock and 3-4" for the neck section that falls behind the bridge.
If you plan on adding frets or fret markers, here are the measurements:
Finish the guitar as shown in the original plans.
Just remember, the simplicity of the cigar box guitar design allows for all kinds of experimentation. Try different scales, string gauges and # of strings. Use this concept to make baritones and even bass cigar box guitars. The only limitation is your imagination!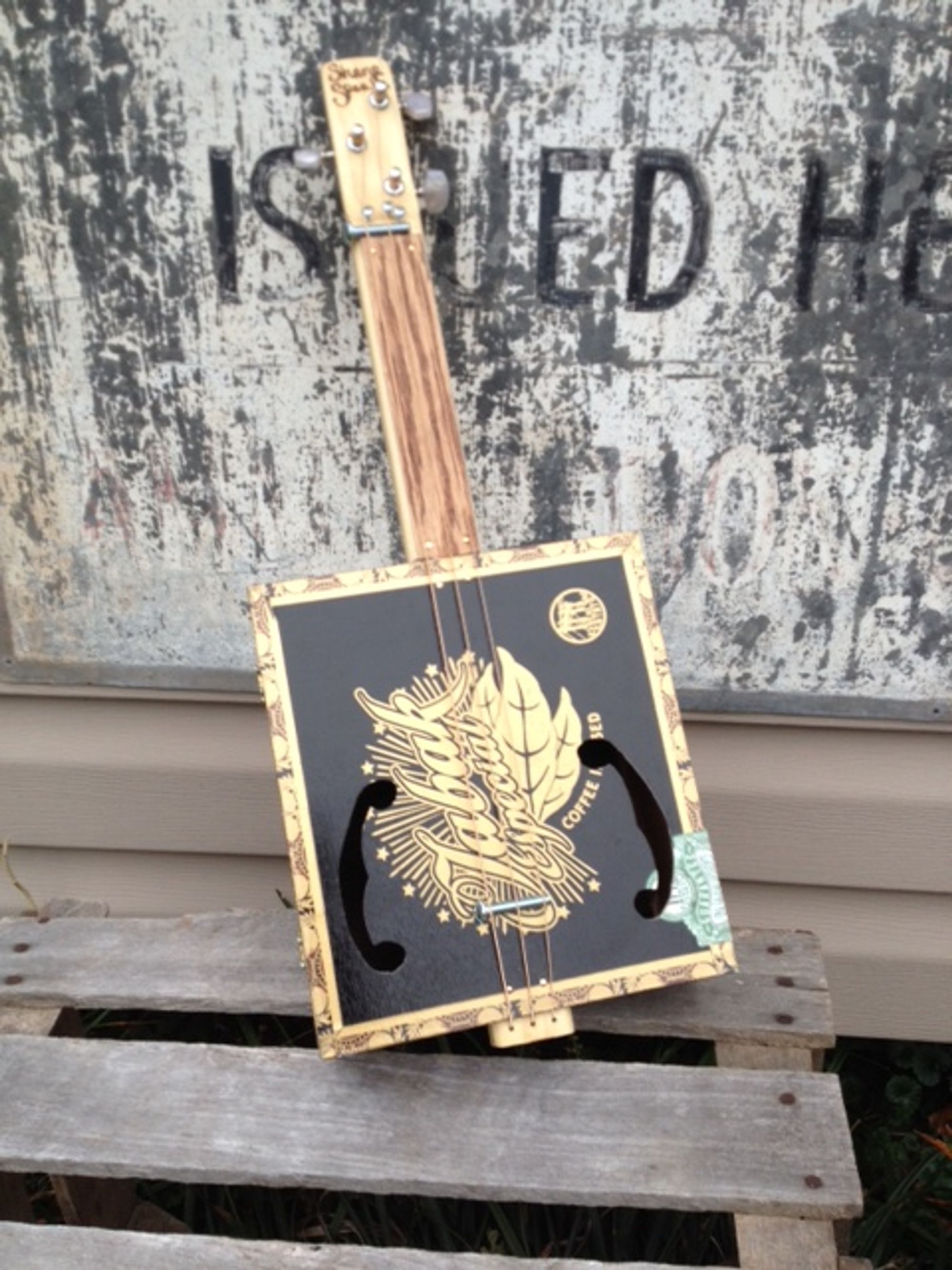 Recent Posts
NOTE: The videos in this series of 4 posts represent the top 20 finalists for the Samantha …

NOTE: The videos in this series of 4 posts represent the top 20 finalists for the Samantha Fish Vide …

NOTE: The videos in this series of 4 posts represent the top 20 finalists for the Samantha Fish Vide …