Hi all, it's Shane Speal.
I just made a great playing acoustic/electric mandolin from a cigar box and parts from CBGitty.com. I also filmed the entire process and turned it into this mini documentary. It'll show you all the stops you'll need to make your own. In the documentary, I refer to the parts page, www.cbgitty.com/mandolin to get information.
Enjoy the video and then scroll down for more photos of the entire build.
Photos of my cigar box mandolin:

Here are the parts used in the project, not including the Arturo Fuente cigar box. The neck is a standard size cigar box guitar neck from C. B. Gitty. I had to cut 10" off of the end, as shown in the video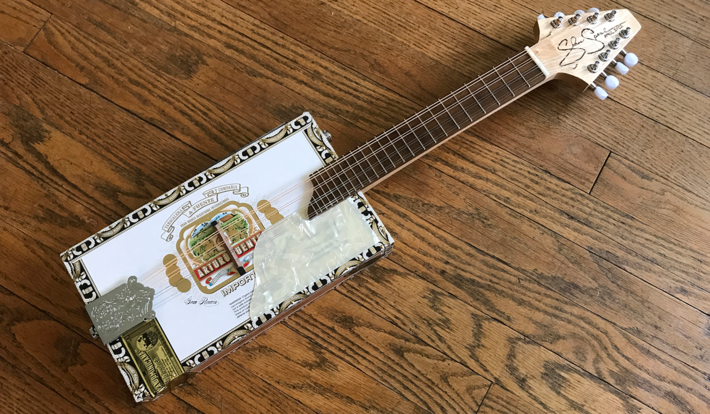 The cigar box is an Arturo Fuente Chateau Fuente Cuban Belicoso. You don't have to use this exact box, but I wanted to give you details in case you wanted liked this look.
The box measures 11" x 6.375" x 2.25".
The cigar box guitar neck was cut down to approx 25.5". The extra 10" cutoff was used as internal bracing, as seen in the video.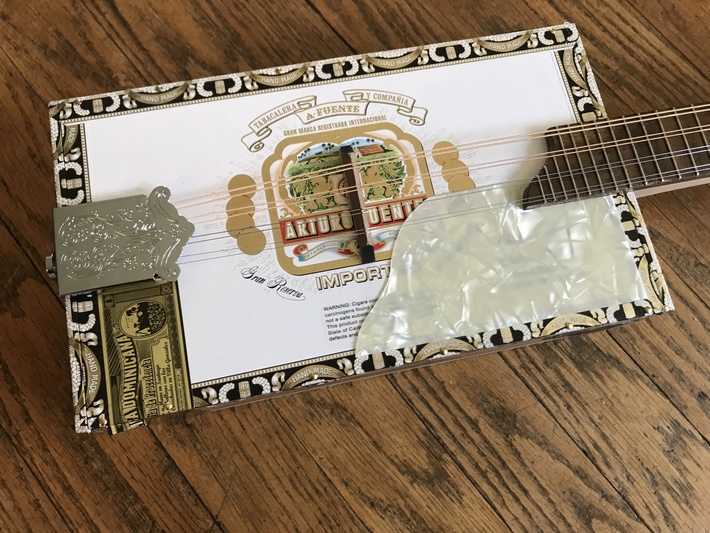 The bridge was positioned at the exact center of the cigar box, 5.5" from the end.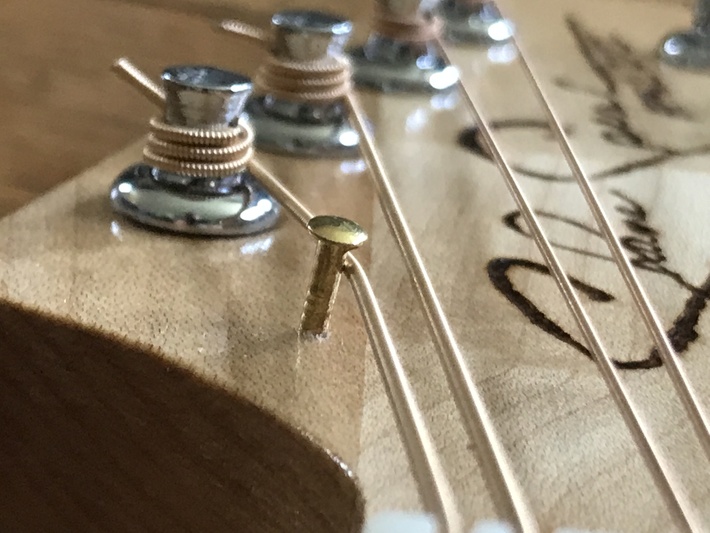 Not shown in the video: I used small brass brad nails as string trees for the two outer strings. I made sure to drill the hole first before gently hammering the nails into place.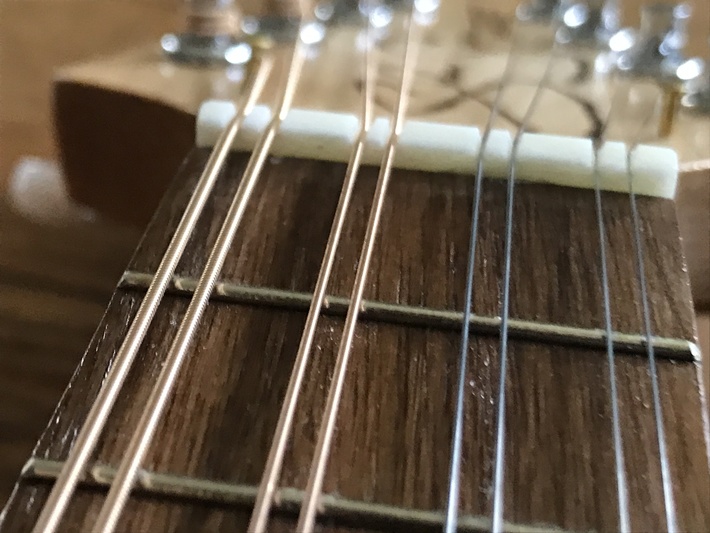 As requested by a viewer: Here are the measurements for string spacing using both standard and Metric: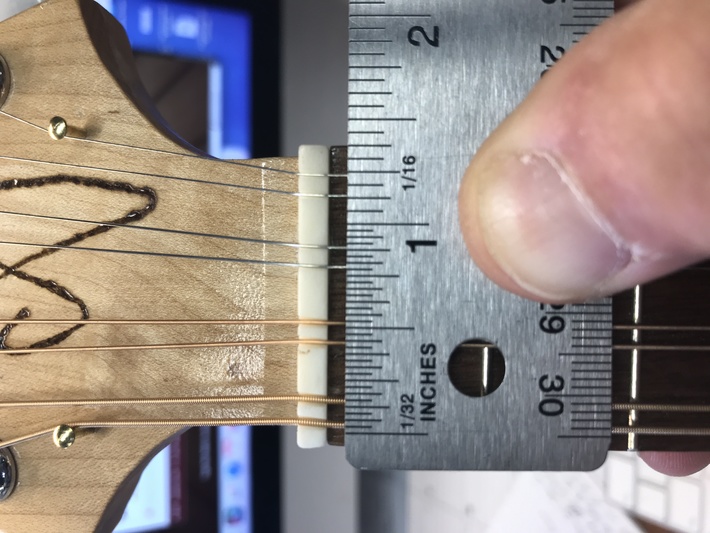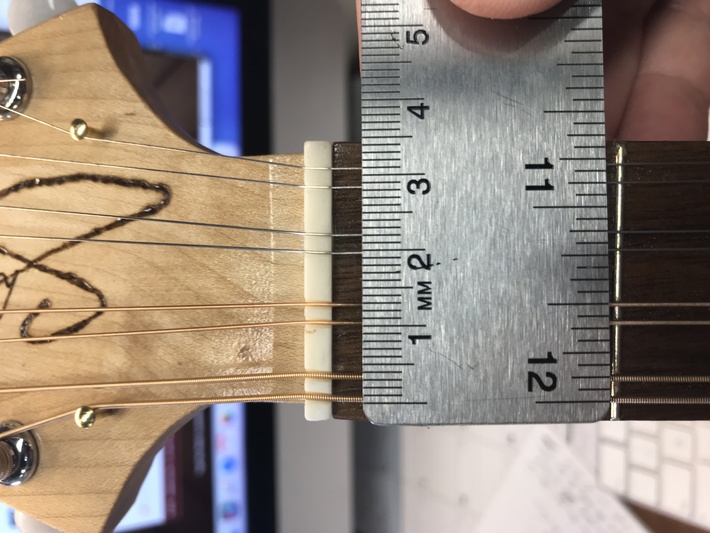 I didn't go into detail on how to fret the guitar or make the bone nut simply because I was actually learning as I went along! LOL. I did YouTube searches along the way in order to figure out certain steps.
I didn't mention it in the video, but the strings are D'Addario Mandolin Strings, EJ74 Medium Gauge.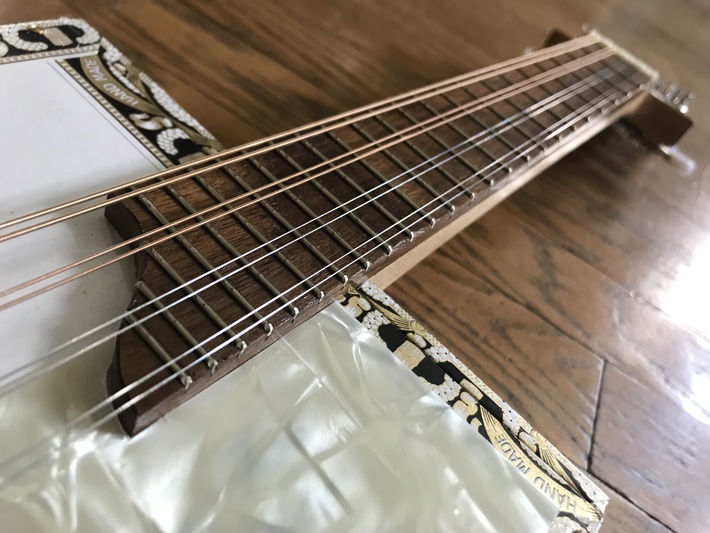 Did you notice the extra little scoop at the end of the fretboard? I cut the fretboard in this shape with my scroll saw before slotting for frets. This shape is totally unnecessary, but looks very cool. The highest fret gives me the second octave (24th fret) for the high string.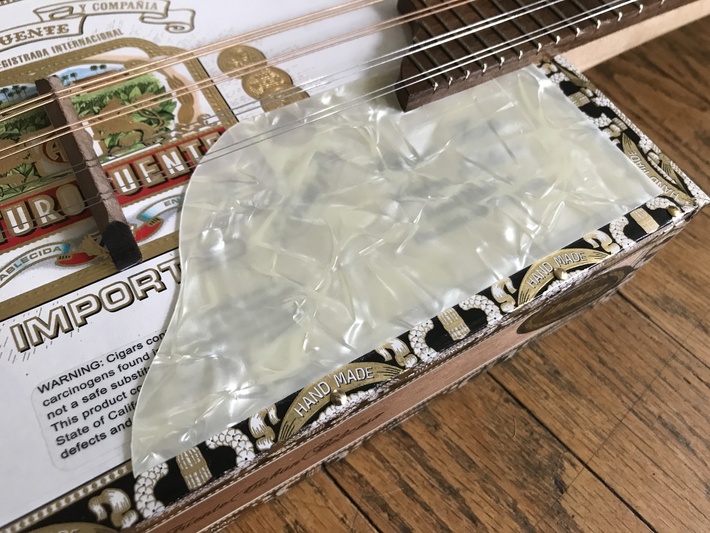 I also cut the pickguard shape to match.
Recent Posts
Recently, Gitty customer Vince Wesley sent us a couple of pictures of recent builds, and one of them …

I've heard it said: "A cigar box guitar is never going to sound like a Martin or a Gibson... but the …

Cigar box guitars have a long and storied history in popular music, and they have been used by a wid …