Much like the VariTone switch on BB King's "Lucille" guitar, this Tone Box DIY stompbox will dial in and boost highs, mids or even bass levels on your guitar. The secret ingredient is the CBGitty.com Tone Distiller, an active tone control knob.
Follow along in this demo by Shane Speal and craft your own custom Tone Box using a cigar box and the parts listed at CBGitty.com/tonebox.
The parts include the Tone Distiller circuit, two guitar jacks, two Strat style jackplates, a battery compartment, chicken head knob and tuner screws. Purchase here.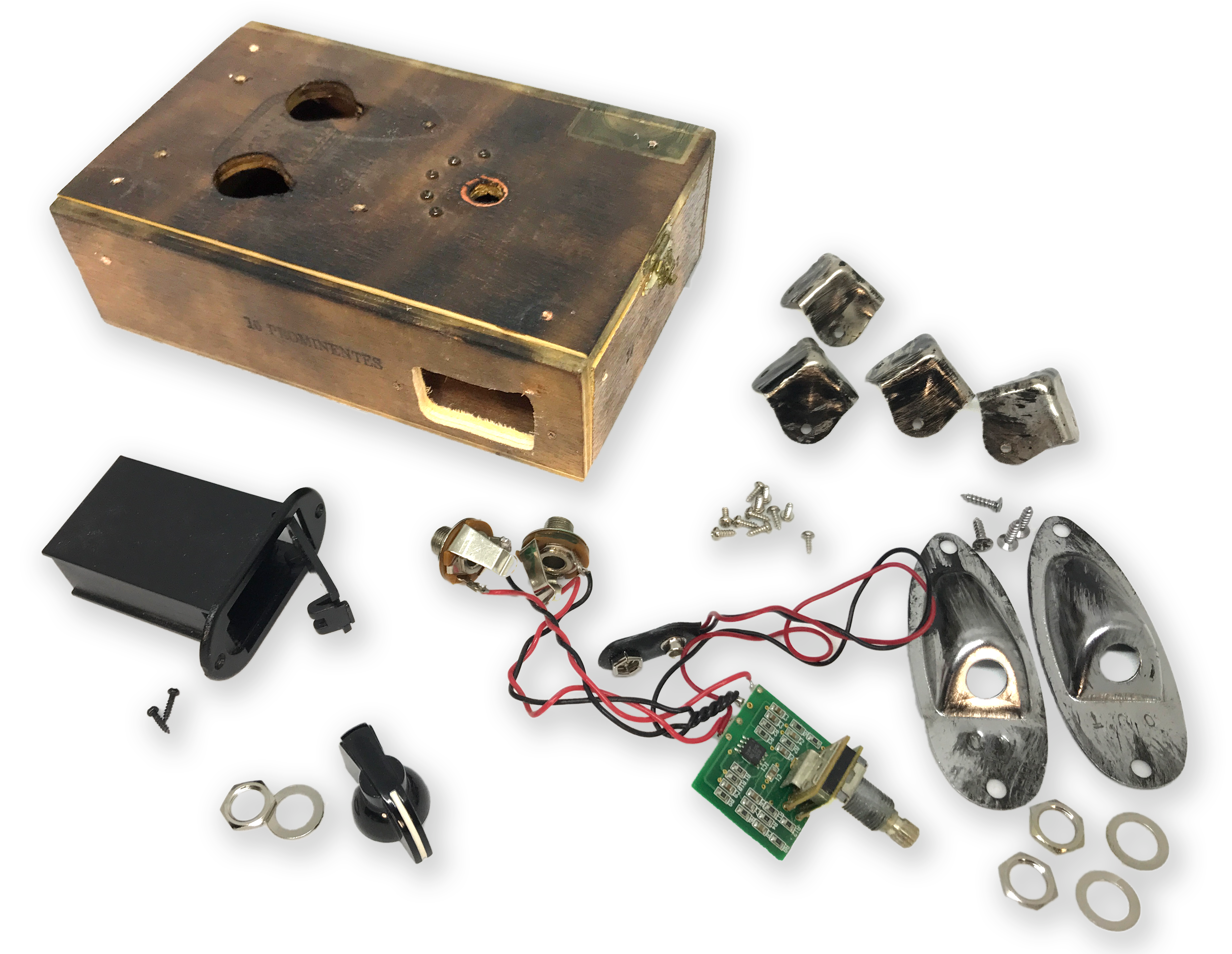 Here are the photos featured in the video tutorial: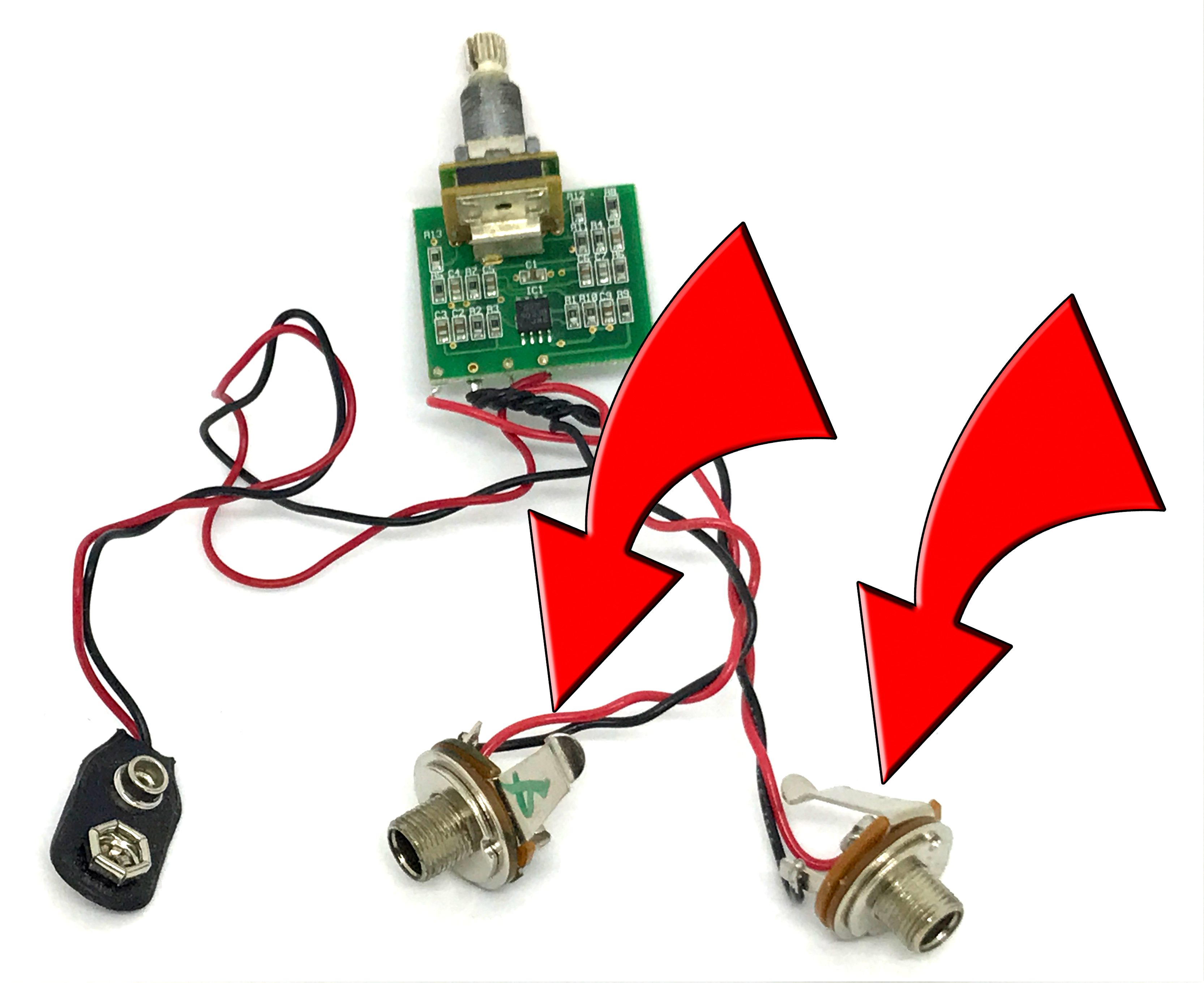 By simply soldering guitar jacks to the input & output wires of the Tone Distiller circuit, Speal was able to turn this internal knob into an external stompbox circuit. Note the green marker scribble on the arm of the left guitar jack. Speal put this there to designate that it was the INPUT jack.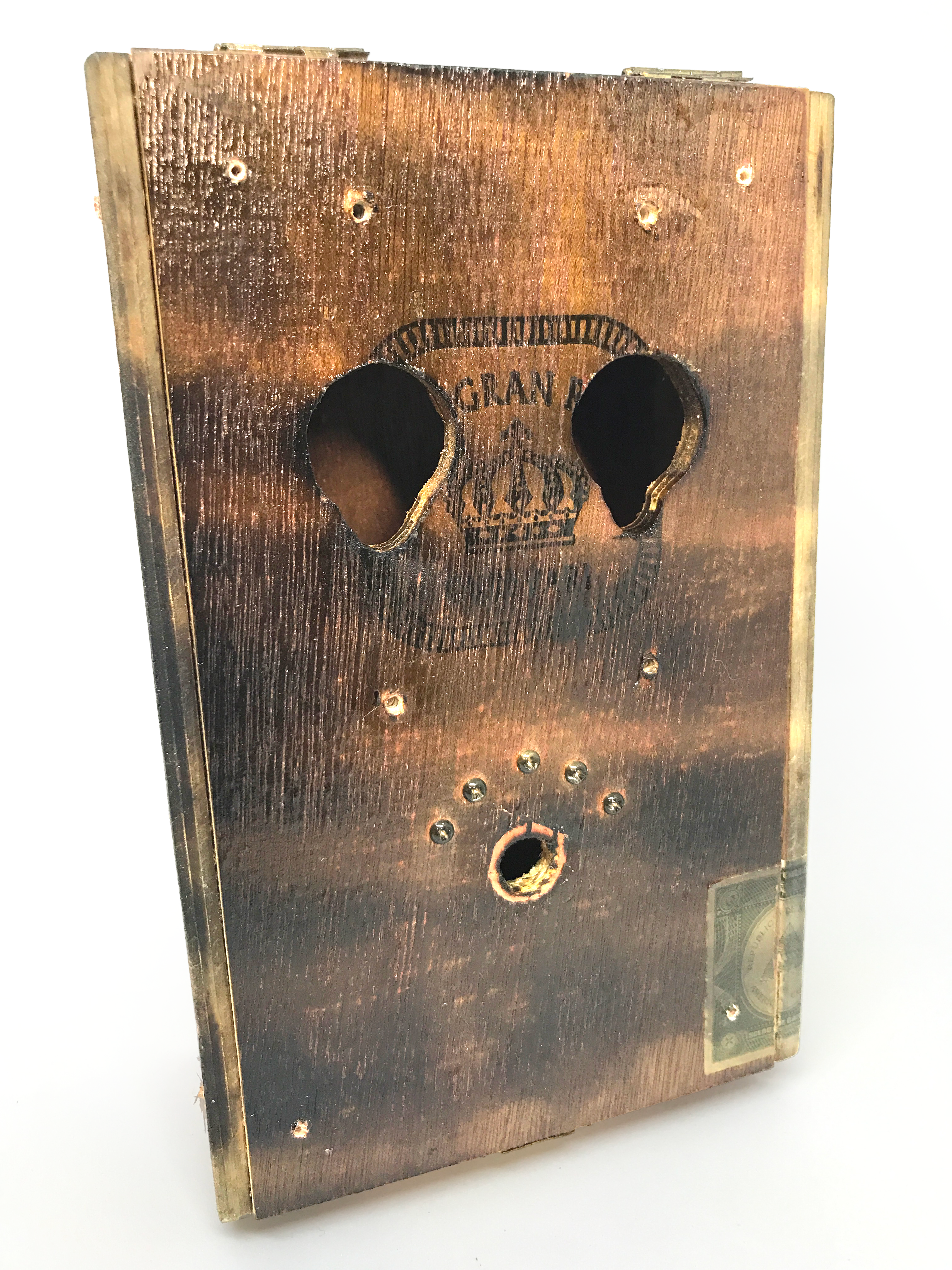 The Housing: Speal used a small wooden cigar box. He used a torch to burn the box a little, giving it an aged whiskey barrel look. He cut two teardrop holes for the Input and Output jacks and a hole for the Tone Distiller knob.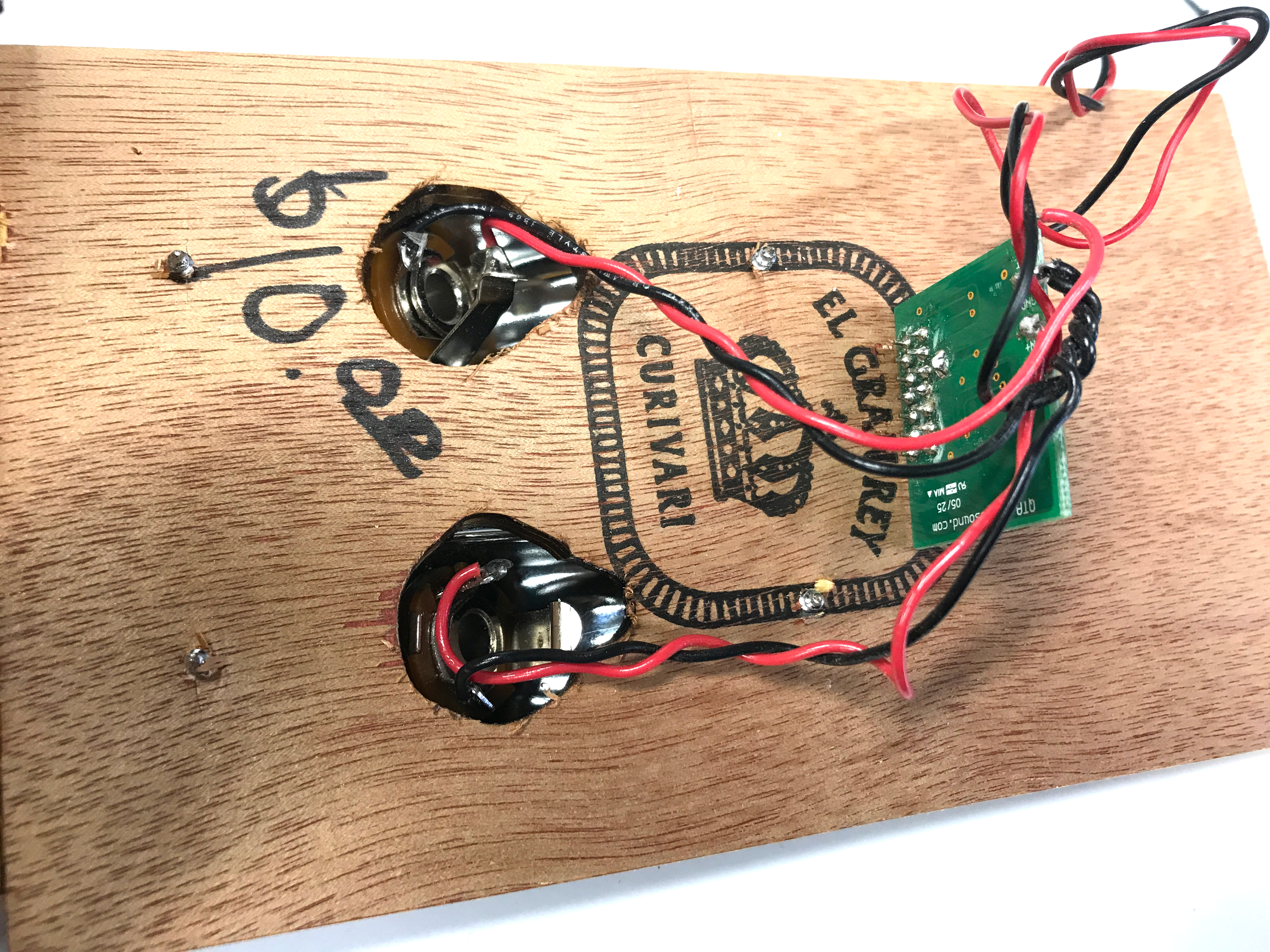 Here is the underside of the box lid, showing the Tone Distiller and guitar jacks mounted in place. The "$10.00" writing was the cost of the cigars that were originally inside the box!
Speal used metal letter punches to put IN and OUT on the Strat style jackplates that were mounted upside down.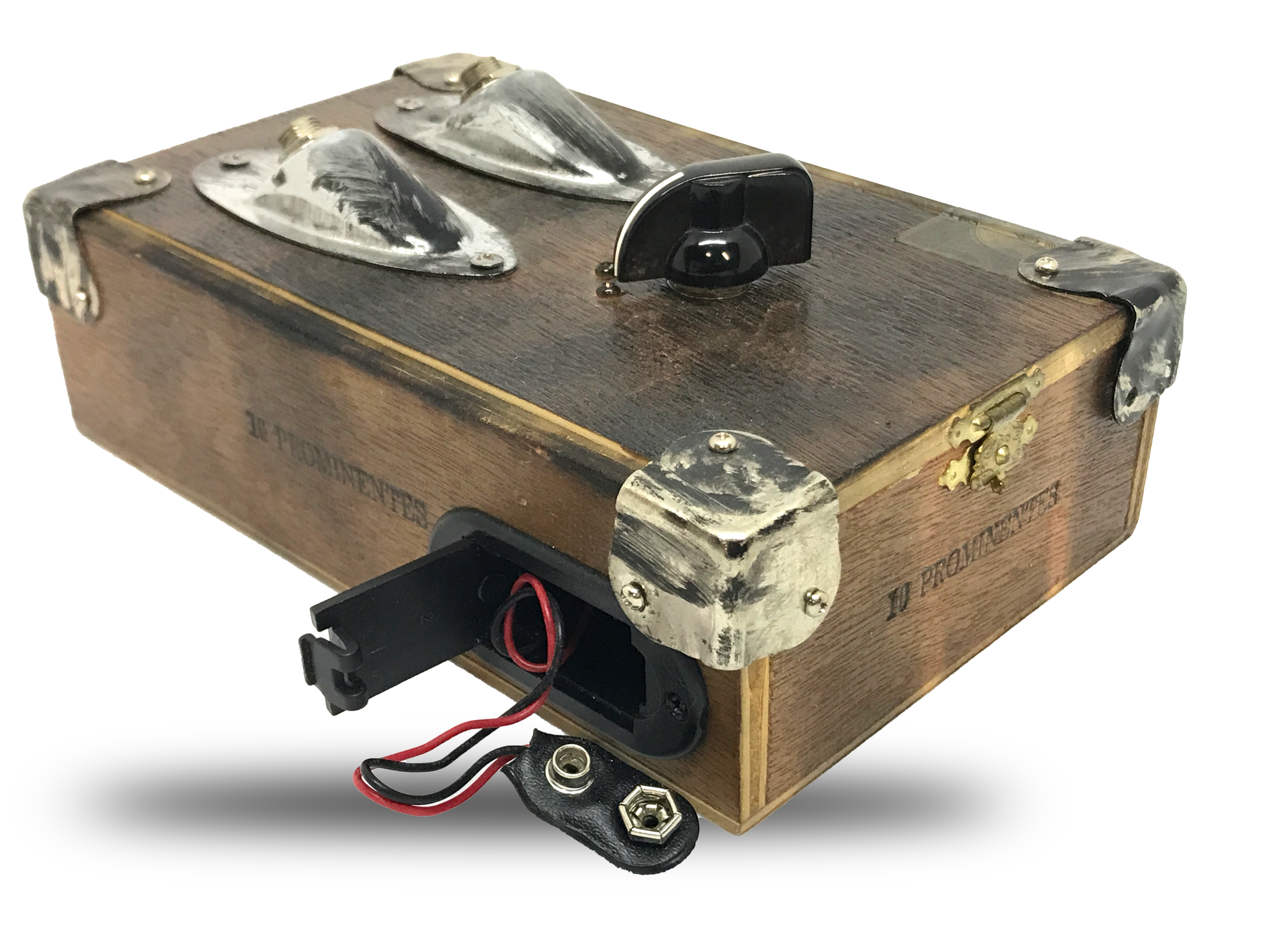 The battery compartment was mounted on the side for easy access.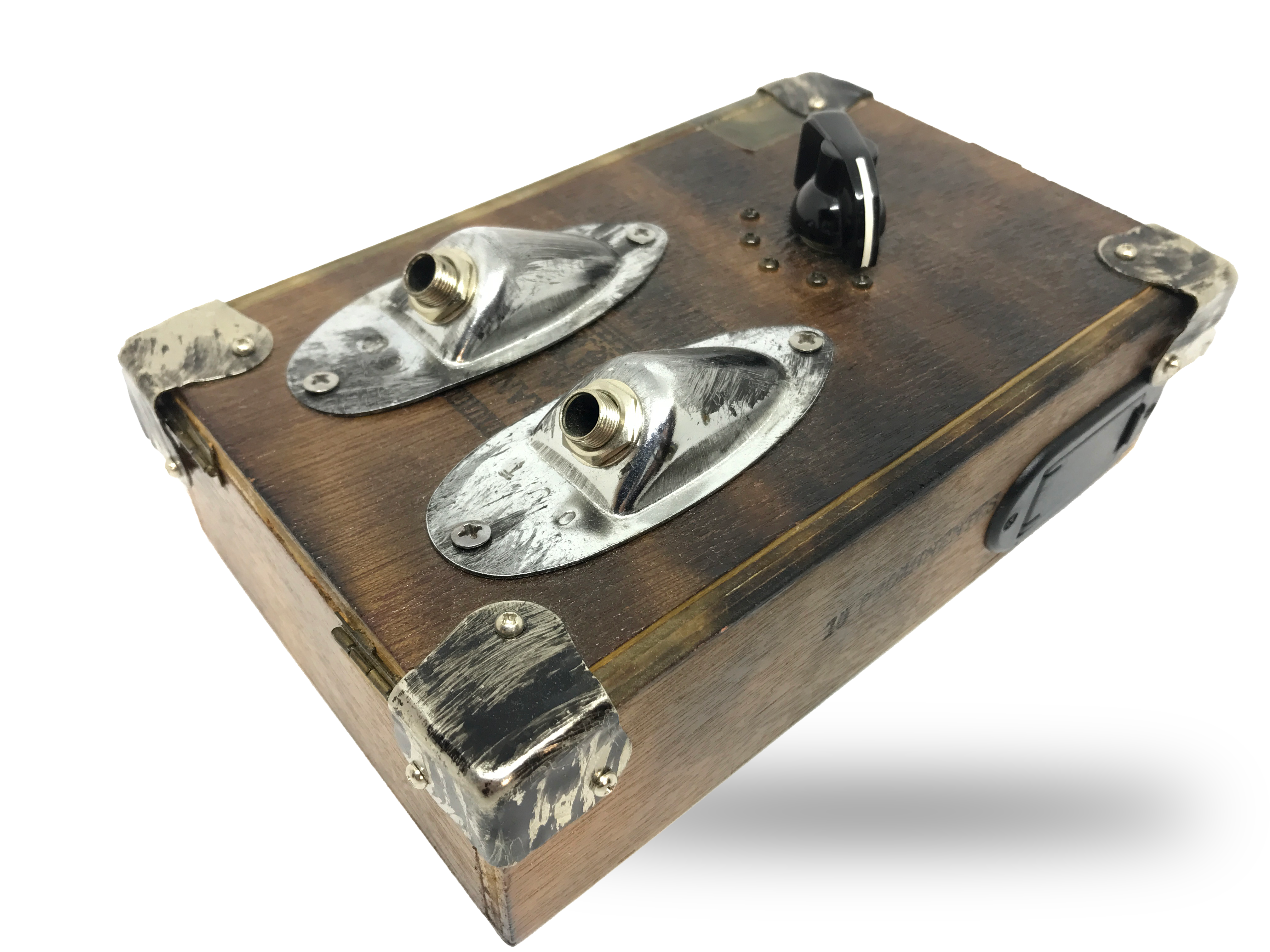 Unlike most stompboxes that have input and output mounted on the sides, Speal's design with the upside down jackplates adds a mad scientist look to the project.
Get all the parts for this project at www.CBGitty.com/tonebox
Recent Posts
Recently, Gitty customer Vince Wesley sent us a couple of pictures of recent builds, and one of them …

I've heard it said: "A cigar box guitar is never going to sound like a Martin or a Gibson... but the …

Cigar box guitars have a long and storied history in popular music, and they have been used by a wid …