We recently got to know Scott & Betsy Heron of the duo, Green Heron at a gig up here in New Hampshire. Since then, they've appeared on the Gitty Gang show a few times and have quickly become good friends.
When we created the 2021 Musical Mutants Build-Off Contest, they jumped right in and created their own double-instrument hybrid. The only way we can introduce this instrument is to play the video first. It features the trad music duo somehow pulling a fantastic tune out of this mutant beast!
Scott describes the instrument:
Is it a banjiddle or a fiddilanjo? Whatever you call it, it's definitely a mutant.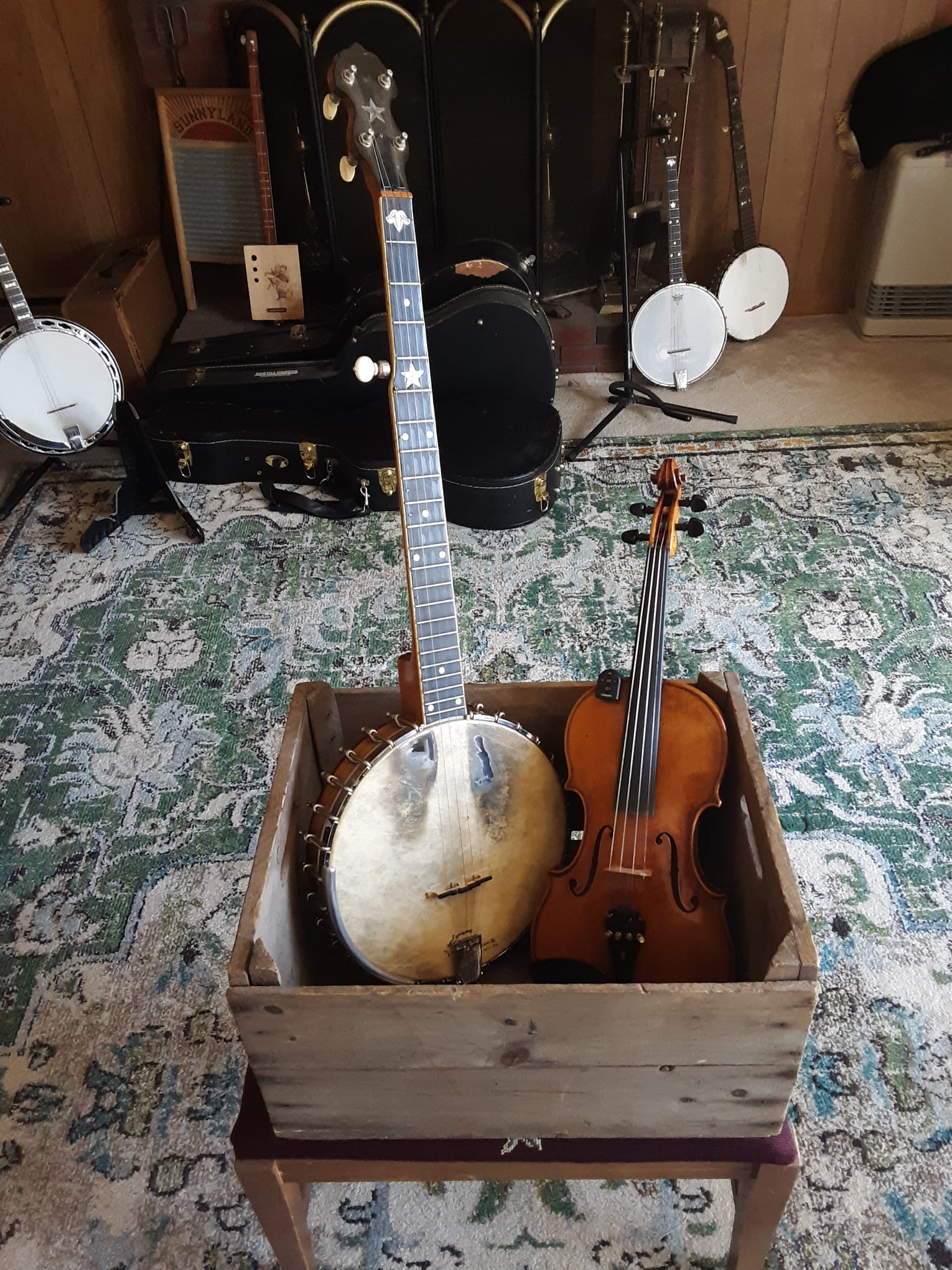 We took an old pine crate, a busted piece of cedar fence, some C. B. Gitty parts, and a few other random bits to create this old-timey abomination.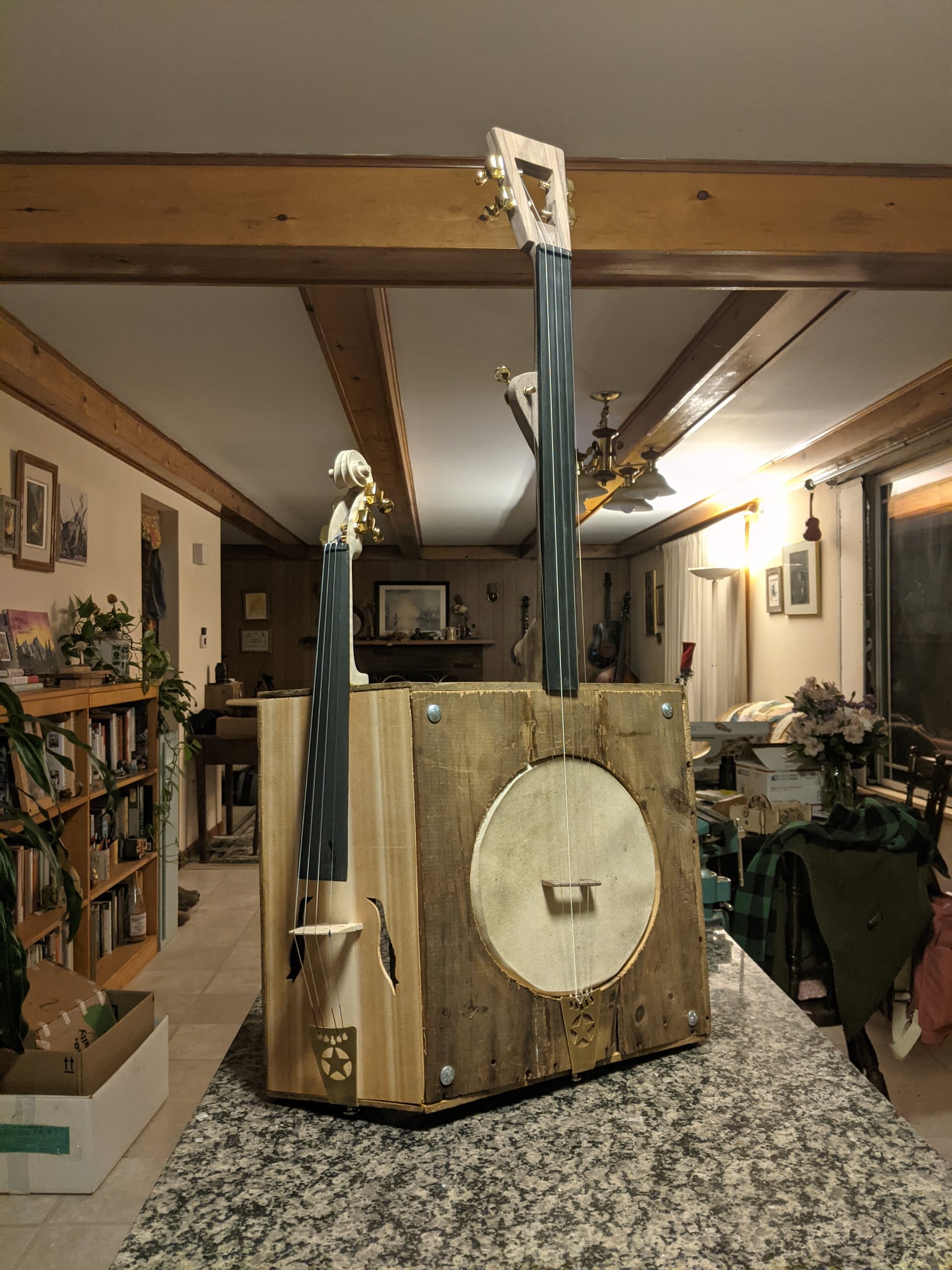 The pine box makes up the back, sides, banjo top, and even the violin fingerboard. A rejected maple neck was used for the fiddle while a C. B. Gitty walnut neck blank was used for the banjo. The fiddle top was resawn from a chunk of cedar fence that fell victim to a fallen tree branch. The calfskin head was fit atop a bent strip of metal from an old steamer trunk. We're still trying to figure out how to actually play it.
Learn more about their music at www.GreenHeronMusic.com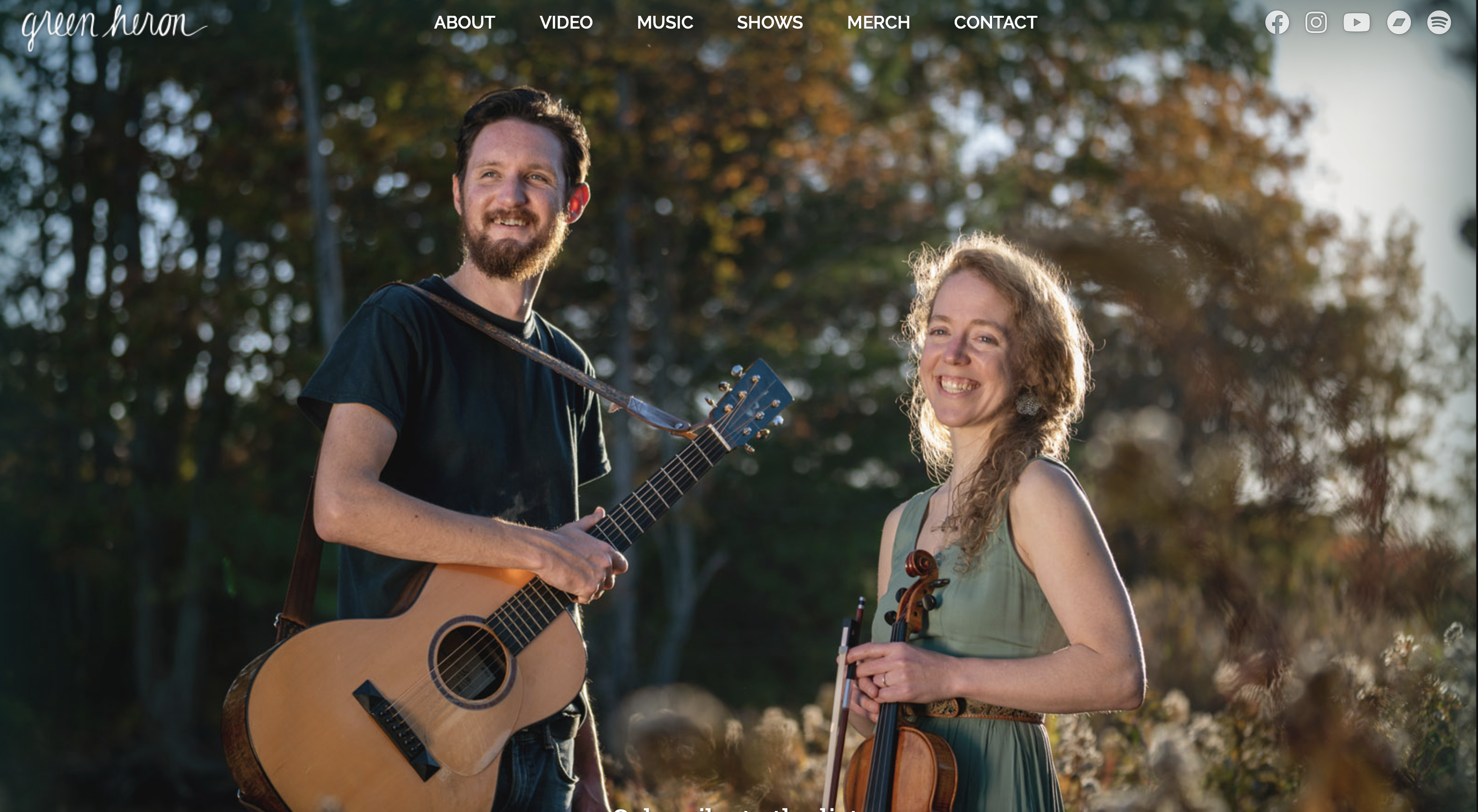 Recent Posts
C. B. Gitty got its humble start years ago when Ben Gitty Baker sold fretwire out of his basement to …

The following article is excerpted from the book, Making Poor Man's Guitars by Shane Speal ($19 …

Hi all, it's Shane Speal.I just made a great playing acoustic/electric mandolin from a cigar box and …