This uke goes to 11! (Or at least that's what Shane Speal claims!). Speal, the self-proclaimed 'King of Cigar Box Guitar' recently unleashed this wild guitar amplifier on the world with a full demo video featuring several different guitars. (See video below). The amp is made with C. B. Gitty's 2.5 Watt Parts-Only Cigar Box Guitar Amp Kit ($36.99) and a cheap Chinese ukulele.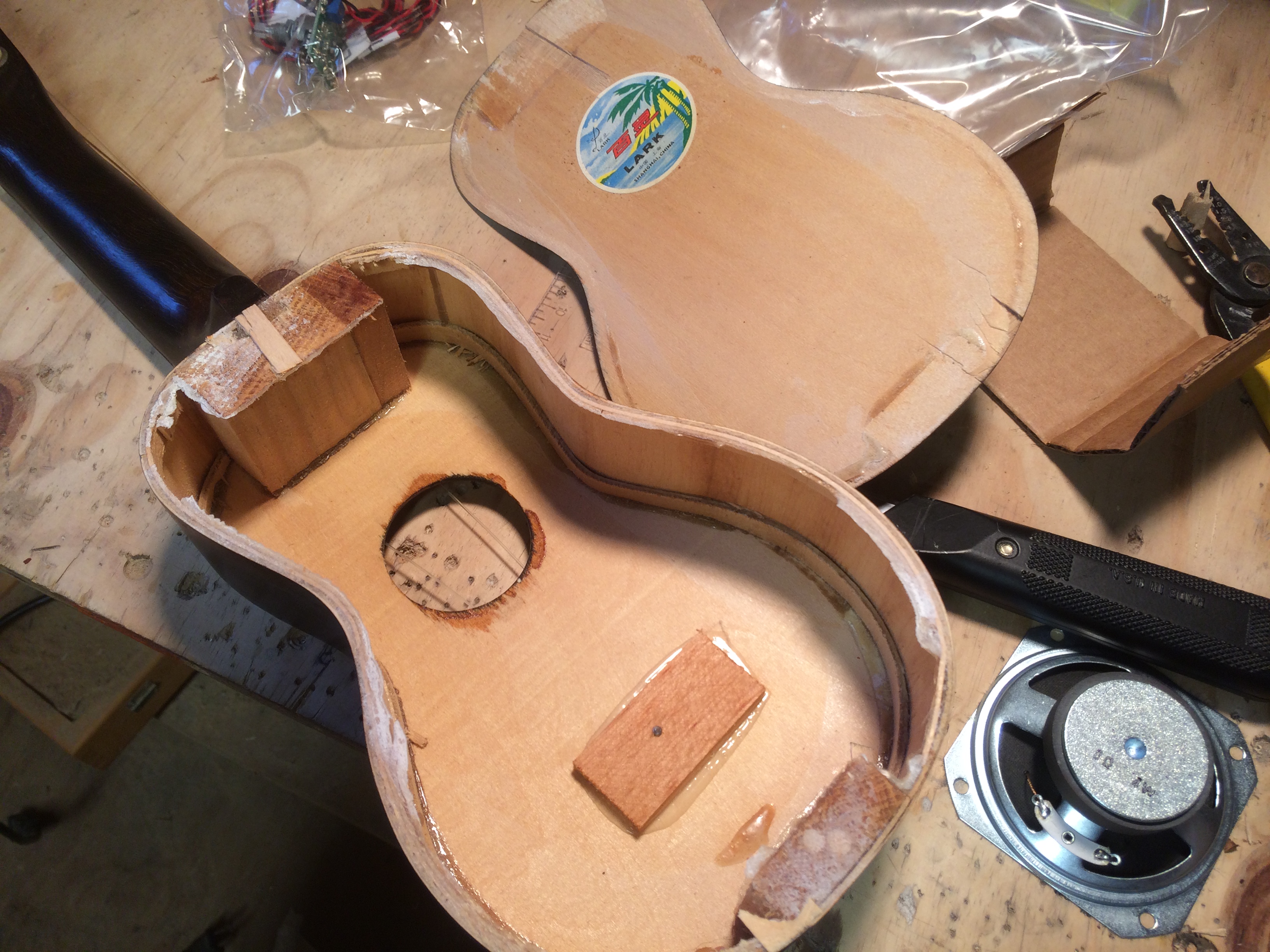 Speal started the project by carefully removing the back from the ukulele. "The back was already half-detached," says Speal, "and it didn't take much work to cut the rest off with a carpenter's knife."
Speal then installed the Amp Kit inside the use, making sure to use the sound hole as the speaker hole, placing the volume knob in the same position as electric guitars and installing the LED light in the upper right bout to suggest a Les Paul toggle switch.
So how does it sound? FANTASTIC! Hear it for yourself:
Recent Posts
Reduced feedback. Deeper bass response. And no more "quack!"I was complaining about certain tonal pr …

Have you wondered, what kind of music can be played on a cigar box guitar? You may be surprised by t …

A Step-by-Step Guide On How To Make a Straight Cigar Box Guitar Headstock With Tools You Already Own …