C. B. Gitty Clear Acrylic Fretboards come with laser-cut fret markers on the underside, giving a beautifully clean look to DIY lap steels (especially ones made from 2x4's).
Lately, I've been placing Pearloid drum wrap material underneath them for a classic look.
However, the fret lines become washed out a bit and camouflaged in with the pearl (as seen in the left side on the picture above).
To make them pop, I've come up with a simple way to darken the fret lines.
Follow the easy steps below to drastically improve the look and playability of your cigar box guitar or 2x4 lap steel tricked out with a clear acrylic fretboard.
This insanely useful trick applies to clear acrylic fretboards for use on both
Note: This process relies on the blue protective plastic to act as masking tape. Do not peel off the protective blue plastic until the end of this task.
---
Prepare The Fret Lines
Place the fretboard with fret lines facing up.
Follow the next steps to clean out the tiny blue plastic remaining in the lines.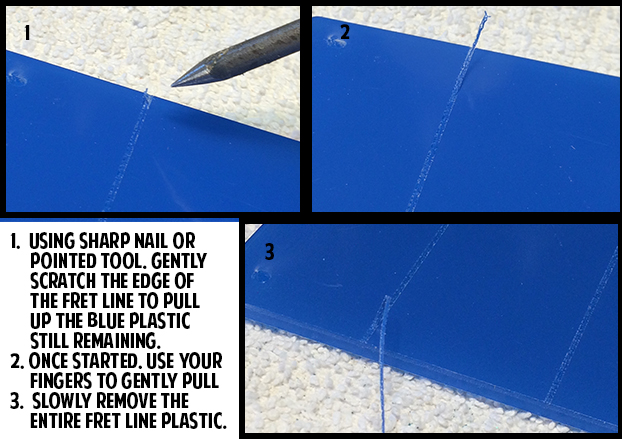 Use a sharp nail or pointed tool to gently scratch the edge of the fret line.
Once started, use your fingers to gently pull the blue plastic.
Slowly remove the plastic from the entire fret line.
---
Draw The Frets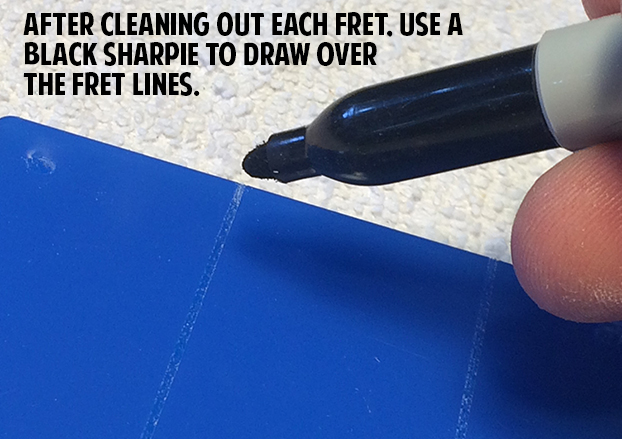 1. After cleaning out the blue plastic from each fret, use a black marker to draw over the fret lines.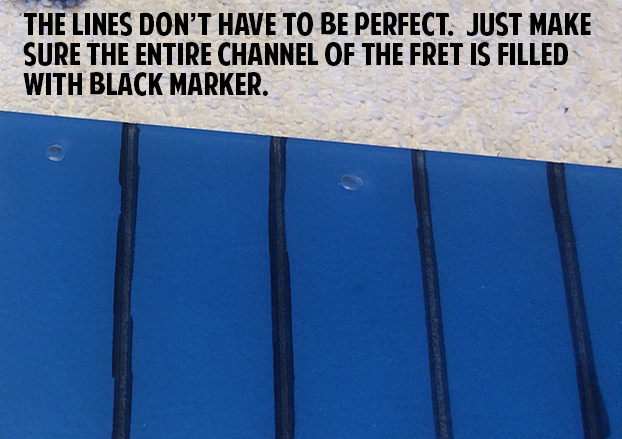 2. The lines don't have to be perfect. Just make sure the entire fret channel is filled with black marker.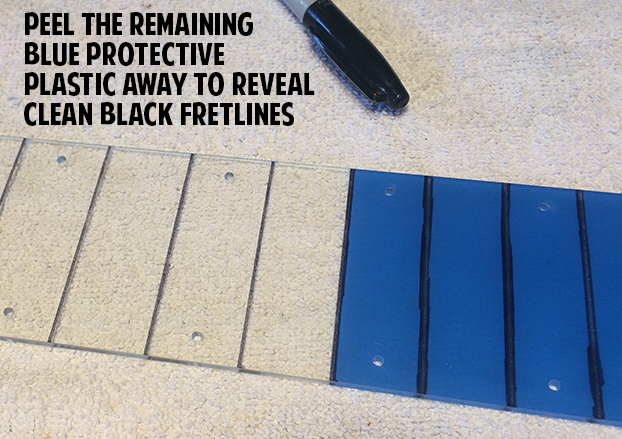 3. Peel away the remaining blue plastic to reveal the clean, black fret lines.
---

Final Result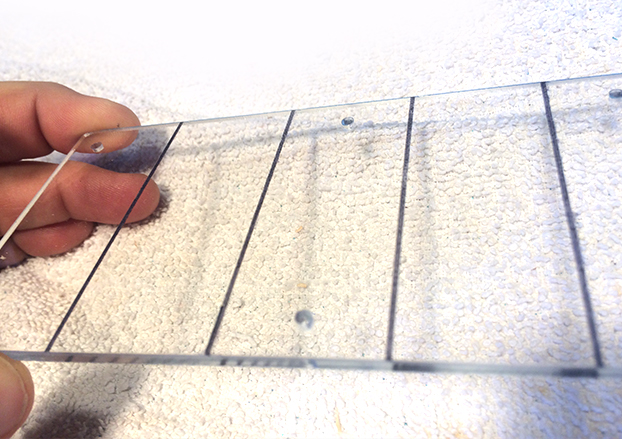 And installed with Pearloid underlay

Conclusion
As you can see, drawing clean, black lines on your clear acrylic fretboard is insanely easy to do.
Worry no more about losing the fret lines with a white, Pearloid underlay beneath your fretboard.
Follow my simple steps above and you'll make those fret lines pop like a pro!
Get your clear acrylic fretboards here:
---
Subscribe
Like what you see here?
Make sure to subscribe to the C. B. Gitty Crafter Supply newsletter! Once a week you'll receive helpful tips like this, along with
breaking news
first-looks at new products and sales
and inspiring content to build and play cigar box guitars
Recent Posts
On a request from a long-time customer, Ben Gitty recently sat down to arrange tablature for the bel …

Recently, Gitty customer Vince Wesley sent us a couple of pictures of recent builds, and one of them …

I've heard it said: "A cigar box guitar is never going to sound like a Martin or a Gibson... but the …