Shane Speal explains how to reinforce the internal neck-through cigar box guitar-design for installing thicker magnetic guitar pickups.
To learn Shane's tricks on how to mount pickups in neck-through cigar box guitars watch the short video below.
Scroll past the video to see the pictures that explain how Shane reinforces his neck-through designs. You also get a little bonus hack on how to add a sturdy mounting surface for hardtail bridges!
Watch the Video
See the Pics
"Let's talk about mounting regular, thick guitar pickups in a cigar box guitar."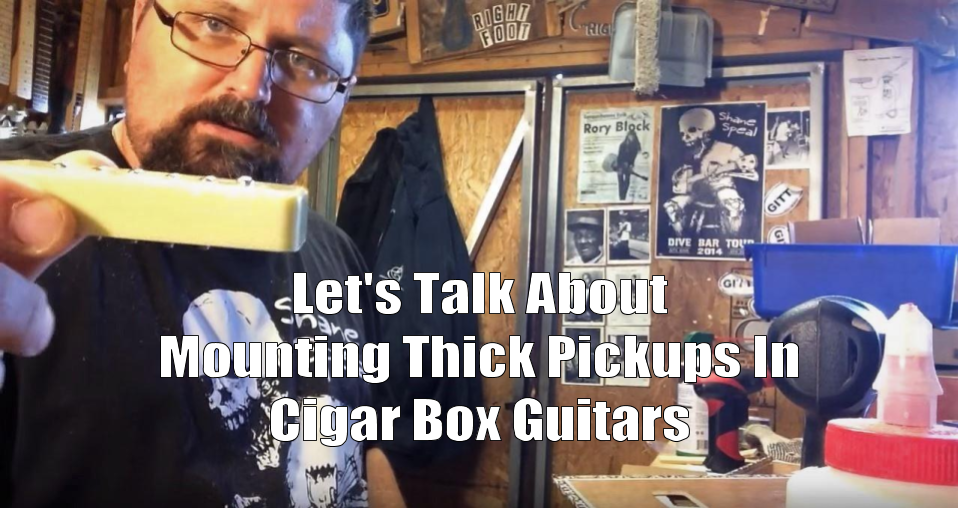 "Here's one I have working on right now.
It's one of the very first I've ever done with real frets.
Go figure. Teach an old dog a new trick.
For this one, I did my typical neck-through-body, instead of the neck coming out at the very end.
I'm gonna use one of these C. B. Gitty hardtails, and that'll go right here."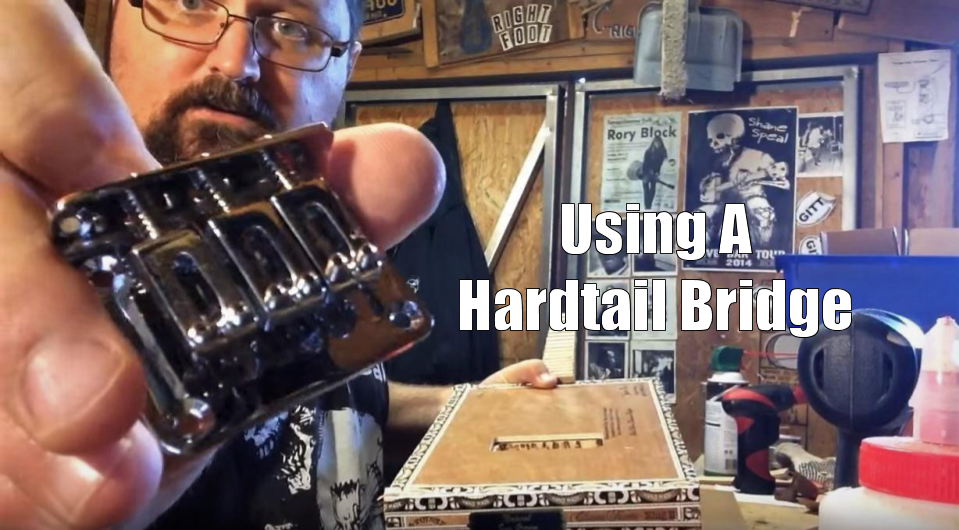 "But a lot of people ask, 'If you're using a thick pickup in the neck-through cigar box guitar design…' if you're routing out area for the pickup, as I did here, 'won't that make the neck too weak in the middle and have it break?'"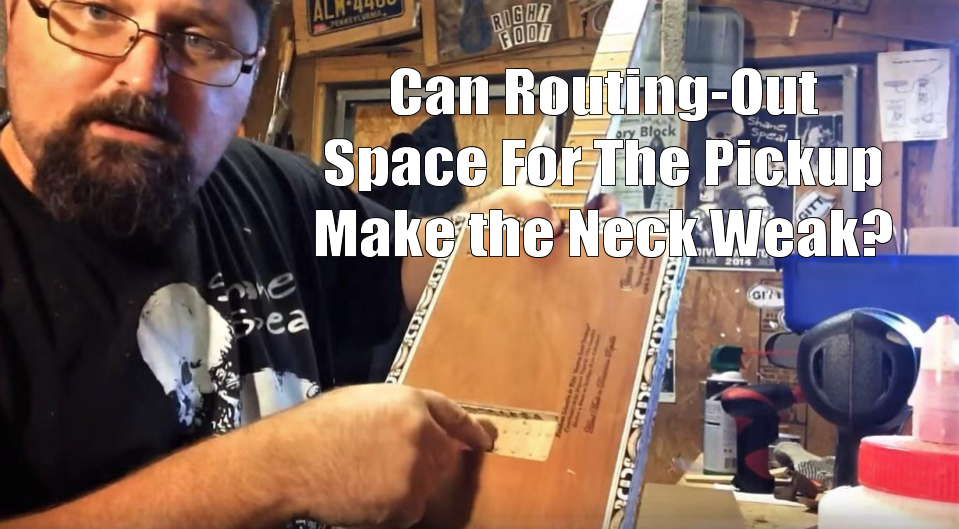 "And the answer is, 'Absolutely, yes.'"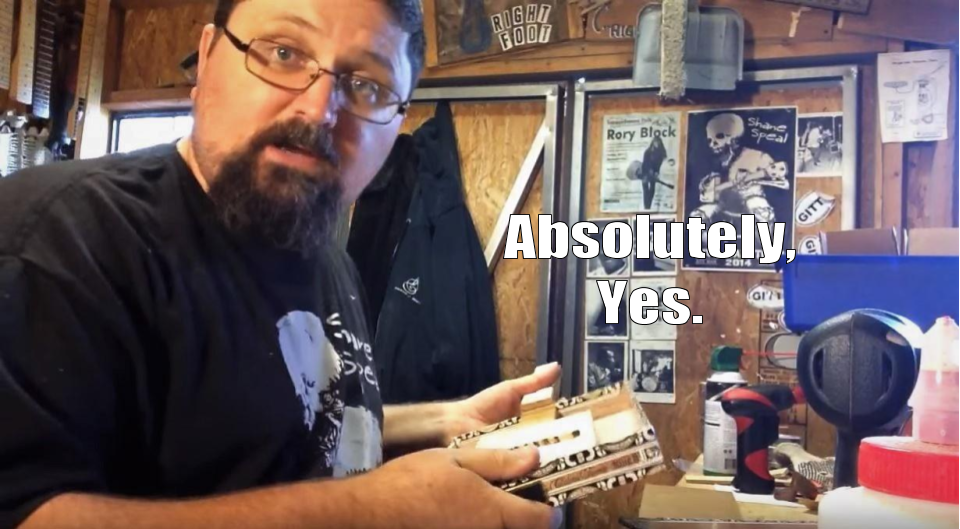 "So, anytime I use a pickup thick like this, I always add… if you see, there's an extra piece of wood that I've glued underneath.
This is a piece of oak scrap that I had."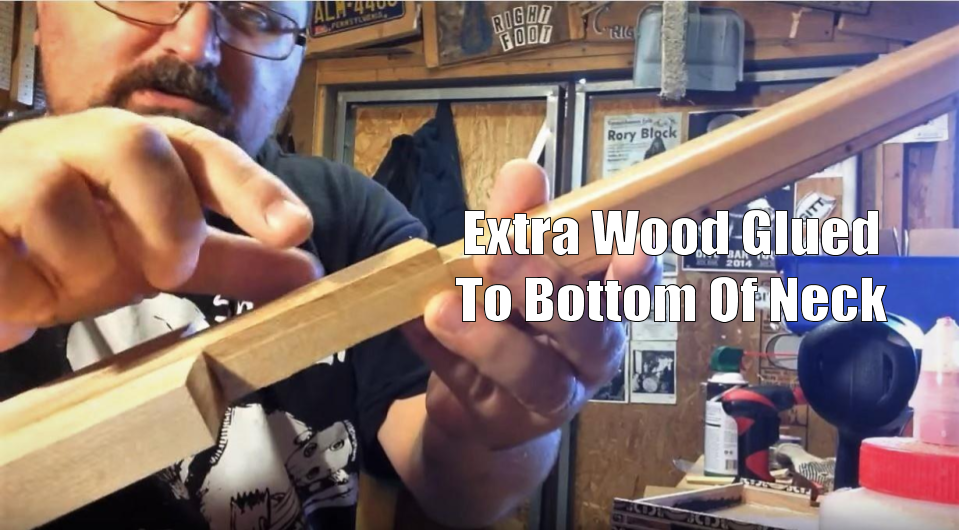 "And then I added extra wings on the side."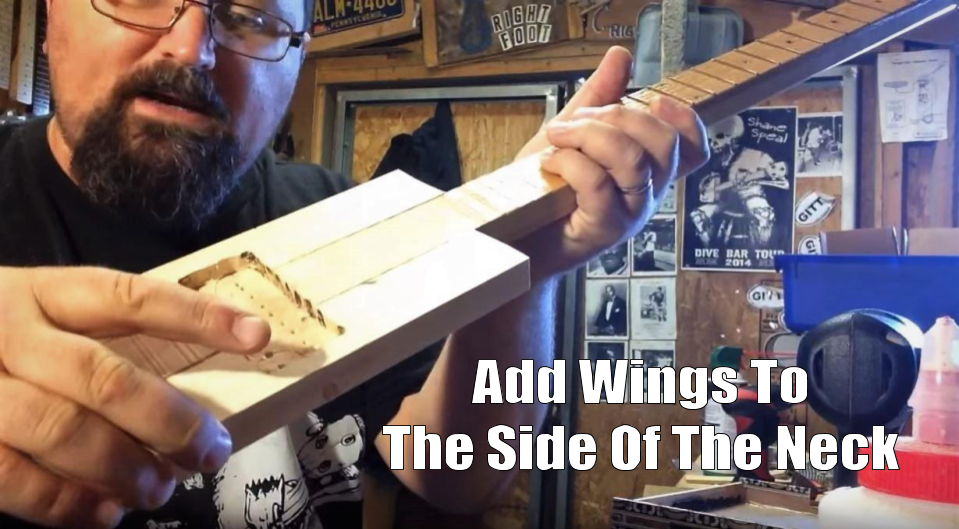 "Number one, it gives it more strength.
Number two… the hardtail bridge is too wide for the 1 x 2 neck.
If you're gonna put one of these on a cigar box guitar, you're gonna need to put wings on the side for these screws to go in.
Why? Because it's too wide for a typical 1 x 2 neck."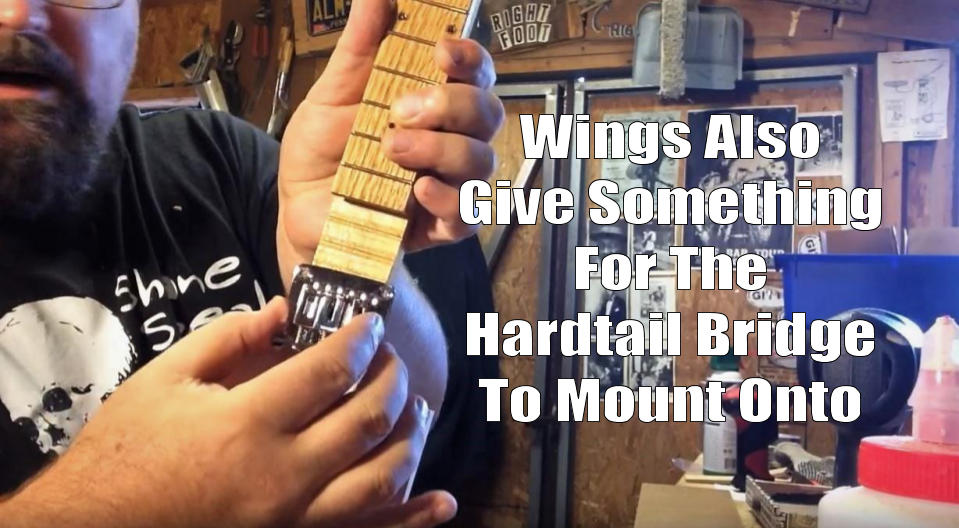 "So, put extra wings on there.
Boom! It'll mount great.
But that's it. That's my little secret.
Anytime I use a P-90 pickup like this, or if I get… Electric Delta pickups, humbuckers, whatever, you've got to add extra wood behind the neck. Make sure it's secure or after routing that whole thing is just gonna snap in half."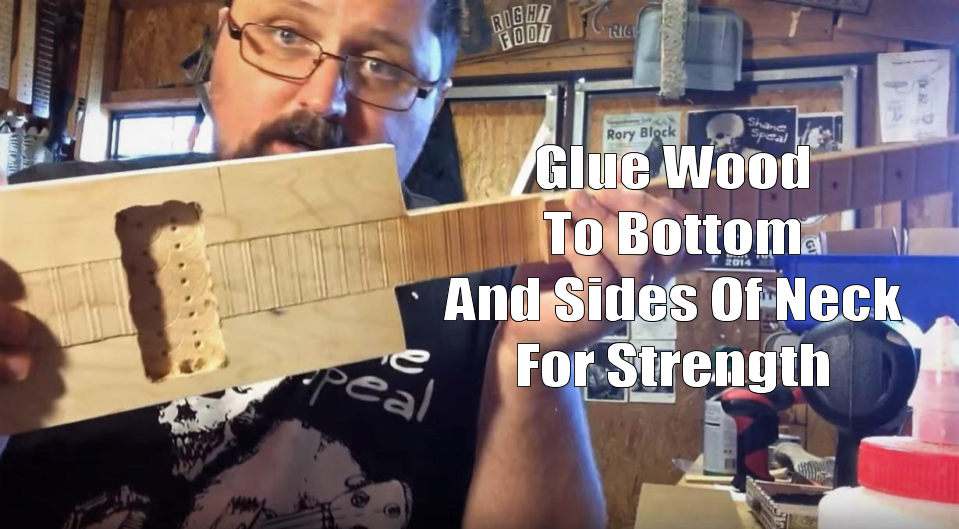 "So, there you go. Thanks!"
Conclusion
Reinforcing your neck for a thick magnetic pickup is simple; just add wood to the sides and bottom to prevent it from bowing or breaking.
Plus, the wood added to the sides of the neck provides ample surface area to install a C. B. Gitty hardtail bridge, too!
Also check out how to install a Snake Oil Mini Humbucker and pickup ring in your next build!
Now that you know how to prepare your build for them, check out our huge inventory of magnetic pickups, many of which come pre-wired as easy-to-install harnesses.
Which pickup will you install in your next neck-through build?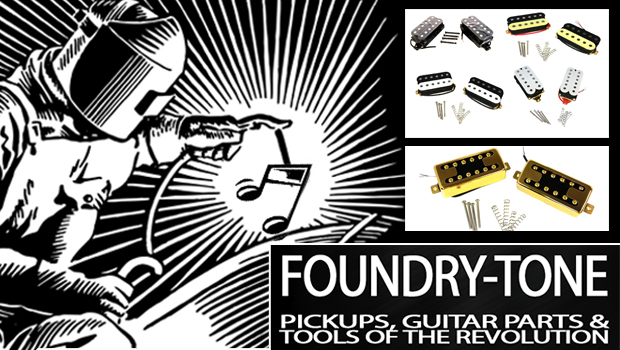 Recent Posts
Want to upgrade your next DIY amplifier with a gain control? Looking for greater control over you …

C. B. Gitty Crafter Supply is proud to sponsor the 2019 Pennsylvania Cigar Box Guitar Festival. …

Have you struggled to make money selling your cigar box guitars? In this post, Shane Speal shares …