The C. B. Gitty Gold Foil acoustic pickup is one of the most versatile and easiest magnetic pickups to mod for cigar box guitars.
They're deliciously cheap and I always have a half dozen of them in my woodshop at any time. It should be noted that these suckers have such a gloriously trashy 1960's vibe to them, just like Hound Dog Taylor's guitars.
I recently used a Gold Foil in a cigar box guitar and I radically modded it to look like a rusty old Harmony/Teisco top-mount pickup.
Here's how I did it.
How to Mod a Gitty Gold Foil Acoustic Pickup to Become a Top-mounted Electric Pickup
1. Paint Cover (optional)
Gently remove the cover by unscrewing the two side screws.
Paint the cover with spray paint. I used Rustoleum dark brown textured paint for a rust look.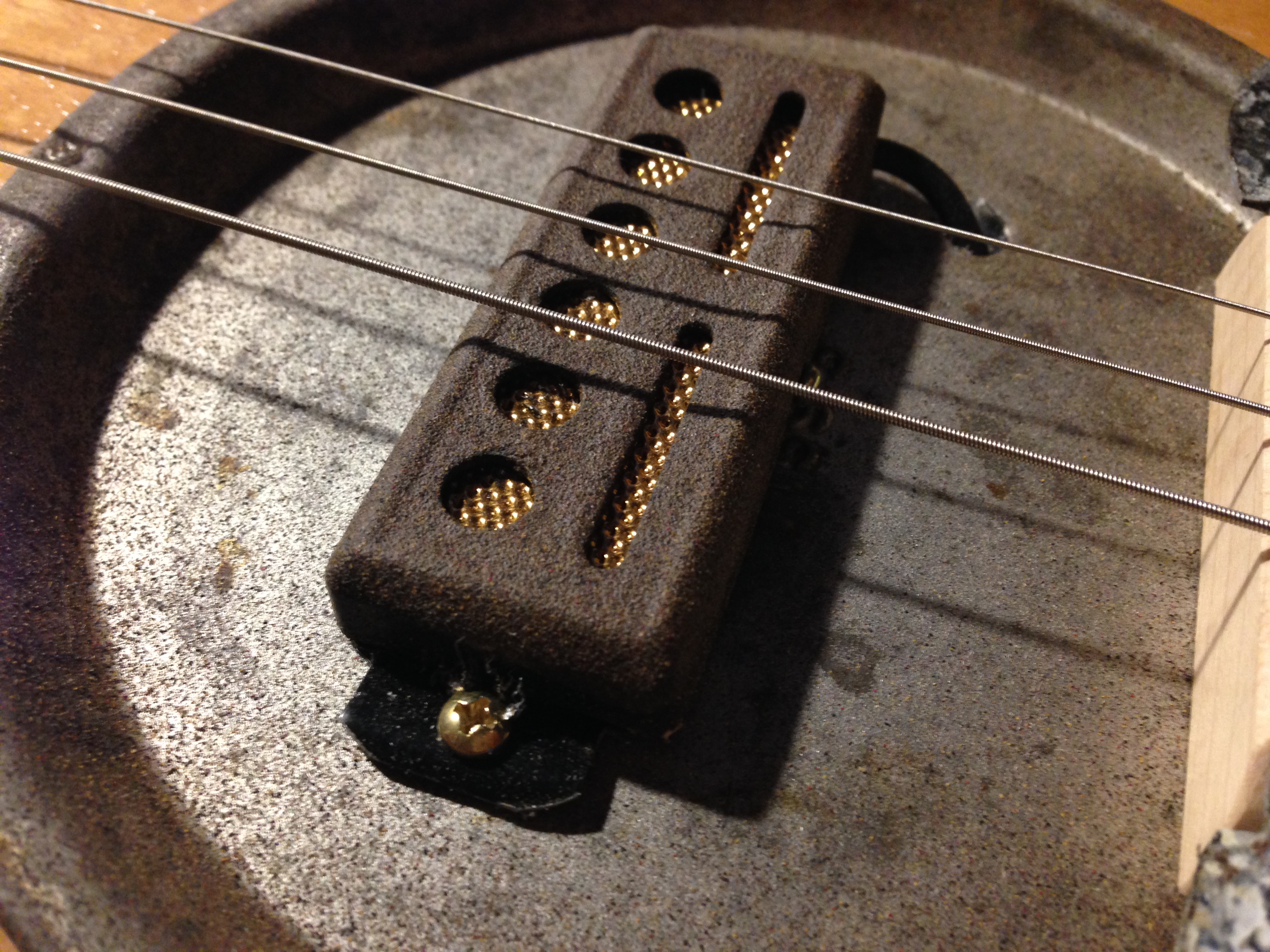 Put the cover back on the pickup before continuing with the next steps. This will protect the pickup coil.
2. Remove Mounting Tabs
Remove the bottom mounting tabs by grinding them off on a belt sander.
(Scroll past these instructions to see the Bonus step-by-step breakdown of the video below)
3. Make Smaller Tabs (not covered in the video above)
Using pliers, bend the side tabs downward at a 90 degree angle.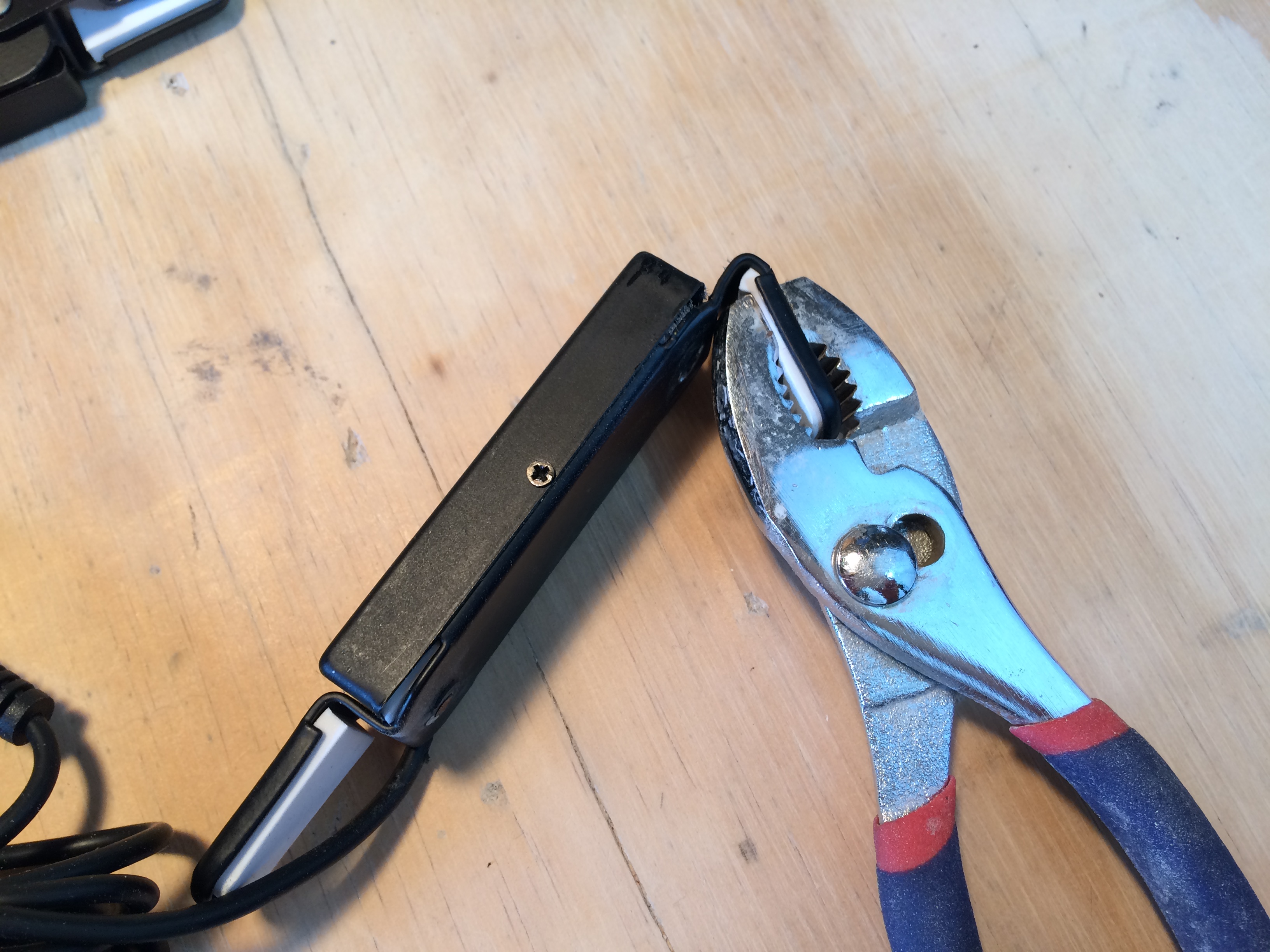 Using tin snips or a hack saw, cut off the side tabs. Leave about 1/4-inch of metal on the sides to become mounting tabs.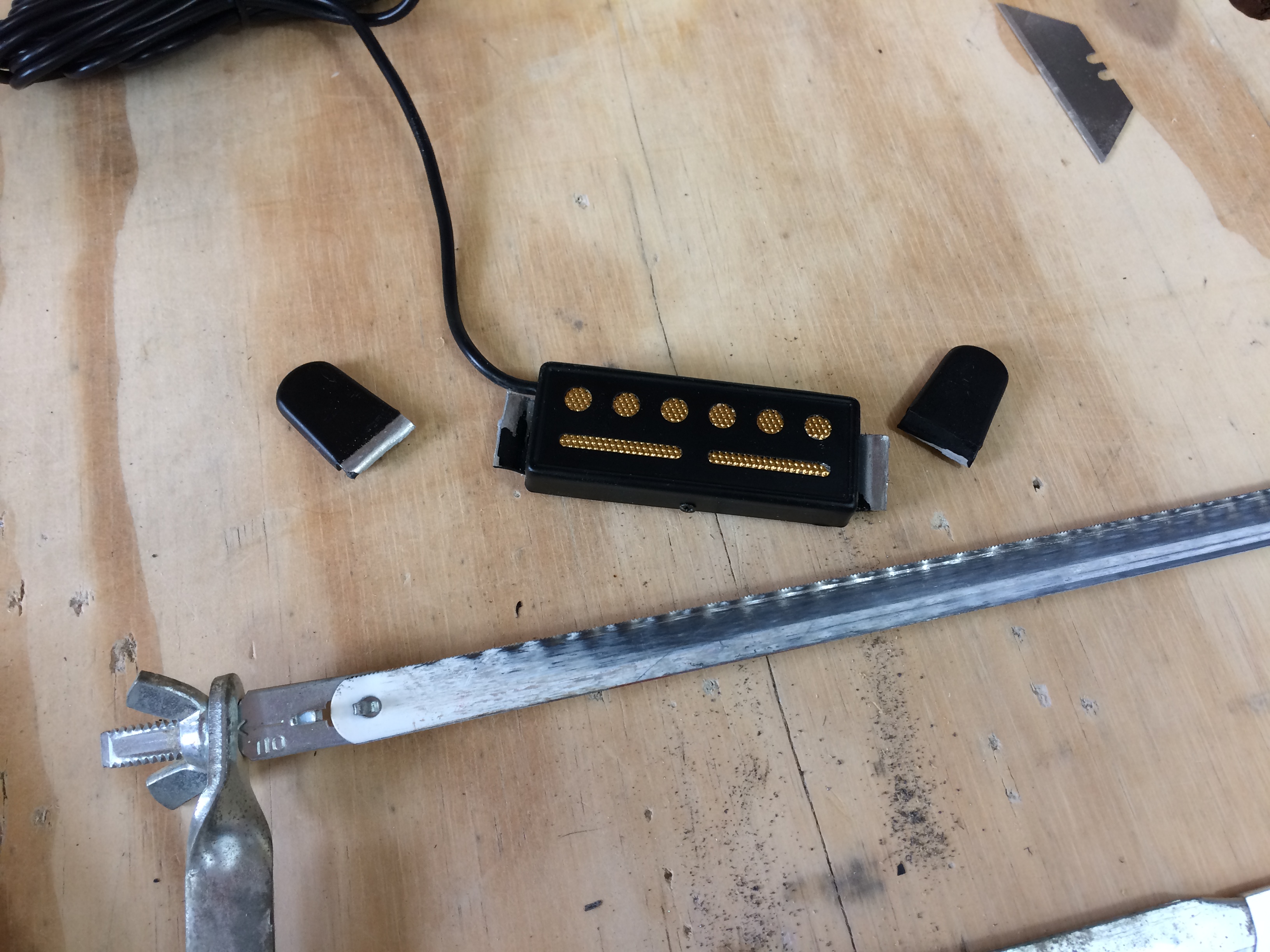 Round the sharp corners with a file, dremel or belt sander.
4. Drill Screw Holes in New Tabs
Simply put, drill mounting screw holes in each new tab.
5. Hardwire Cord to Jack
Cut off the pre-wired cord and solder the wires to a 1/4-inch guitar jack.
(Pro-tip: the yellow wire is ground and the red wire is lead.)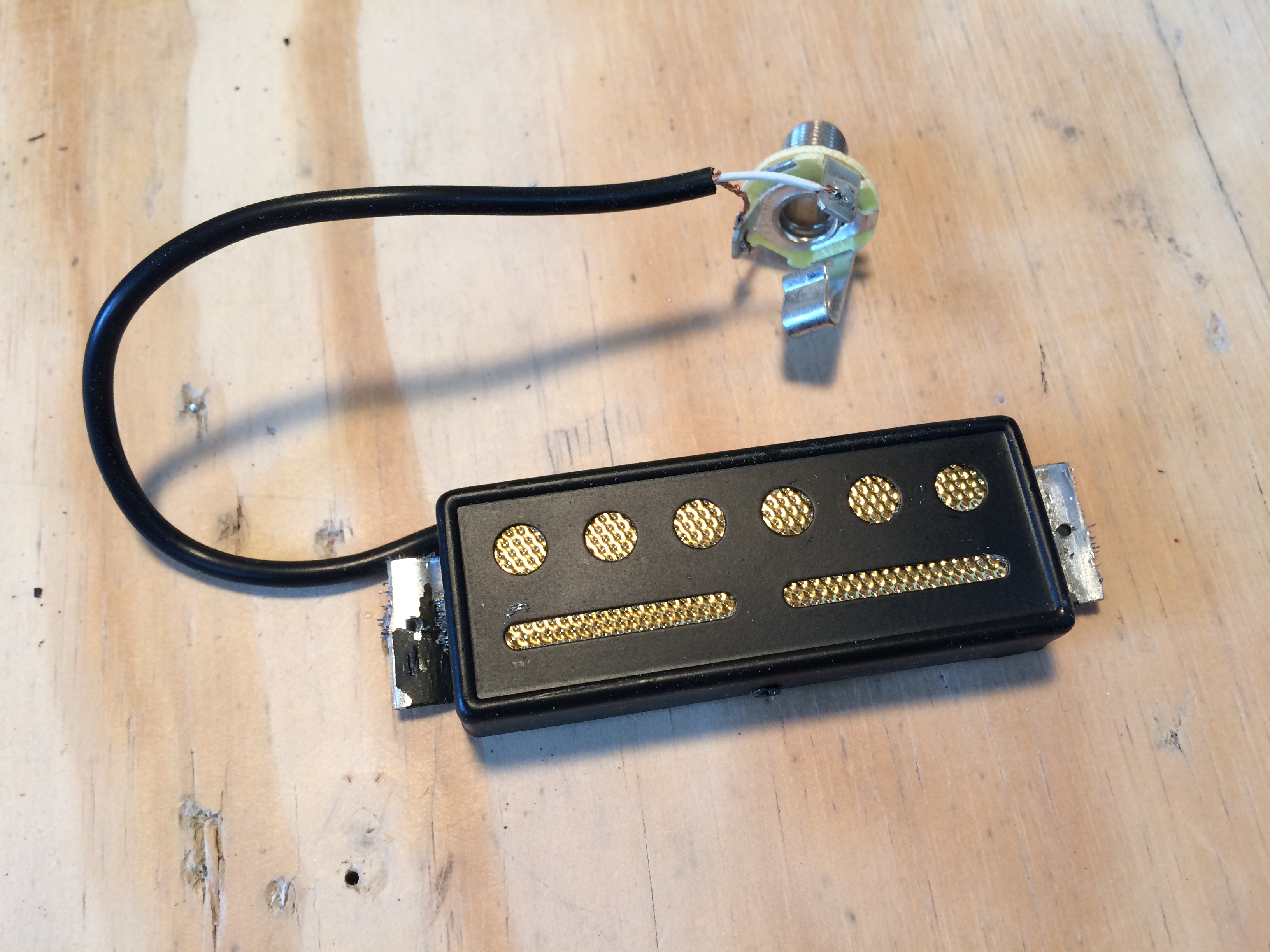 6. Rock Out
That's it.
Here's a little sound demo I did on the pickups in a previous build:
BONUS! [Pics Included]
Here's a bonus step-by-step breakdown of the video detailing how to remove the bottom mounting tabs from the pickup.
"Hey all, it's Shane Speal.
I wanted to show you how to prepare a C. B. Gitty "Teisco Del Rey(TM)-style" pickup, how to prepare it and make it as a great surface mount pickup for a cigar box guitar, because it has these two tabs that were intended to be for an acoustic guitar to fit in the soundhole."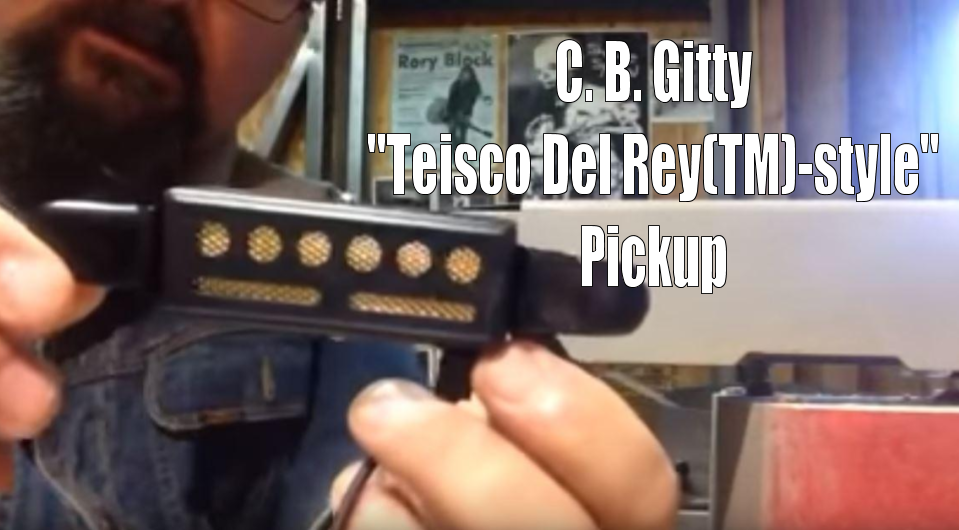 "But I'm gonna show you how to prepare it so you can surface-mount one of these pickups to a cigar box."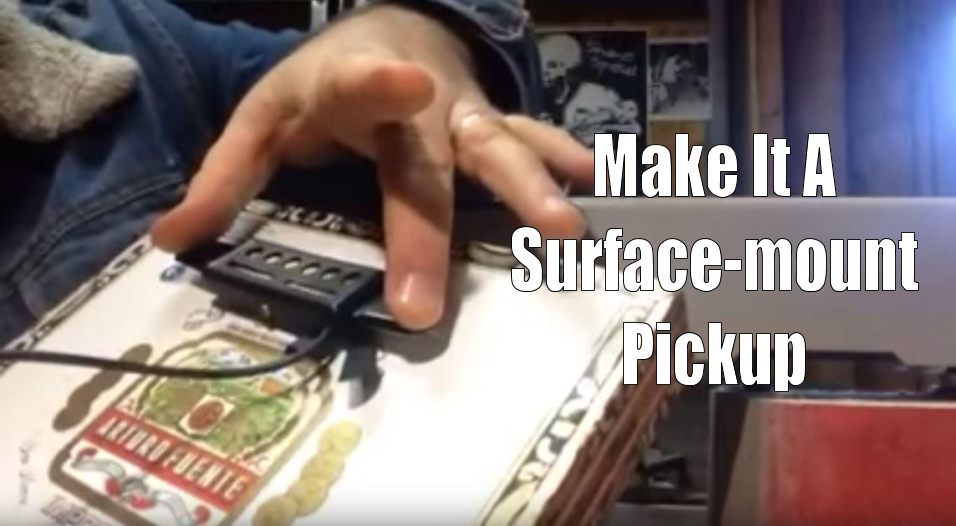 "What you have here on the back of it is a couple swinging clips, and these hold it in place in an acoustic guitar."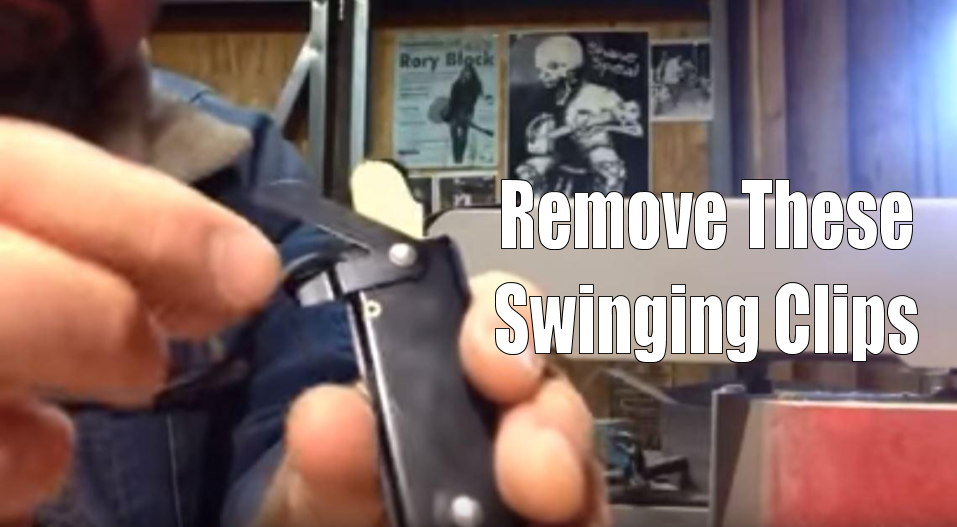 "As an acoustic guitar soundhole pickup, these things work great.
I've used them many times, but let's change this around and make it into a surface-mount pickup almost like a Dog Ear P-90 pickup would be.
You got to get rid of these two rivets right here."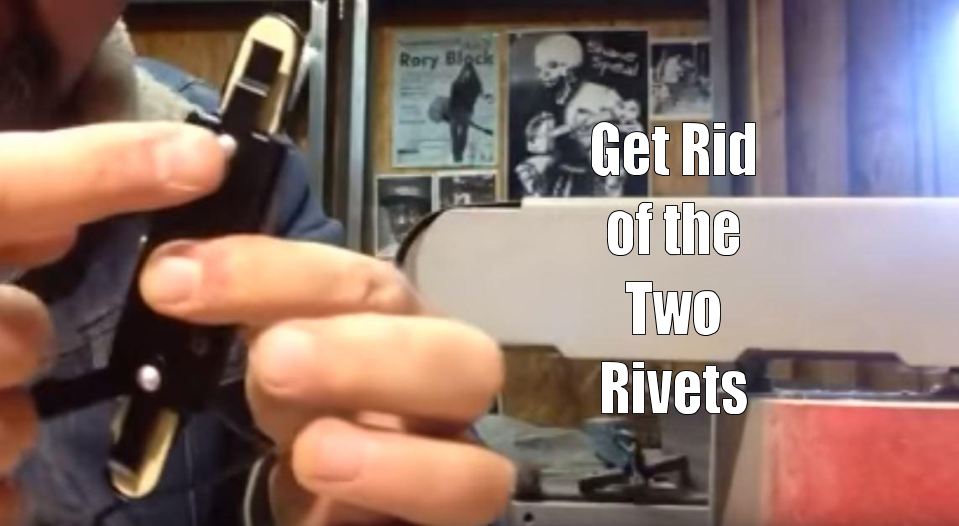 "These two rivets hold these swing arms and they kind of stick out so that it doesn't stick onto a cigar box, you know, in a nice flush mount.
Well, let's get rid of those in the easiest way possible.
I've got a belt sander here, and what I'm gonna do is gently sand off these rivets.
Watch how I do it.
The rivets are pretty soft."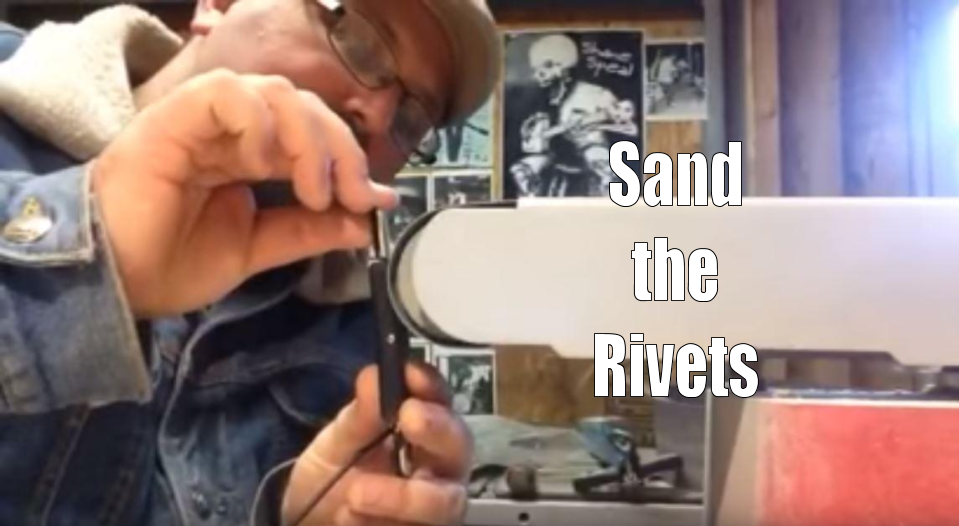 "I'm just taking it as close as I can to there, and then I'm going to touch the… I'm going to push it down so it touches this swing arm… so that it looks like this."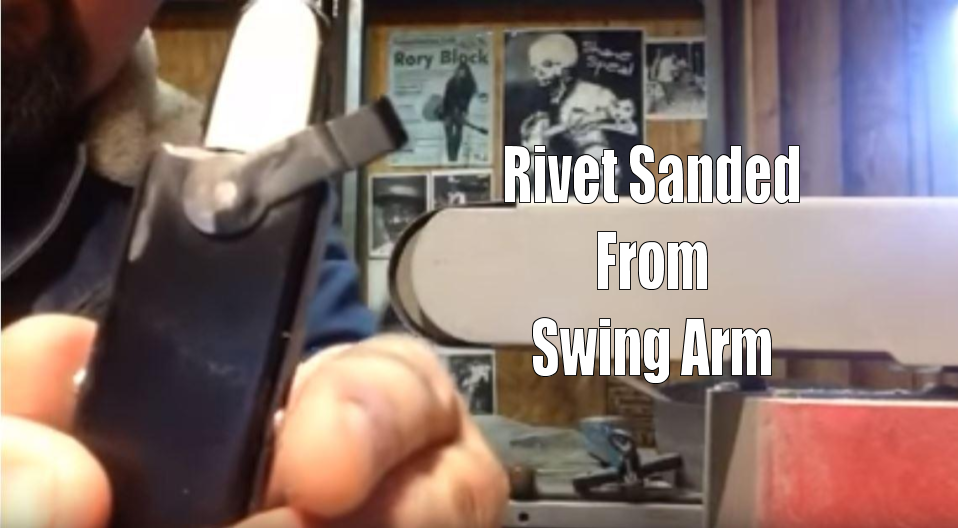 "Once you're done, you can gently pry this off because it gets rid of that rivet."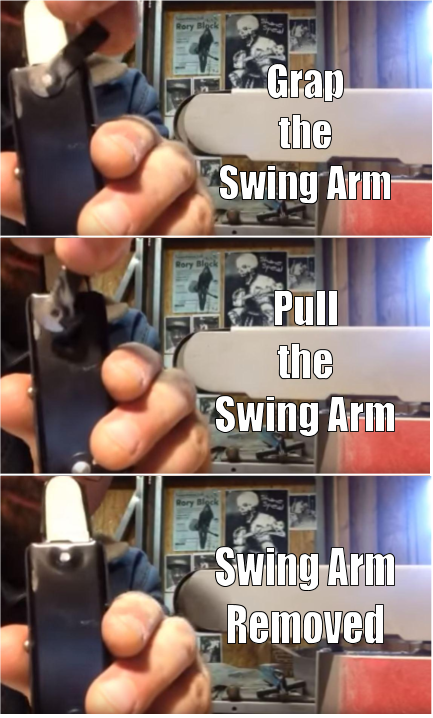 "Now what we have left is a little nubbly right there."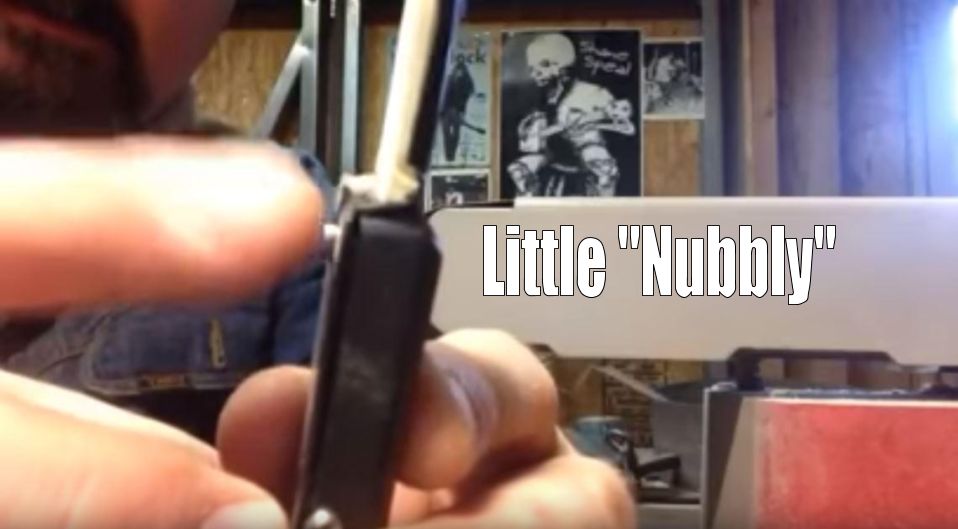 "We're gonna get rid of the nubbly the same way."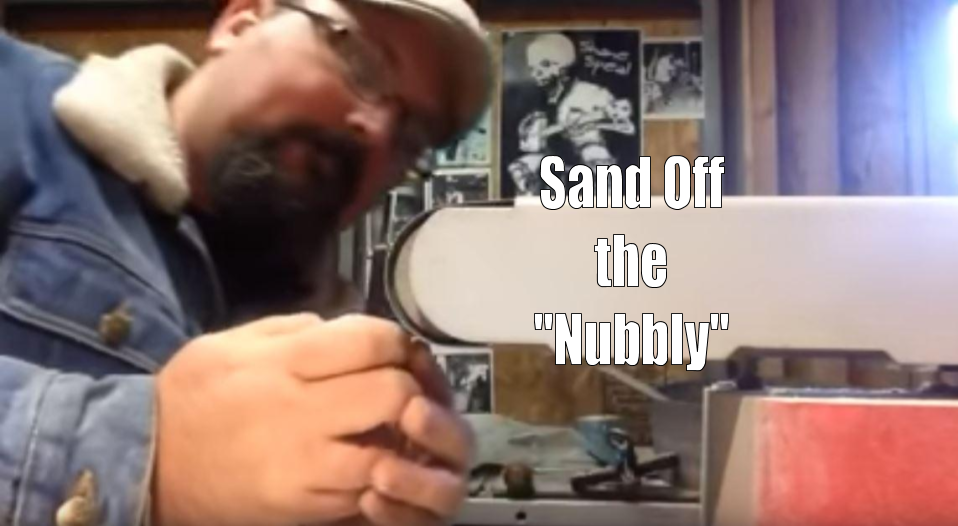 "There you are. Both of them are off of there.
Now what you can do is take a drill, drill a hole here and drill a hole there."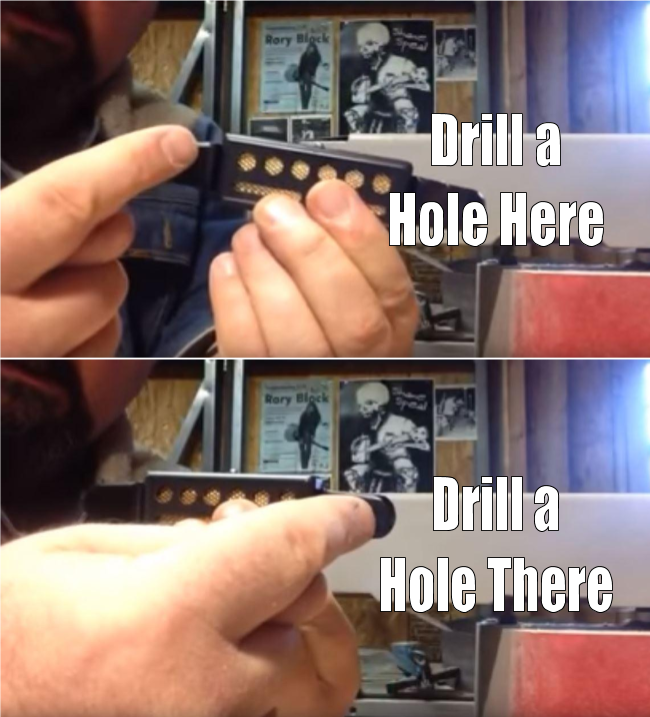 "And then use two screws to screw it flush to the top of your cigar box, for your cigar box guitar."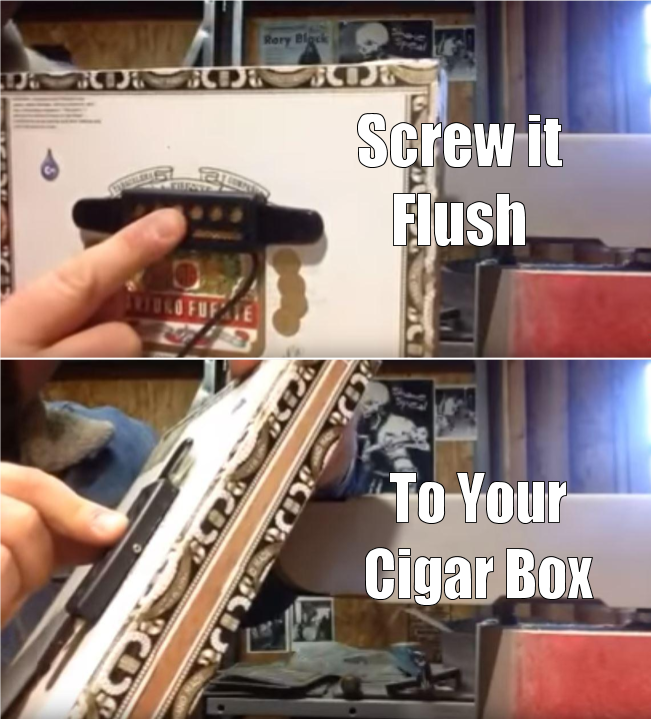 "Look at that. Look how nice and flush it is. And these things are so thin. They're great.
So there's my little tip for you.
Thanks! Happy building!"
On what build will you install your own Gold Foil pickup?
Recent Posts
Our most outrageous contest yet! OVERVIEW: Invent & build a new musical instrument that com …

In celebration of our Mutant Musical Instrument Build-Off, we've put together a Top 5 list of t …

NOTE: The videos in this series of 4 posts represent the top 20 finalists for the Samantha …