John Dopyera built the first tri-cone resonator guitar in the 1920's to give guitarists a louder acoustic instrument to cut through band settings. The quest for louder guitars eventually went to electric pickups, amplifiers and PA speakers. However, many guitarists seek the metallic tones of an old resonator for deep blues, bottleneck slide and bluegrass music.

C. B. Gitty customer, Mark Losco upped the ante in the resonator battle by sinking four of our Hubcap Resonator Cones into an old Yamaha acoustic guitar. Watch his video of the entire process and then scroll down for a full parts list, notes on internal bracing and more photos.

Parts List for the Mark Losco Dobro-Quatre (Resonator Guitar Project)
Used Yamaha Guitar - $35

Vintage aluminum trivet - $17

eBay vintage guitar tailpiece - $25

eBay ultra-thin pickup - $42 (we think he'd save money if he used our ultra-thin Juke Shack pickups)

Spray paint and water based polyurethane - $11

Hardware, screws and strings - $15

Paint stirrer sticks - free

Decorative quarter round trim
Total cost: $214
Build time: 27 hours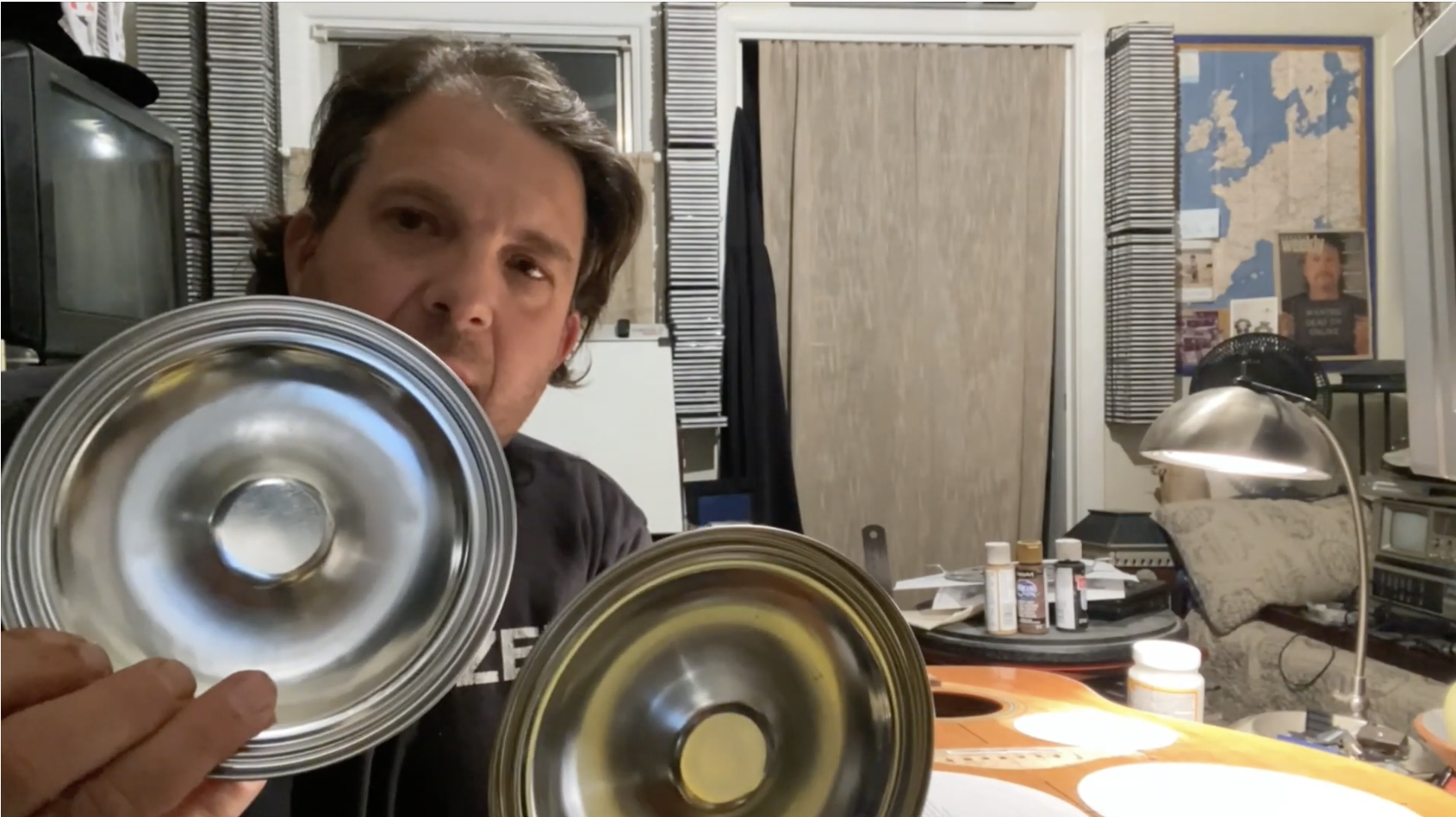 Losco chose to use our medium and large Hubcap Reso Cones in his guitar. We hand-spin these cones from paint can lids here in New Hampshire at the C. B. Gitty workshop. These make a great choice because the cones retain the paint can lip, allowing you to cut the proper hole and fit the cone in snugly. You don't need additional mounting rings.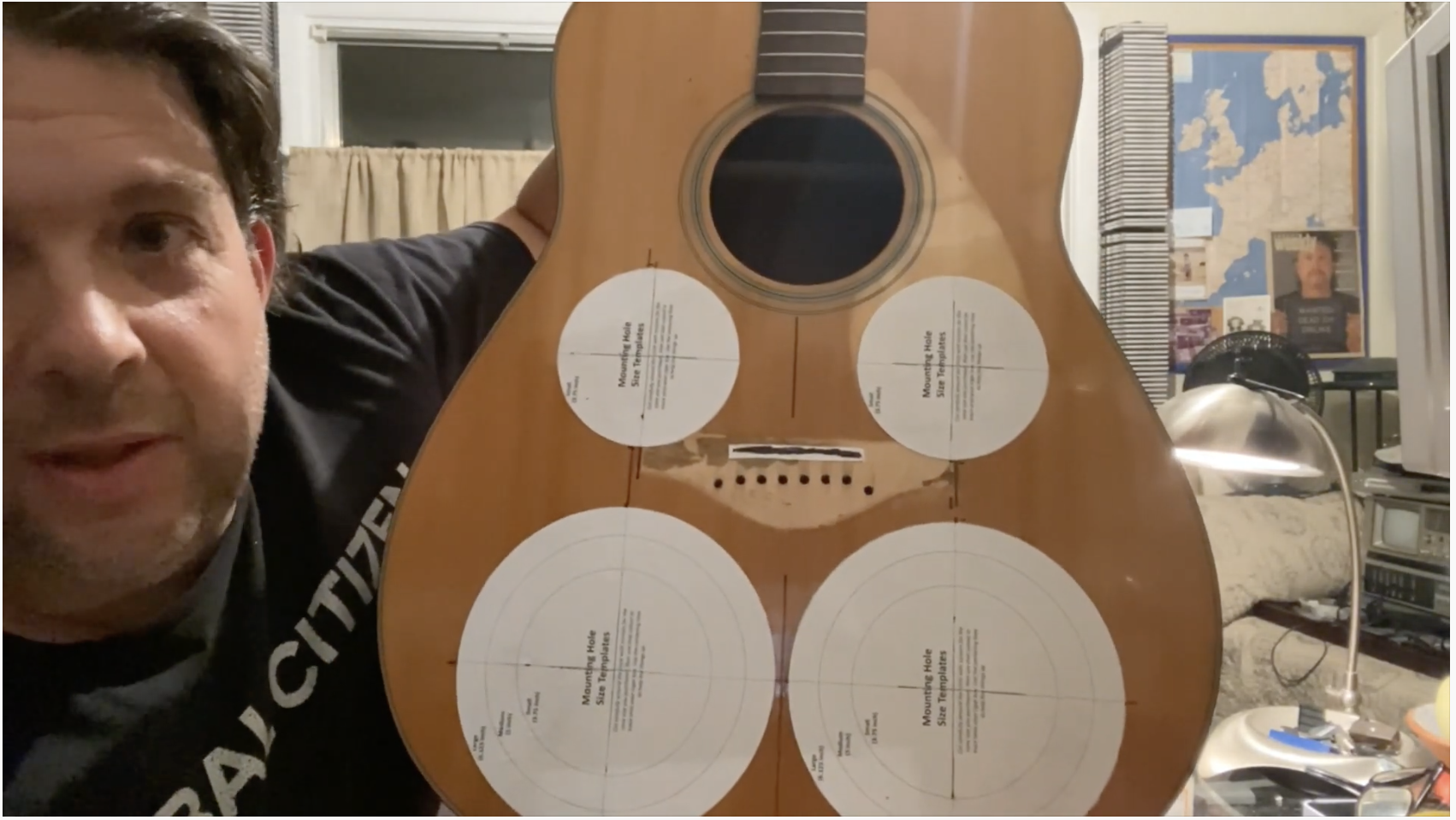 Losco made good use of the templates that come with our Hubcap Reso Cones, positioning them to fit in the space of the soundboard. Note the center mark for the bridge.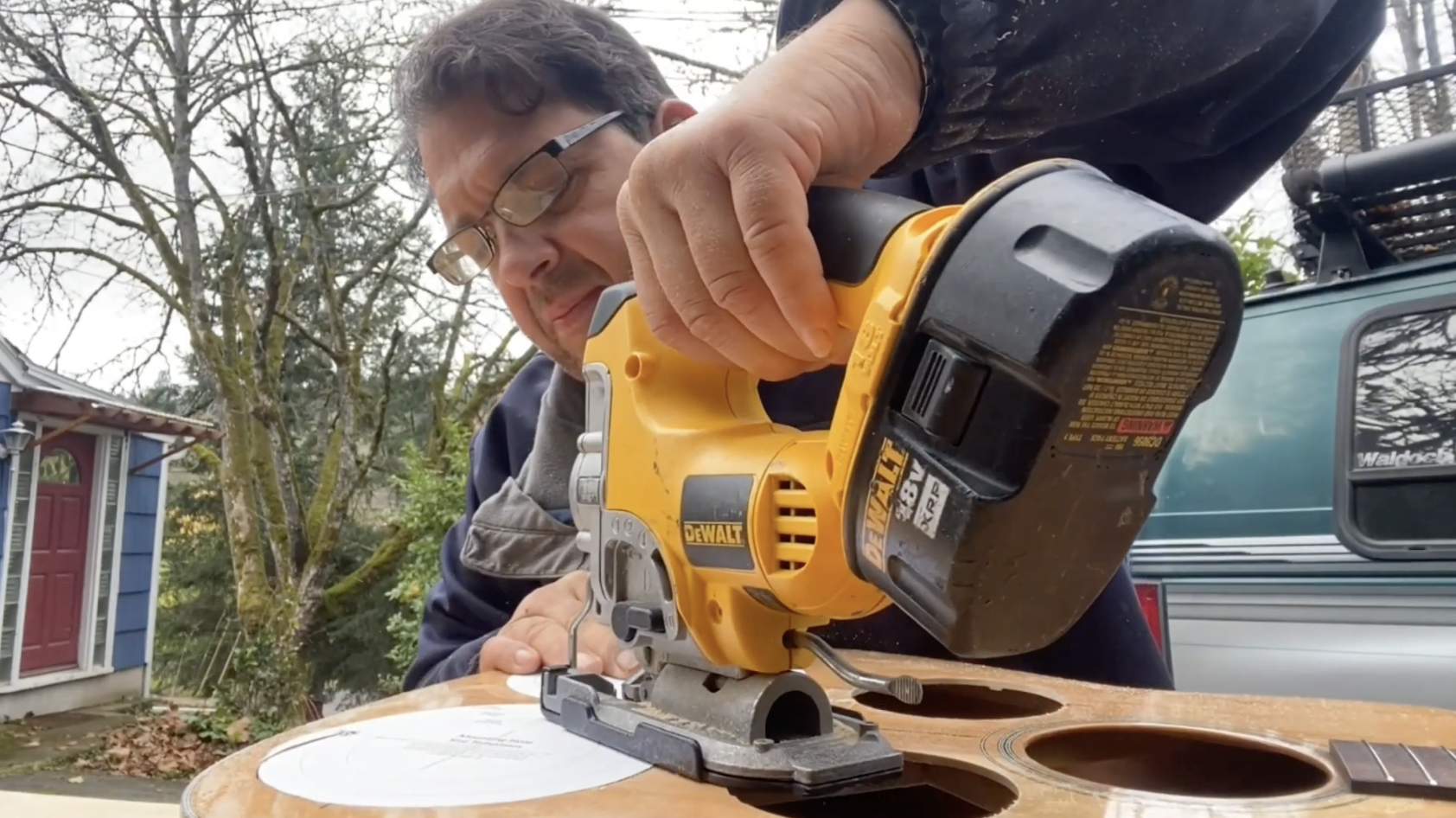 Losco used a simple jig saw to cut out the Hubcap holes. In a previous video, he stated that he props his work on a trashcan to get the job done, thus proving you don't need a big expensive woodshop to make folk instruments!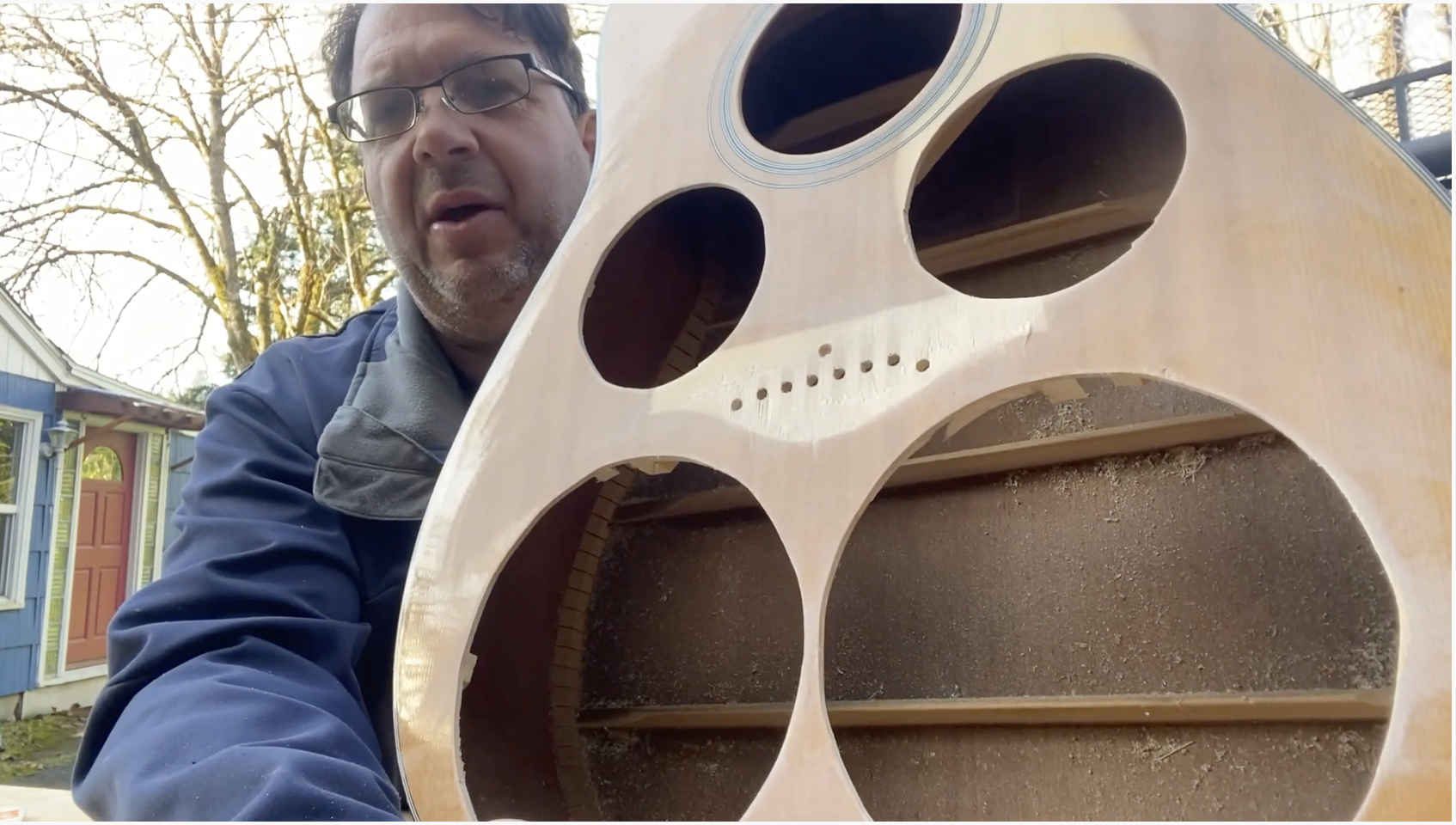 As seen in the video, the holes for the Hubcap Reso Cones left little bracing on the guitar soundboard. Losco used paint stirrers as extra bracing, similar in concept to a violin sound post.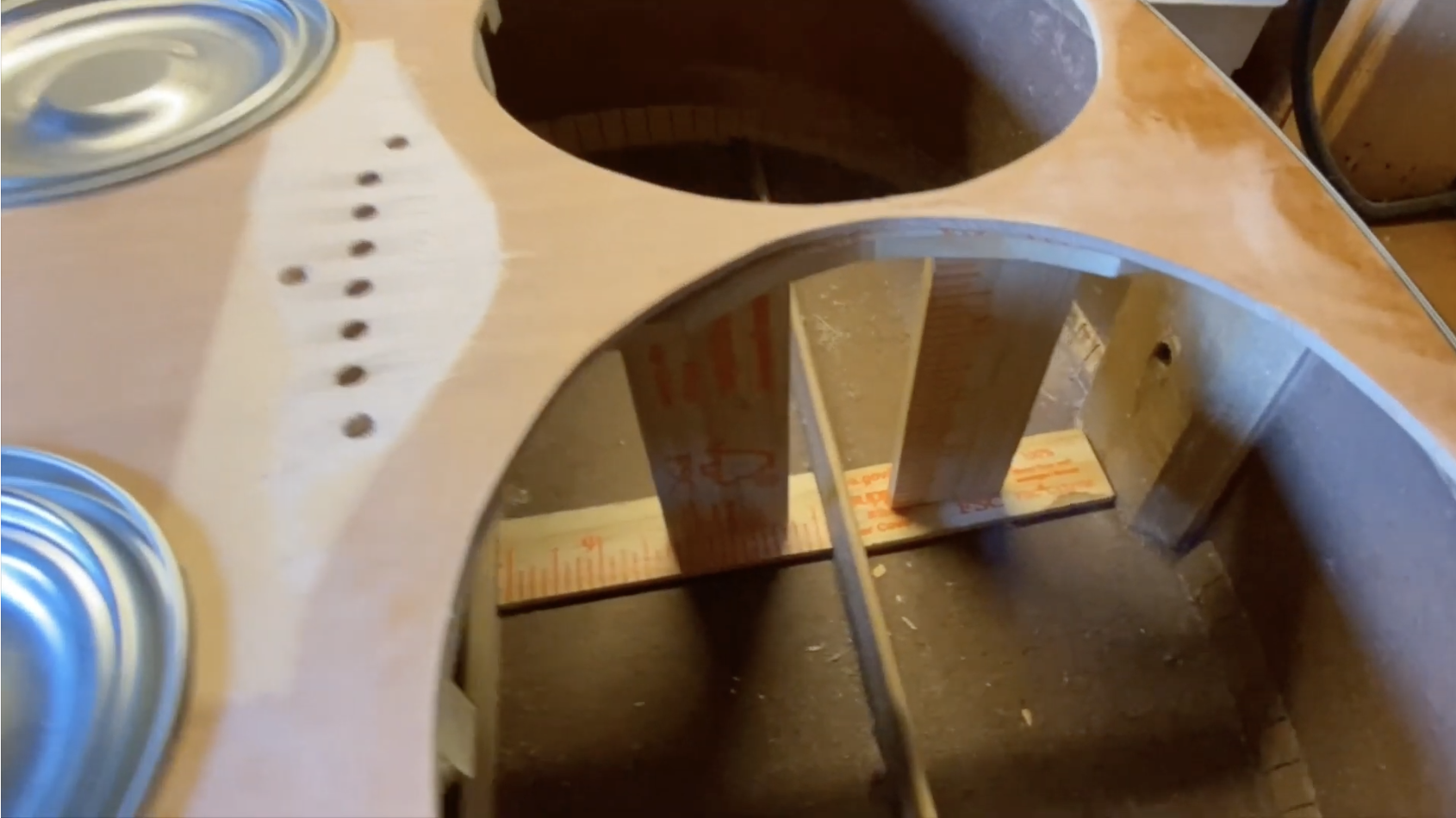 Close-up shot of the extra bracing.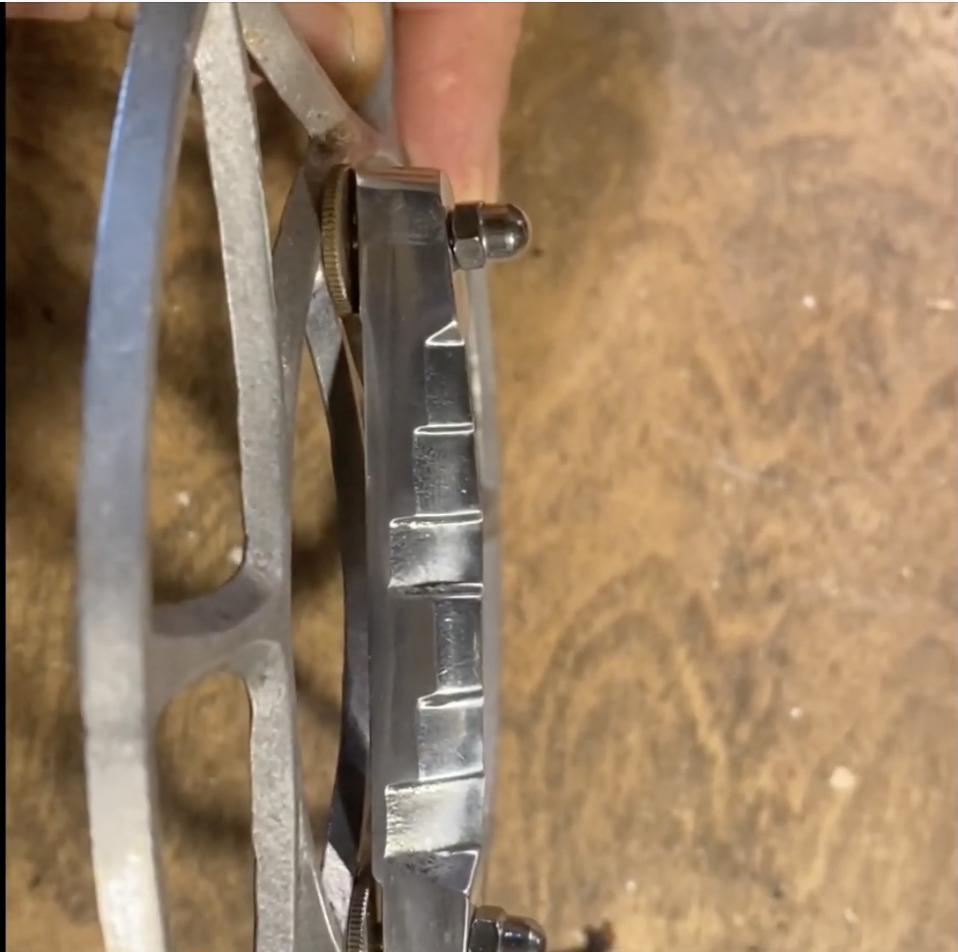 Here is a shot of the aluminum bridge and the antique trivet. These parts were not originally intended to be paired together, and the action proved to be too high. Losco had to grind down the bridge to lower the string height. Building DIY instruments with found objects is always an adventure in problem solving. It's also where new innovations sometimes occur!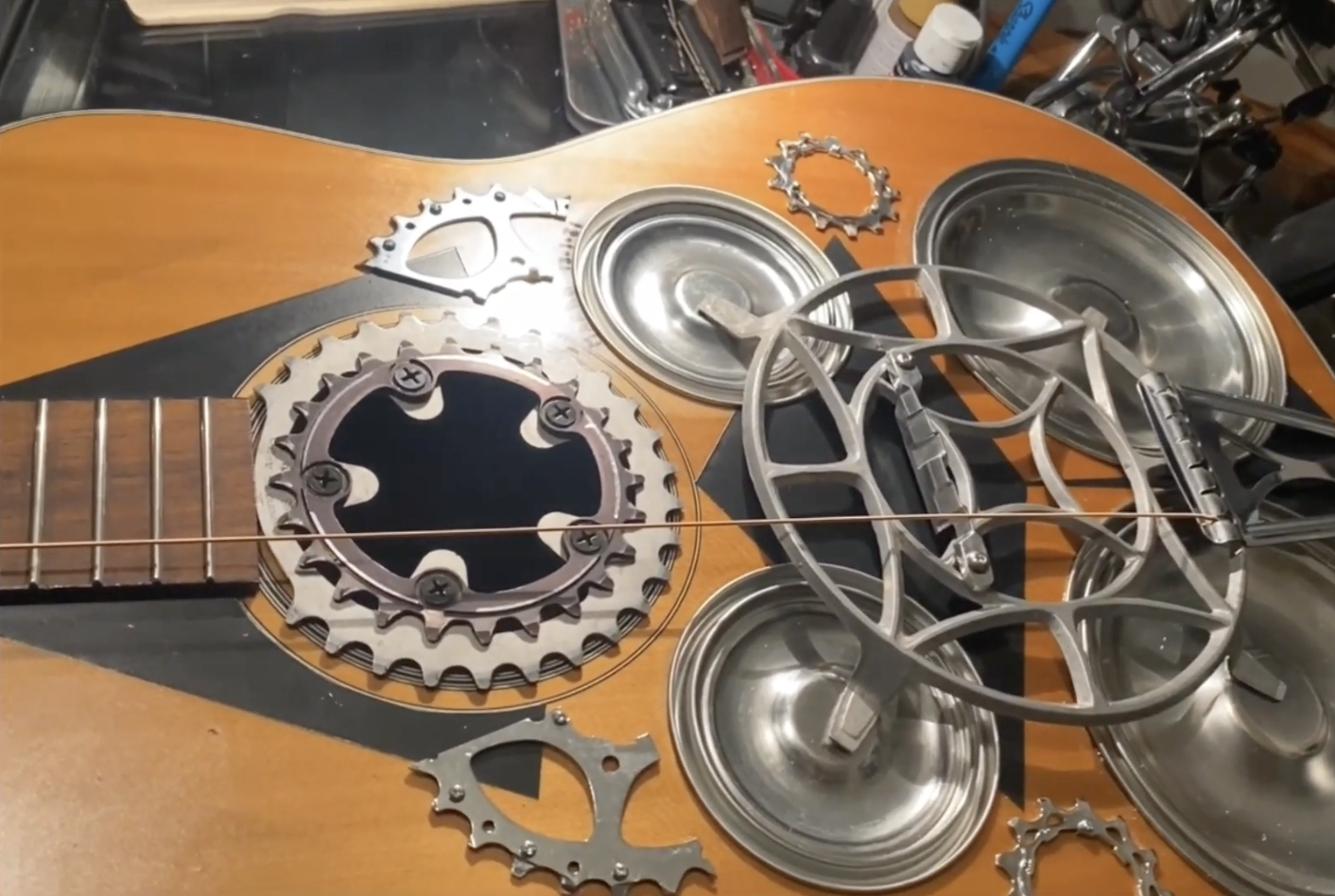 The bicycle sprockets are largely ornamental, although it appears he would use the soundhole sprockets to help secure the magnetic pickup.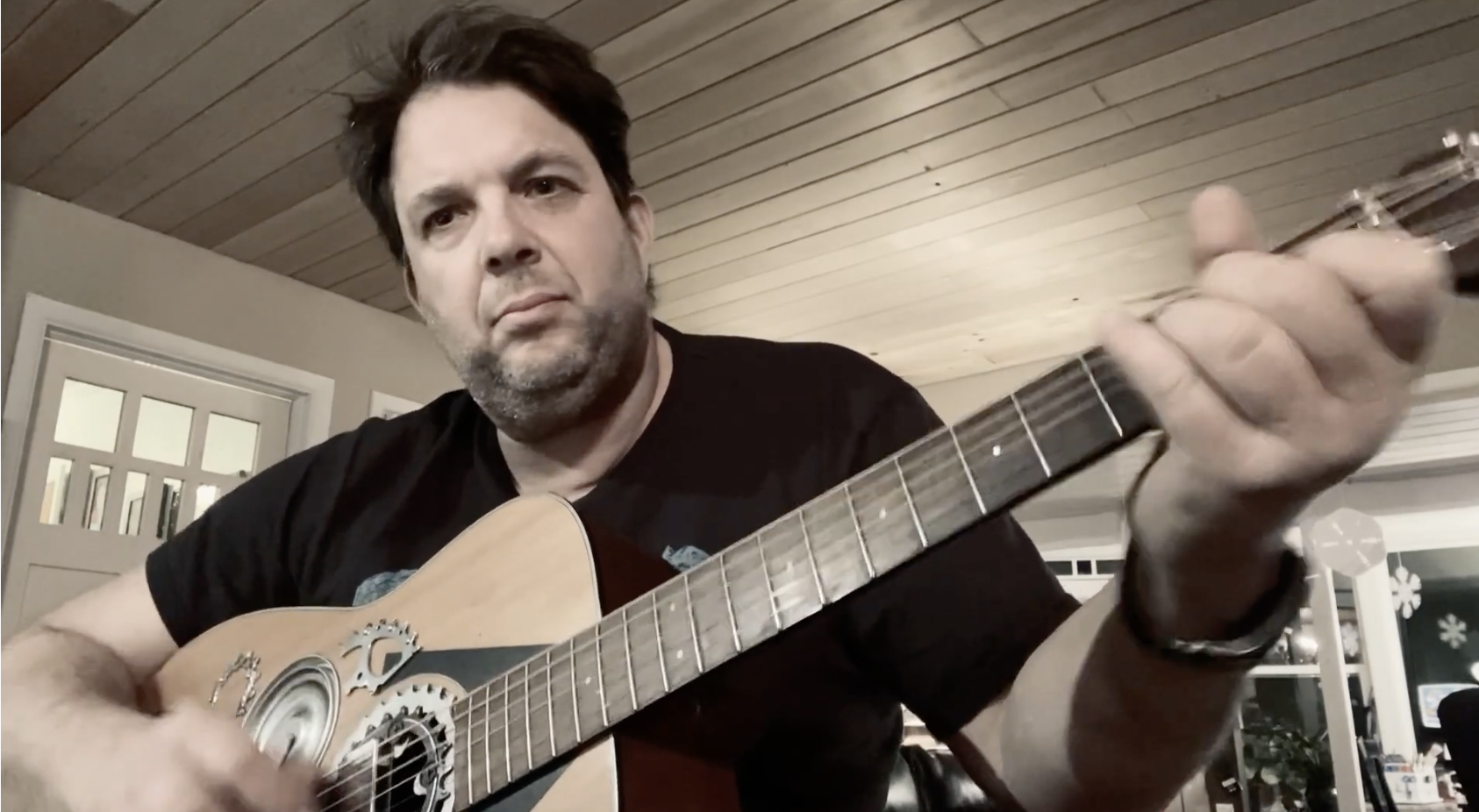 You can find Mark Losco on Youtube at MARK LOSCO YOUTUBE. Make sure you subscribe to his channel. Who knows what he'll make next!
More info on our Hubcap Reso Cones: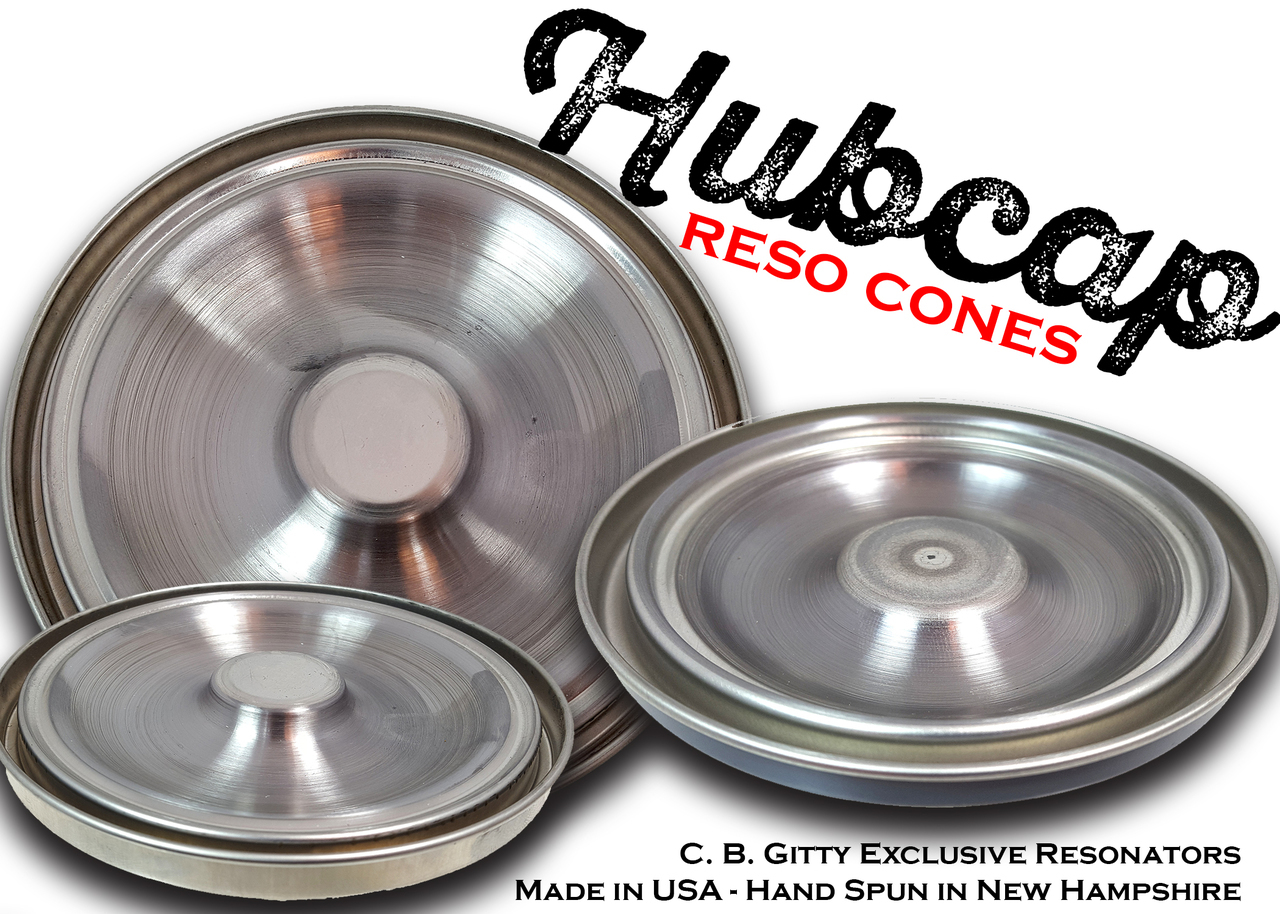 Recent Posts
On a request from a long-time customer, Ben Gitty recently sat down to arrange tablature for the bel …

Recently, Gitty customer Vince Wesley sent us a couple of pictures of recent builds, and one of them …

I've heard it said: "A cigar box guitar is never going to sound like a Martin or a Gibson... but the …