A guitar builder tore down his potting shed and turned it into a guitar!
Recently uploaded to our Customer Gallery, this project was posted by Thomas from Buffalo. He said, "the guitar was built from rough pine boards I salvaged from a potting shed I tore down in my backyard. I wanted to preserve the rough look of the wood while creating a very playable instrument. The CB Gitty P90 sounds great."
Here's the parts used:
The C. B. Gitty "Soap Bar" P90-Style Electric Guitar Pickup - Cream,
2pc. Stainless Steel "Soap Bar" P-90 Pickup Cover Rings with Screws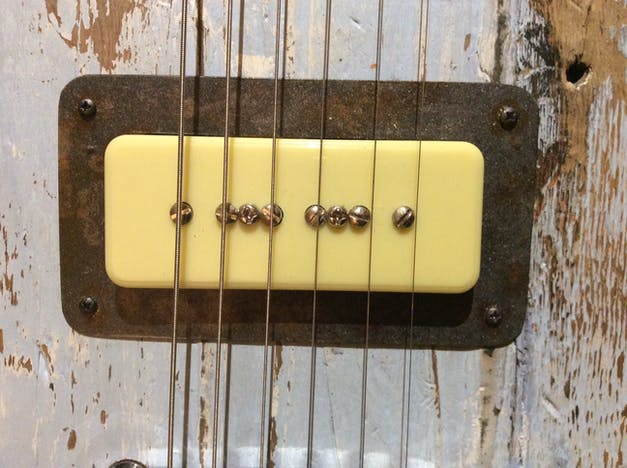 CB Gitty P90 pickup with P90 ring. Ring was spray painted and colored to simulate corrosion and rust.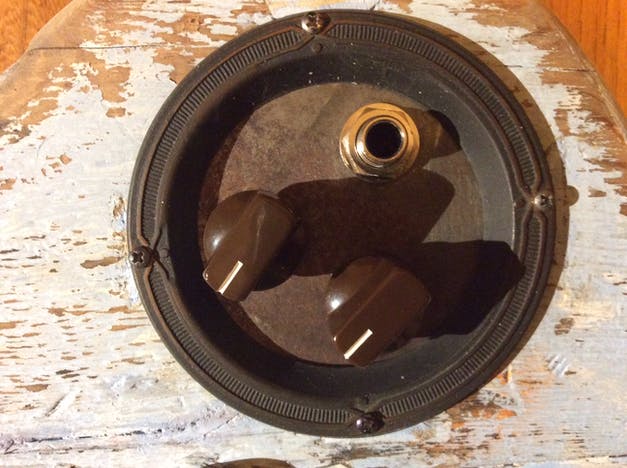 Control plate is an old ink can lid with 1930's radio dial frame.

Recent Posts
The C. B. Gitty Gold Foil acoustic pickup is one of the most versatile and easiest magnetic picku …

We've been buried in entries for the 2020 Banjo Build-Off! This week, we're going to announce the fi …

Just as A. E. Staley's baking powder worked wondrous transformations in bakers' recipes a century …