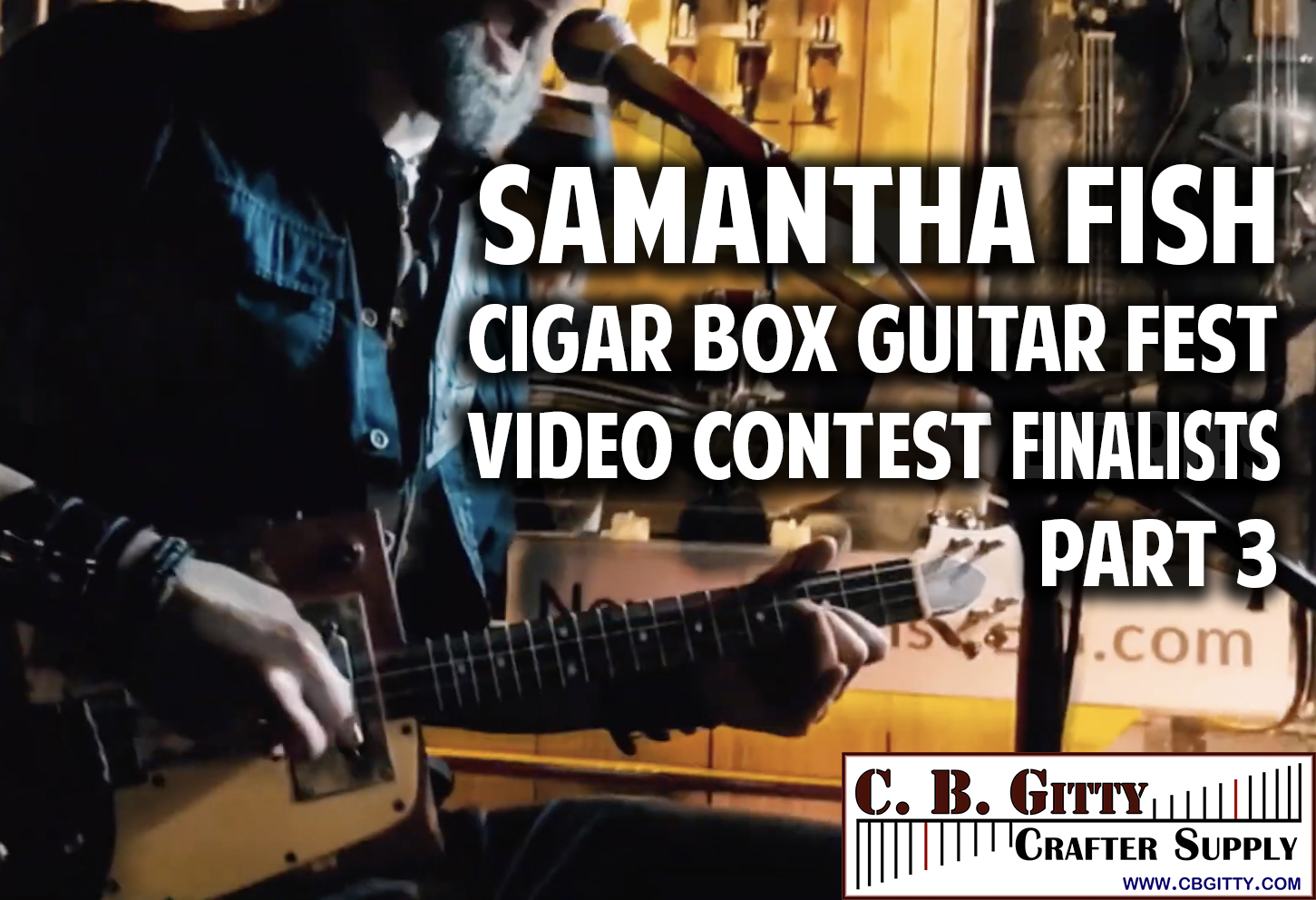 NOTE: The videos in this series of 4 posts represent the top 20 finalists for the Samantha Fish Video Contest as chosen by the organizers.
Part 3 of 4. C. B. Gitty Crafter Supply proudly supports the Samantha Fish Cigar Box Guitar Festival. The festival will be presented on March 12 and 13 and will be totally virtual, with performances from New Orleans and around the world.
In July, they asked homemade instrument pickers worldwide to solicit videos. Co-producer Paige Davis says, "all the videos are interesting, with instruments made from cigar boxes, gasoline cans, snow skis... you name it. They were shot in garages, recording studios, clubs and living rooms. Each one is a gem in its own right."
We proudly present the 20 contest finalists. Judging is taking place and the winners will be announced soon. A panel of music business professionals will determine the Top 10 videos, which will be screened to a couple of small audiences whose votes will determine the 1st, 2nd and 3rd place inners. Cash prizes totalling $1000 and other bonuses will be awarded in late January.
Our next batch of finalists packs a serious punch of goodness, including the UK favorites, Dusk Brothers and viral video star, 8-Ball Aitken.
Entry 11 - Ben Rice from Portland OR
Entry 12 - The Dusk Brothers from Bristol, UK
Entry 13 - 8 Ball Aitken from Nashville TN
Entry 14 - Gumbo & The Monk from Kerkenveld, Netherlands
Entry 15 - Sergi Estella from Barcelona, Spain
Recent Posts
Our most outrageous contest yet! OVERVIEW: Invent & build a new musical instrument that com …

In celebration of our Mutant Musical Instrument Build-Off, we've put together a Top 5 list of t …

NOTE: The videos in this series of 4 posts represent the top 20 finalists for the Samantha …