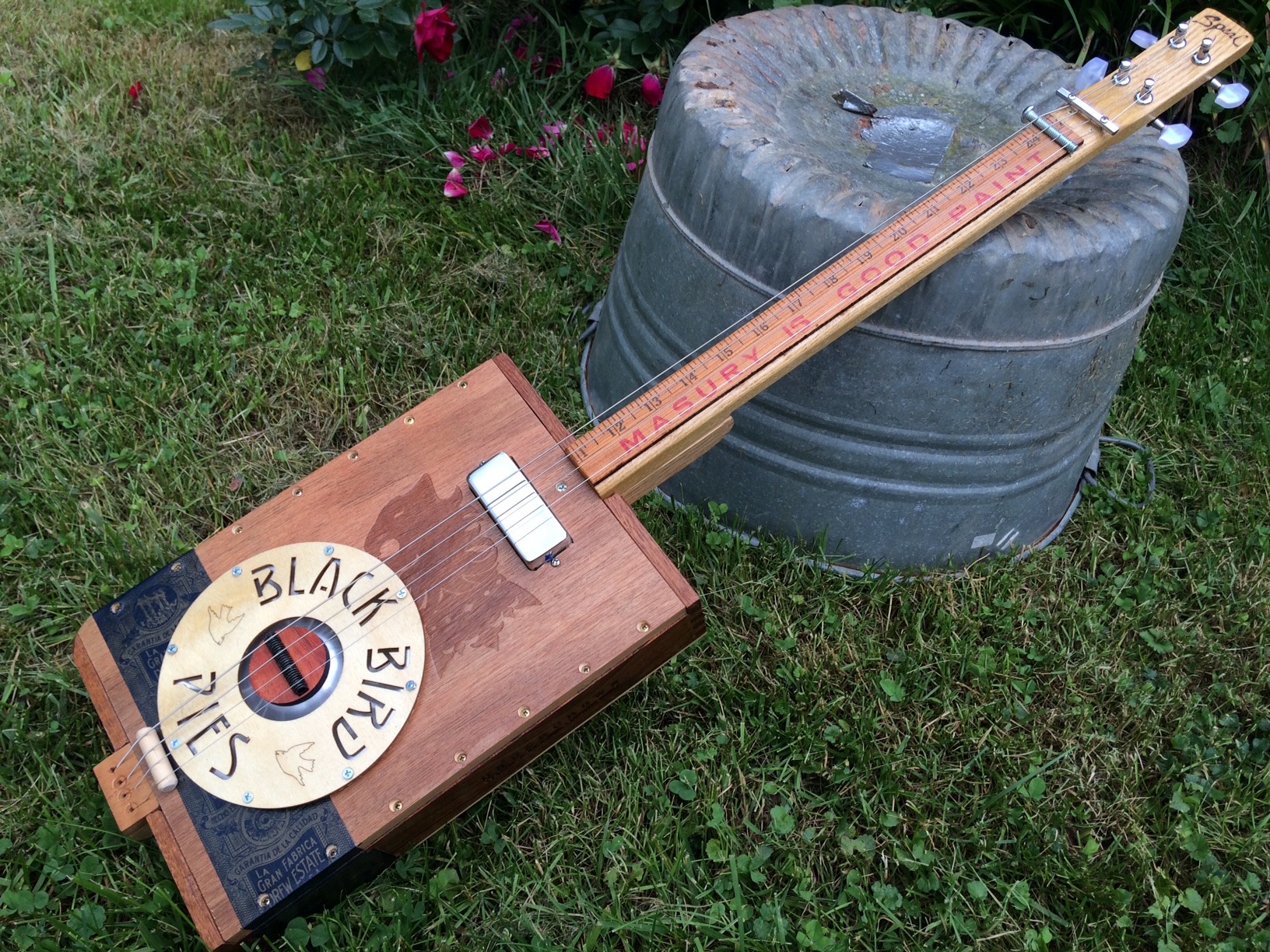 "Mississippi Mud Sparkle is that exact tone that combines the snap and brilliance of an old Dobro along with the growl of a snarling, possessed electric guitar." -Shane Speal

This cigar box guitar was recently completed by our own Shane Speal. Here's the breakdown of parts used...and why he used them:
The box is a big Undercrown cigar box with a nice thick that will hold up to relentless flogging.
Speal loaded it with a 5.5" Lightning spun aluminum dobro cone. The aluminum has more snap than brass, giving additional brilliance.
The cone is topped with our new Black Bird Pies coverplate. Speal designed the plate from an idea seen on another person's homemade dobro.
The resonator cone is topped with our Acoustic Hardwood biscuit and threaded rod bridge. The mixture of metal threaded rod and aluminum cone really get the snappy sound of the strings.
Here's where the MUD sound comes in... Speal opted for our Snake Oil Mini Humbucker and put it in the neck position. This added the 'growl' he was looking for because the pickup has a naturally warm sound and, according to Speal, "really comes alive when it's in the neck position."
The neck was crafted from oak and an antique yardstick.
He finished out the guitar with Shane Speal Guitar Tuners and Shane Speal Signature Strings.
Here's the blazing demo video and even more detailed photos below. Scroll down to the bottom for a bonus video of Speal rocking out this guitar along with his washboard player, Ronn Benway.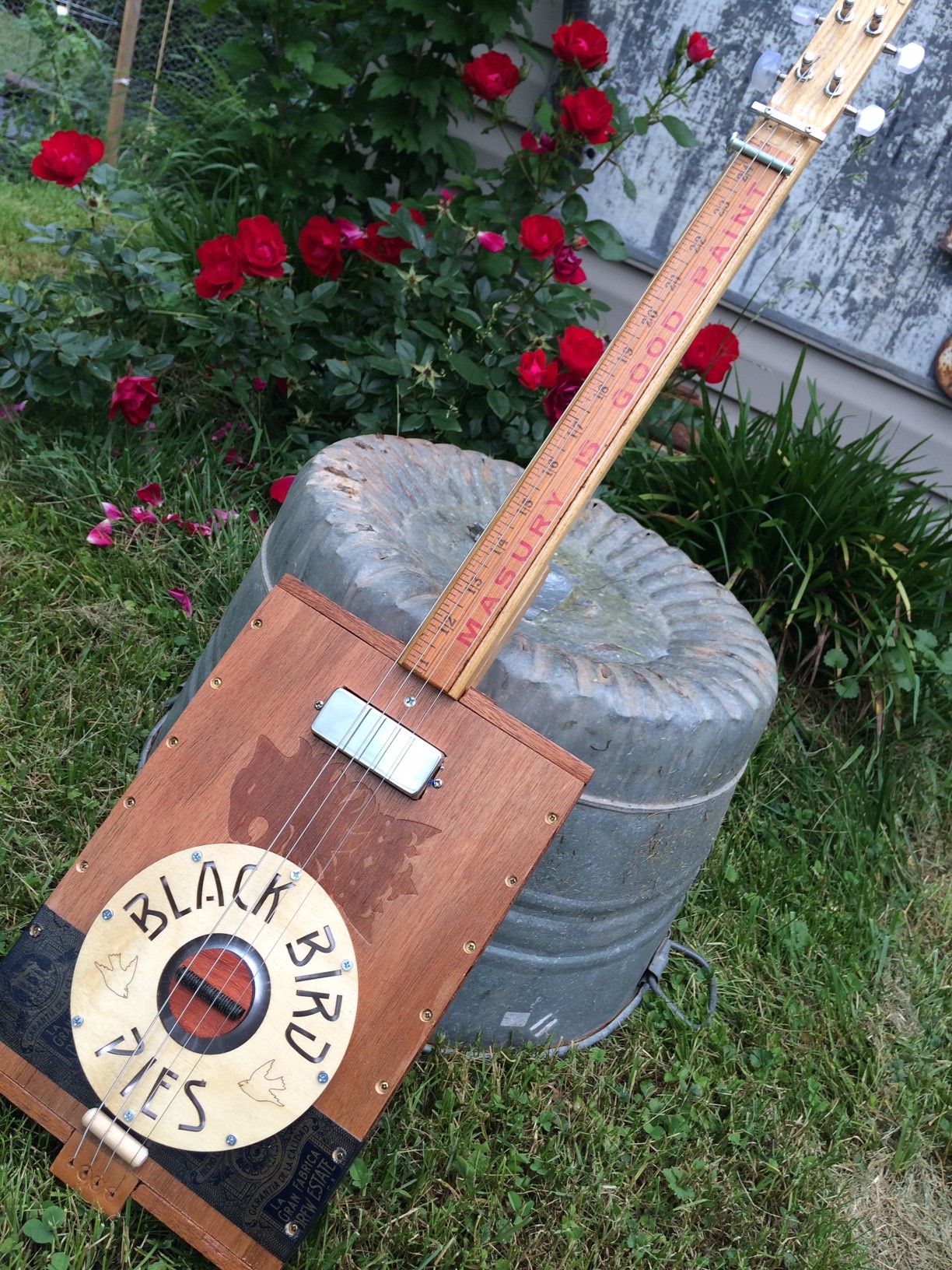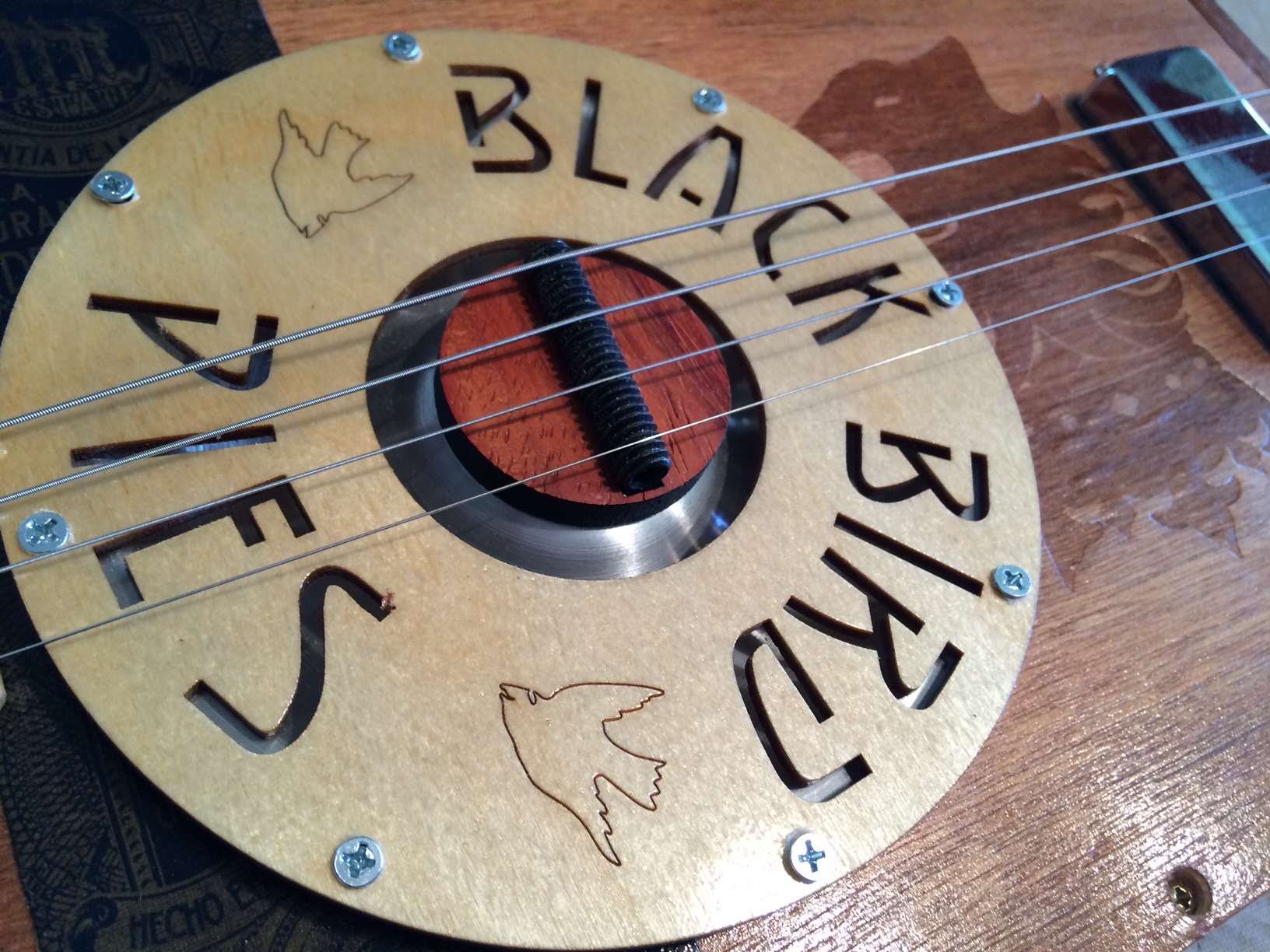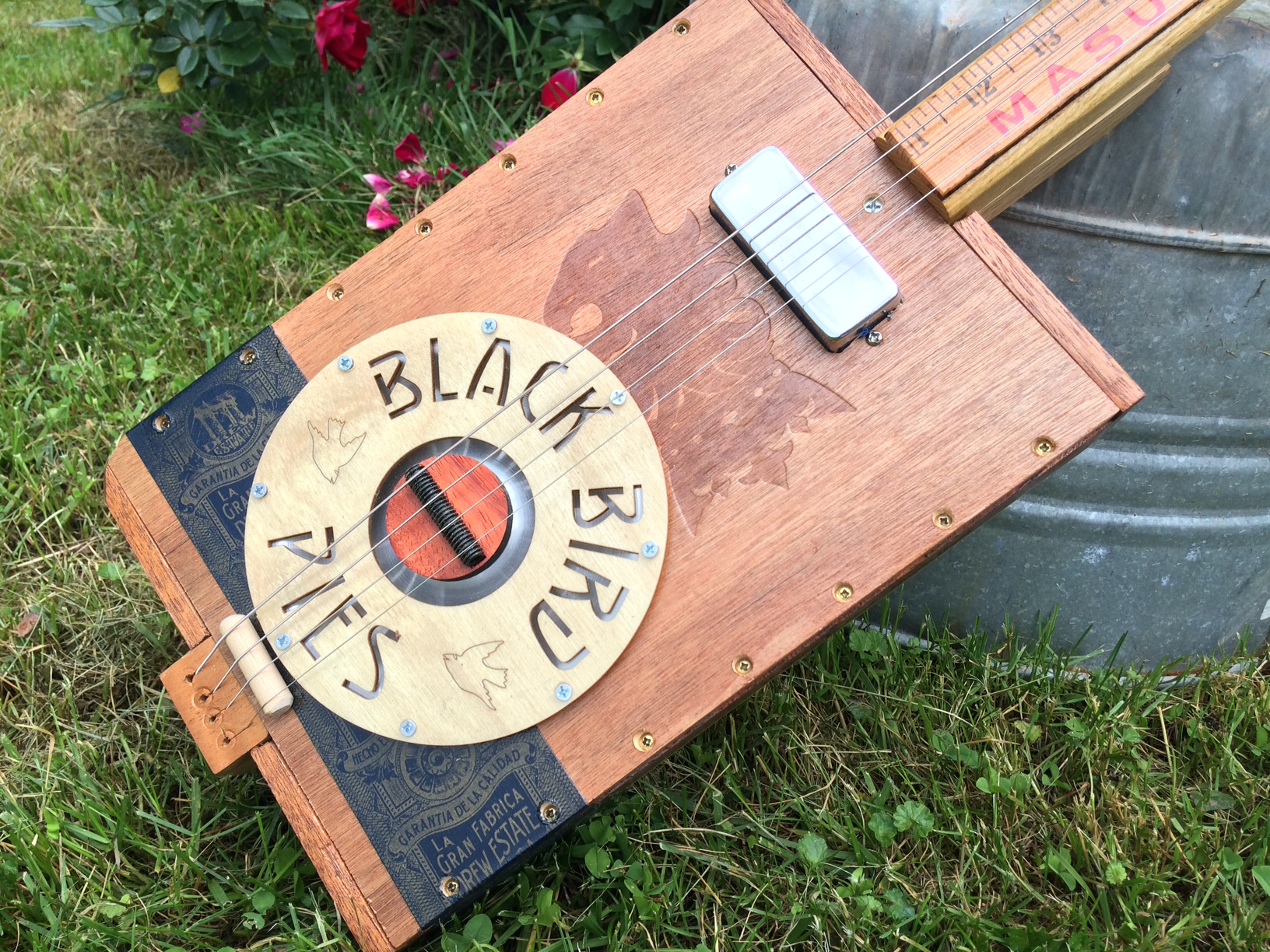 Recent Posts
On a request from a long-time customer, Ben Gitty recently sat down to arrange tablature for the bel …

Recently, Gitty customer Vince Wesley sent us a couple of pictures of recent builds, and one of them …

I've heard it said: "A cigar box guitar is never going to sound like a Martin or a Gibson... but the …