In this post, you'll see episode #123 of the Gitty Gang Show: the Valentine's Day Jam Session. For this show, the Gang hit the stage and took turns leading performances of songs ranging from an Irish jig to a cowboy song to a classic rock n' roll tune.
The Gitty Gang Show goes live every Friday afternoon at 2 PM (US Eastern). It's a grab-bag variety show full of cigar box guitars and other homemade instruments, songs, how-to's, stories, jokes, and more.
In addition to the Gang's Valentine's Day jam, they featured videos from Gitty Gangsters Vern and Poorness Studios. Plus, during the show, Ben announces the winners of last week's songbook giveaway. Then, he reveals what songbooks will be given to three lucky Gitty Gangsters in the audience for this episode.
Watch episode #123 below.
Also, make sure to scroll down further to see timestamps that allow you to find your favorite show segments.
Video
Timestamps
5:52 We love seeing from Gitty Gangster Vern. In this video, he shares a true artist collaboration. Vern's daughter painted the box used to build the guitar. Vern's friend Jimmy made the 3-string guitar seen in this segment, and Vern played it. What a treat!
8:28 Ben announces the winners of last week's songbook giveaway. Three lucky winners each won a songbook from Gitty's growing line of how-to-play resources.
10:46 Learn how you can win Ben's complete Old-Time and Bluegrass songbook for this week's giveaway.
13:54 With a tip of the hat to longtime Cigar Box Nation member Dave Lynas, Poorness Studios plays a Sister Hazel song titled Change Your Mind on his customized 4-string Mountain Tenor box guitar.
As you'll see in this segment, Poorness installed a C. B. Gitty Deltabucker electric pickup in his guitar, yet he plays the song unplugged.
And the guitar sounds terrific!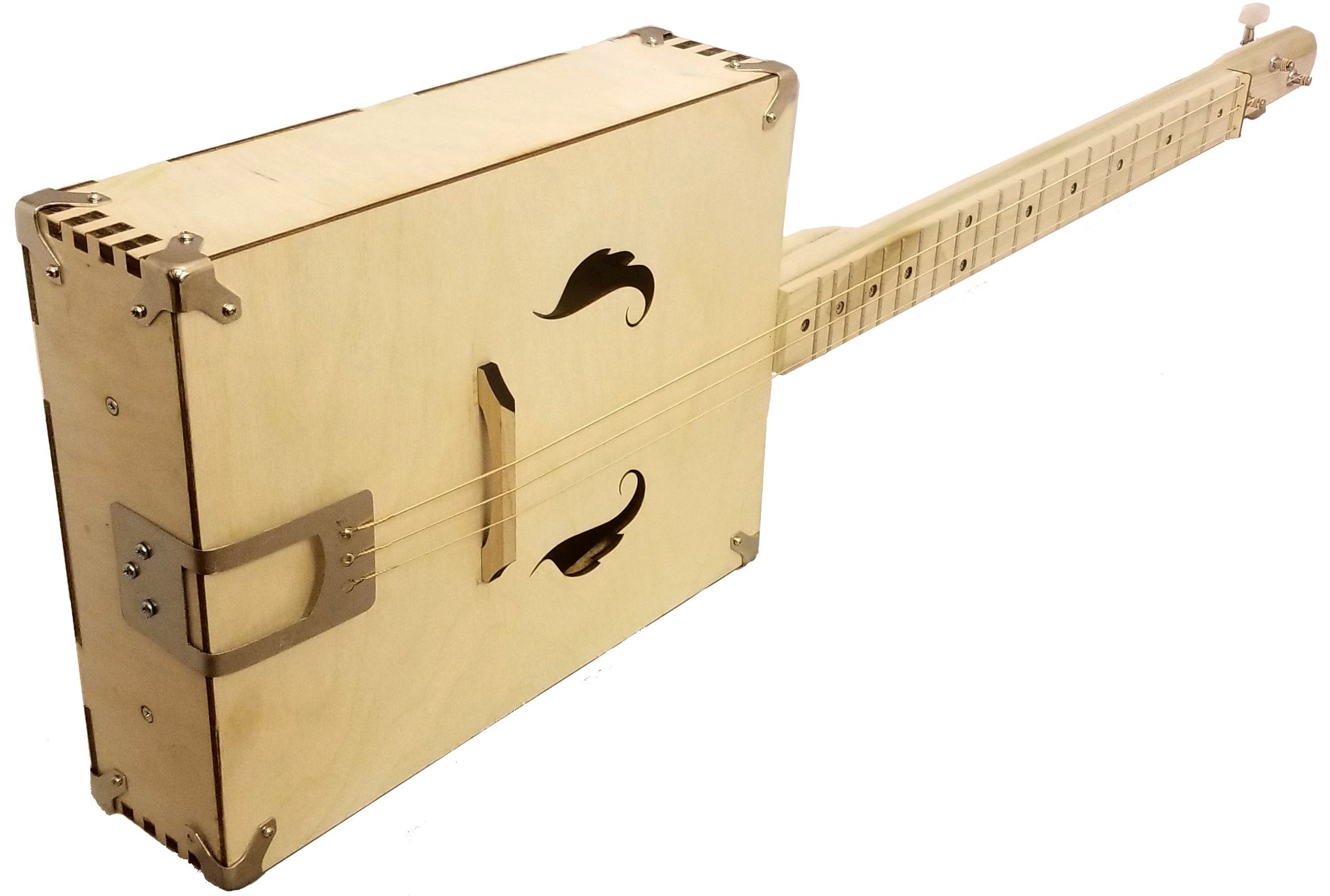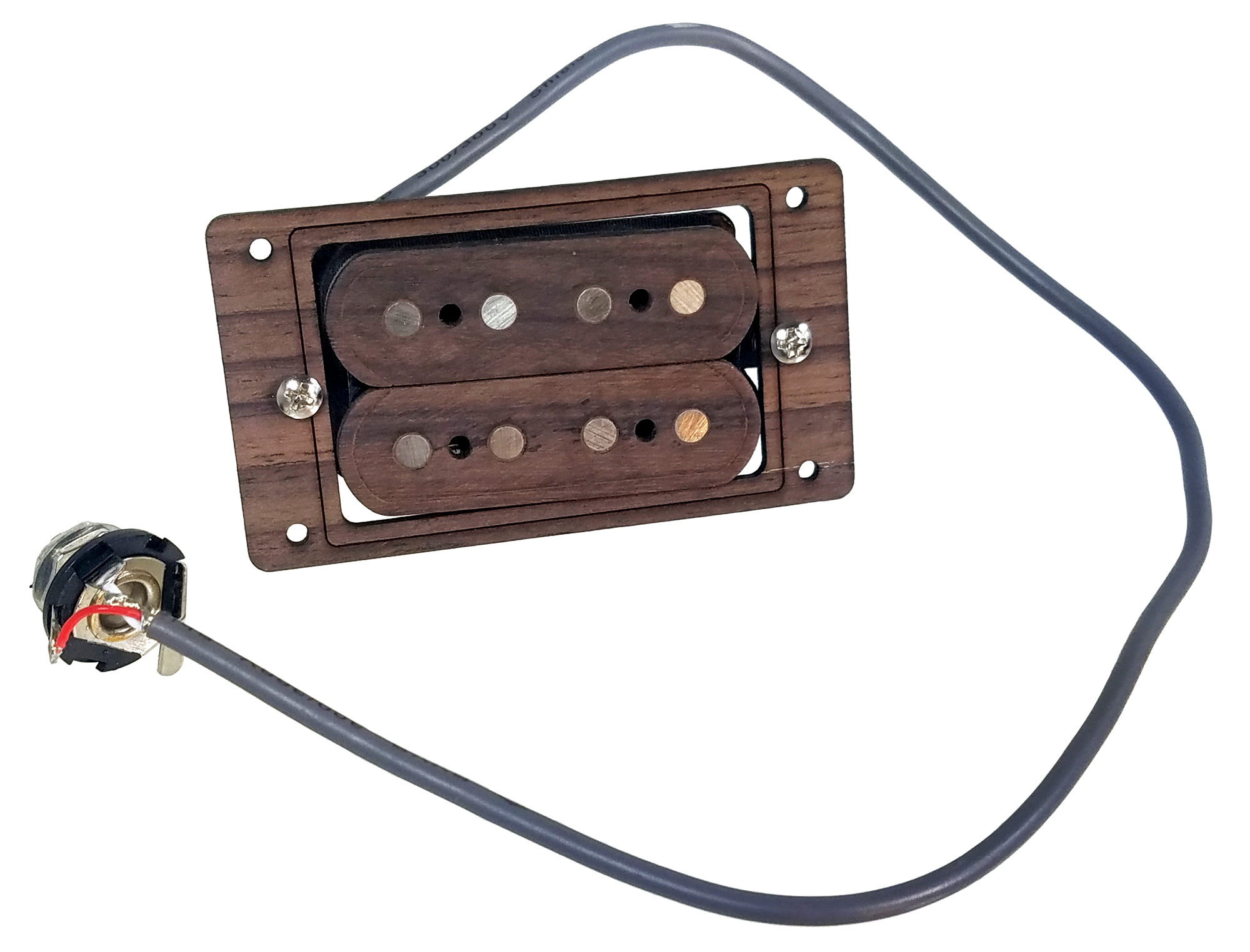 20:24 Get your feet stompin' as Ben plays Connaughtman's Rambles on his cigar box fiddle.
22:31 Ben answers an audience question asking about his approach to learning how to play the fiddle.
26:01 Take a gander at Ben's self-authored Celtic Love Songs songbook.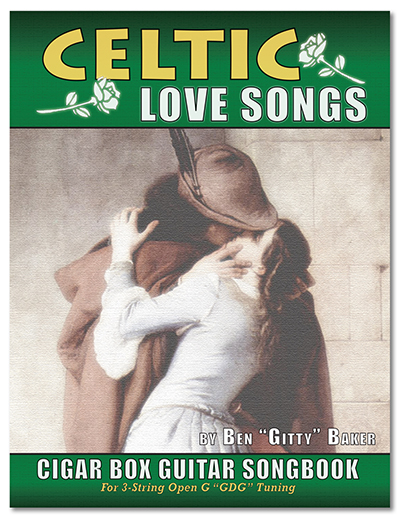 27:00 Nick jumps onstage to lead an acapella version of Mary Mack.
29:23 Ben leads a moving performance of Wild Mountain Thyme.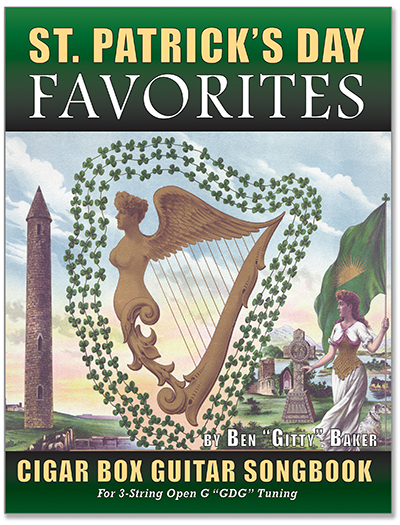 33:58 Check out this performance of Stand By Me led by Gitty Gangster Dan.
38:12 Nick uses his powerful pipes to lead on this performance of Seger's Against The Wind.
43:25 Hear the good ol' cowboy song Red River Valley led by Ben.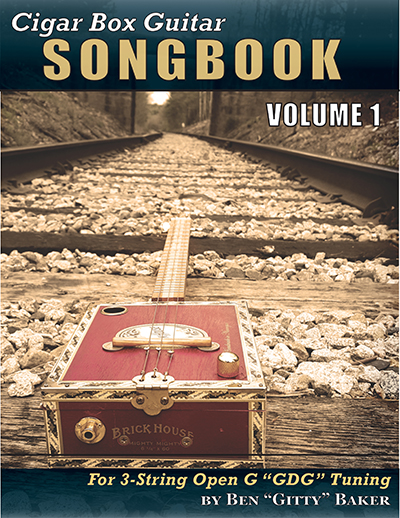 48:38 Dan jumps back in front to take the Gang through Green Grow The Rashes, O.
53:50 Is that Chris Stapleton you hear in this segment? Well, it ain't. That's Nick taking the lead on this version of Tennessee Whiskey.
1:00:10 An audience member requests a gospel song, so Ben obliges with Take My Hand, Precious Lord.
Recent Posts
On a request from a long-time customer, Ben Gitty recently sat down to arrange tablature for the bel …

Recently, Gitty customer Vince Wesley sent us a couple of pictures of recent builds, and one of them …

I've heard it said: "A cigar box guitar is never going to sound like a Martin or a Gibson... but the …