Shane Speal just posted photos of his latest C. B. Gitty kit project, a retro-inspired Gittylele Concert Uke. The ukulele is part of his "Retro Trifecta" of Gitty Kits, which also includes the G-Bass and Tin Pan Alley resonator guitar.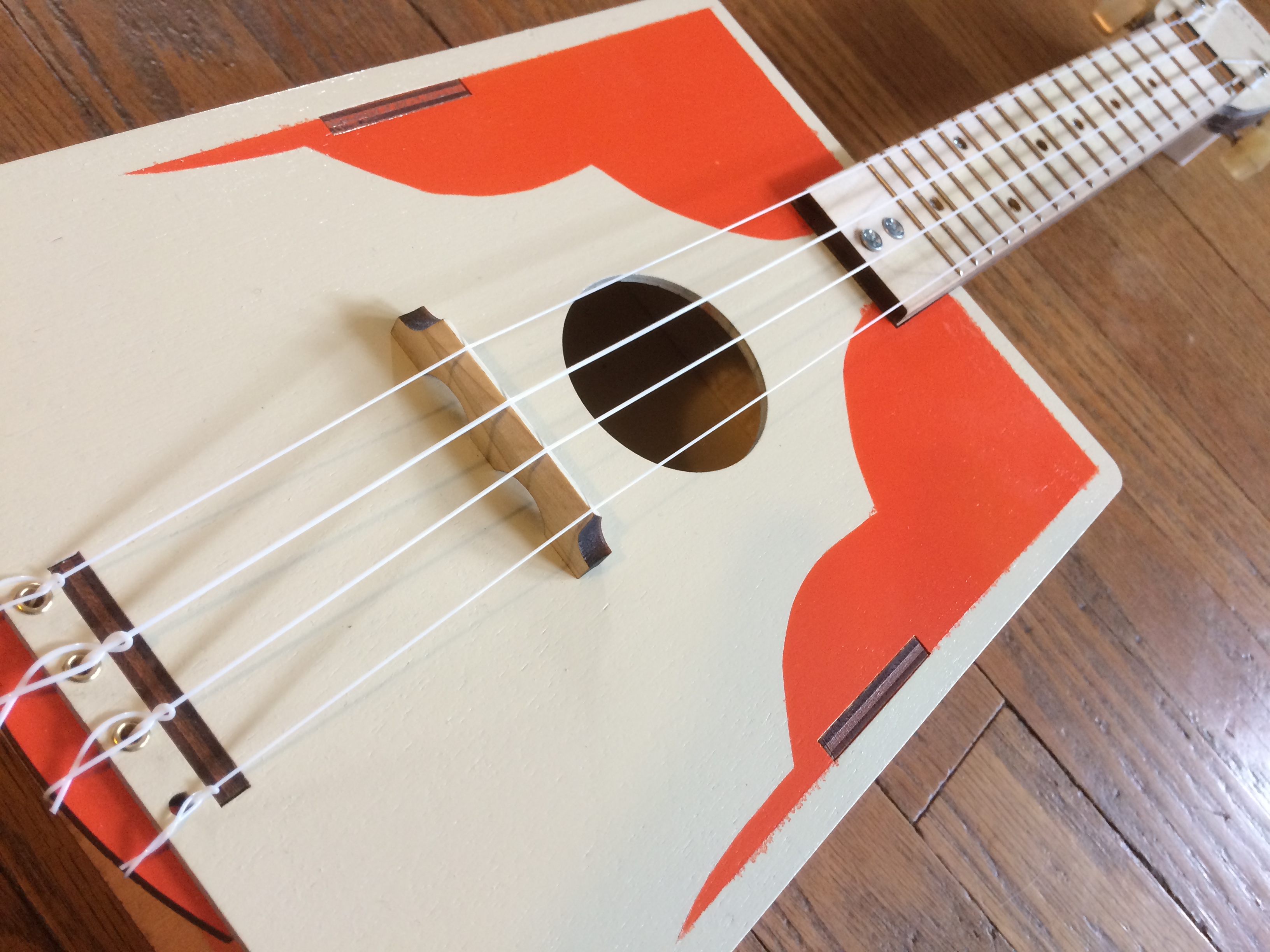 The Gittylele Concert is the 15" full concert scale version of our popular ukulele kit. Speal first painted the soundboard in the same off-white color as used on the other two kits. He then chose a retro orange color for the second tone. Masking tape and Exacto knives were used to achieve the look.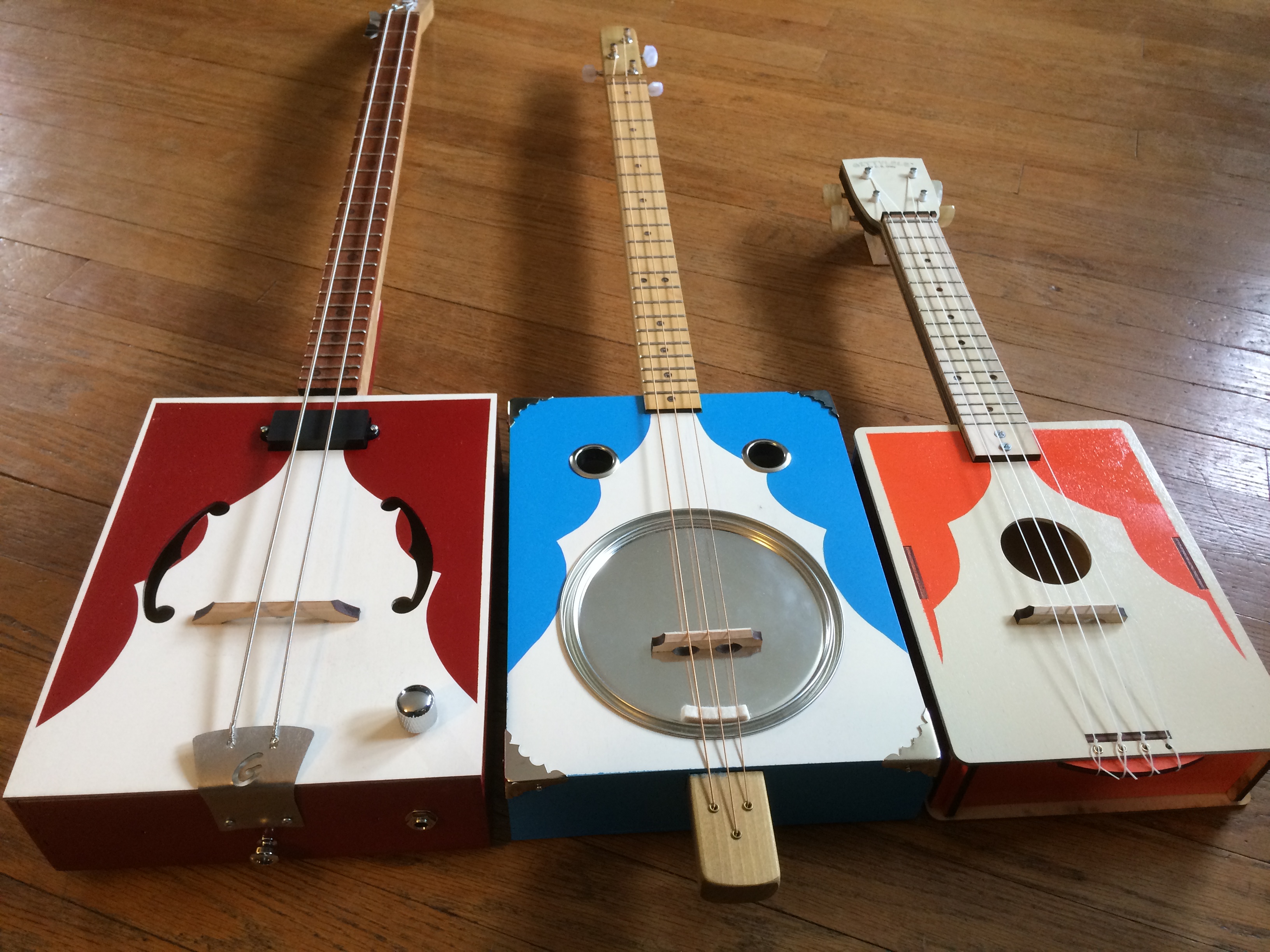 All three were painted with simple Rustoleum spray paint and were based on the paint scheme of a 1950's Stella Sundale acoustic guitar in his collection.
In the 1950's, the Stella Guitar Company (owned by Harmony) included a line of specially painted guitars called Sundale. Harmony also released their own brand of specially painted arch-top guitars in the 1950's under the Harmony Catalina brand. Here's just a few photos I've stolen from Google to show the fascinating paint schemes they used. These are great inspiration when making your own guitars today.
Here are photos of just a few we found on Google Images.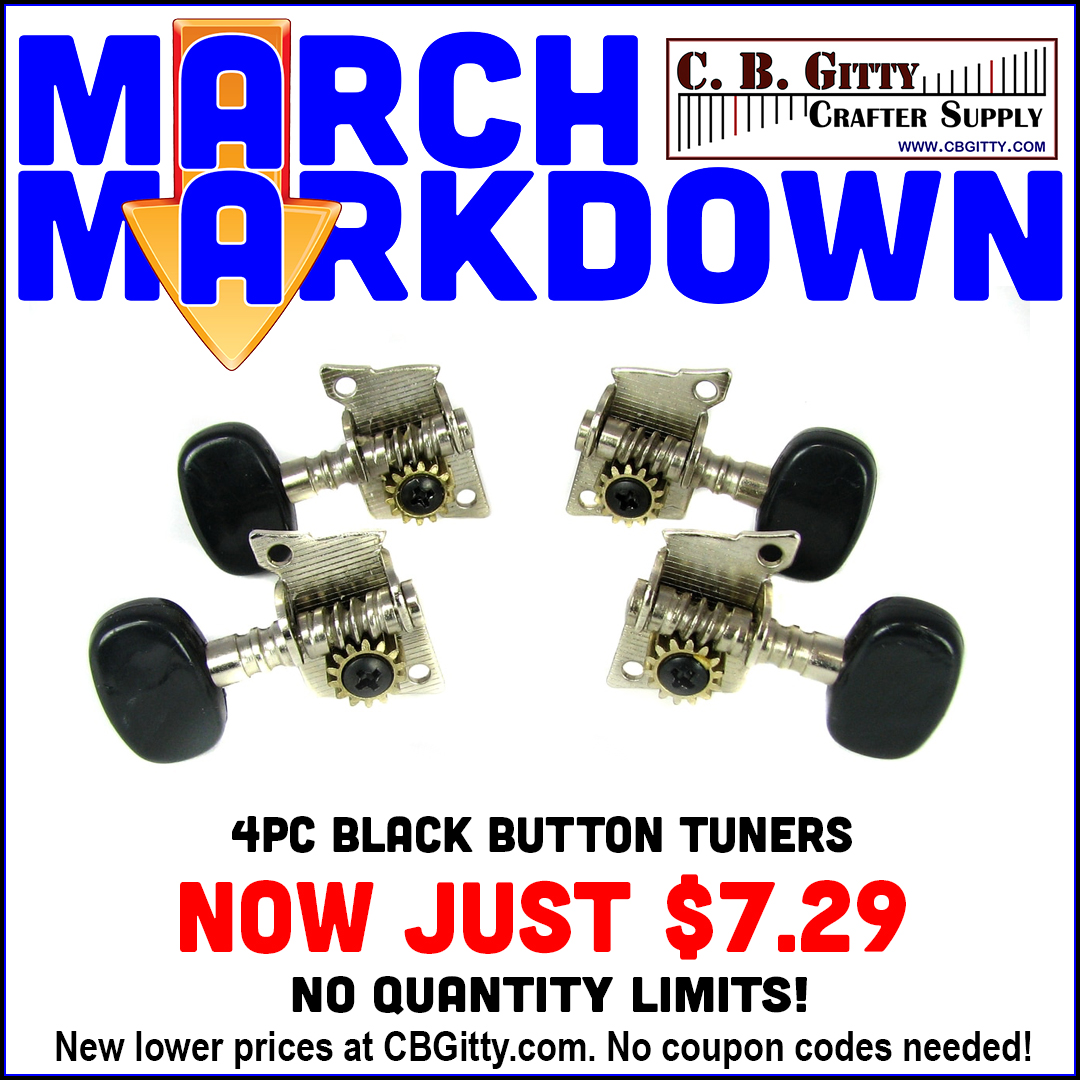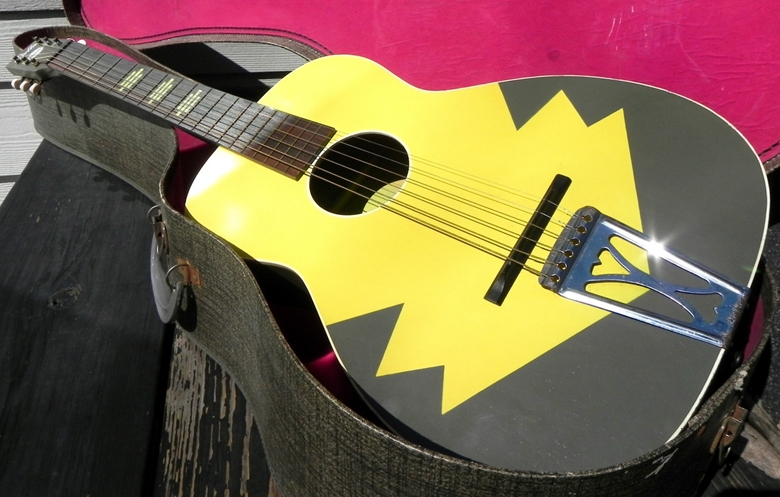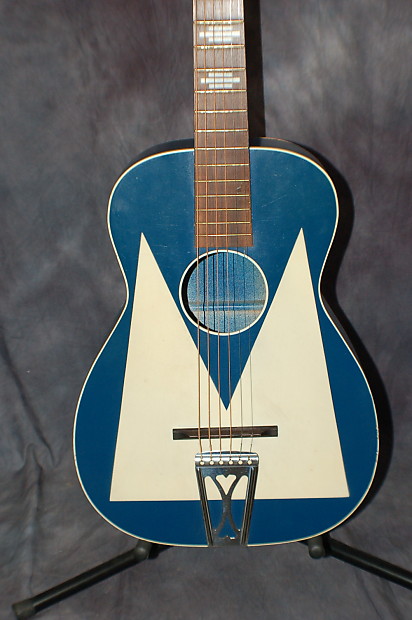 Recent Posts
Reduced feedback. Deeper bass response. And no more "quack!"I was complaining about certain tonal pr …

Have you wondered, what kind of music can be played on a cigar box guitar? You may be surprised by t …

A Step-by-Step Guide On How To Make a Straight Cigar Box Guitar Headstock With Tools You Already Own …