In this post, you'll learn how to make a simple and effective cigar box guitar headstock.
Now, you're likely here because you want to make a headstock at the top of your cigar box guitar neck.
Perhaps you don't have a workshop full of tools or feel like you don't have the woodworking experience to craft a headstock.
Well, you can forget all that, because making a headstock is a simple process and requires only a few tools; you don't even need any woodworking skills.
Really, the most challenging aspects of this project are that you pay attention to detail and, if using hand tools instead of power tools, that you put in a little elbow grease.
Other than that, you can craft a simple and effective cigar box guitar headstock in a short amount of time.
Here are the tools and materials you'll need for this project.
Tools & Materials
Tools
Saw (we used a coping saw for the instructional images included here)
Clamps
Straightedge (a ruler will do)
Pencil
Wood file/rasp
Sandpaper (coarse to fine grits)
Materials
Hardwood board, at least 34-inches long, ¾-inch tall, and 1 ½-inch wide (1-inch x 2-inch nominal dimensions.)
Metric equivalents: 863.6-mm long, 19-mm tall, and 38.1-mm wide.
A note on wood choices
Hardwood, such as maple, oak, and poplar, are excellent choices for cigar box guitar necks.
Softwoods such as pine generally don't have the strength to stand up to the tension of 3 or more cigar box guitar strings.
So while there are exceptions to that can be made here, we urge you to choose hardwood for your neck.
Yes, hardwood is more difficult to cut, sand, etc. than is softwood, and so can require more effort with which to build.
However, we want you to be satisfied with your cigar box guitar, and avoiding pitfalls such as choosing a wood that's too soft is one of them.
No Rules
Also worthy of note, our instructions are for a simple, recessed, or straight headstock.
There are, in fact, several ways to craft various headstocks, and many of them are terrific choices for different applications.
As with all things related to cigar box guitars, there are "No Rules." As such, the number of options you have to craft something unique and fun is virtually limitless.
But again, in this post are time-tested instructions for a simple and effective cigar box guitar headstock that can be done with few tools and no woodworking skills.
Steps
Step 1: Measure & Mark the Headstock
Mark your headstock for the tuner cut-out.
The cut-out should be 4 ½-inches long and ¼-inch deep (114.3-mm long and 6.35-mm deep.)
Be sure you mark your lines are straight and square.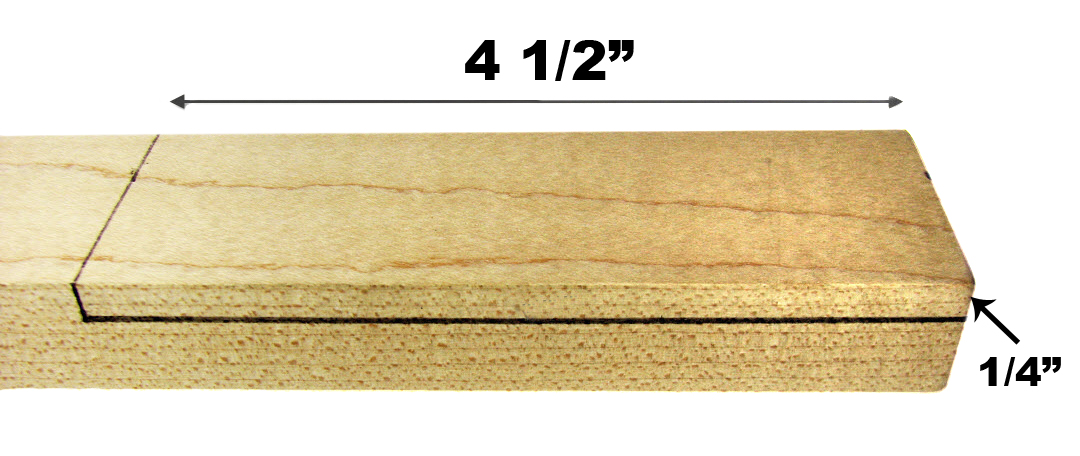 Step 2: Cut Out the Recess
Using a hand or power saw, cut the tuner recess cut-out according to the lines you've drawn.
Try to make this as smooth and even as possible, to reduce the amount of filing and sanding you'll have to do later.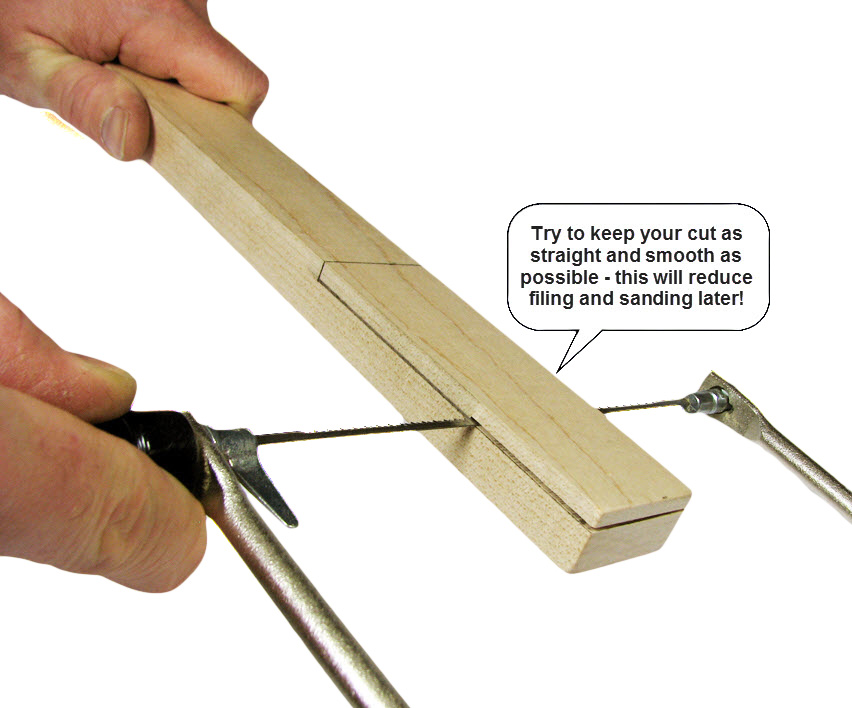 Step 3: File & Sand
You can do the fine sanding of the tuner cut-out now, or wait until just before you install the tuners, whichever you prefer.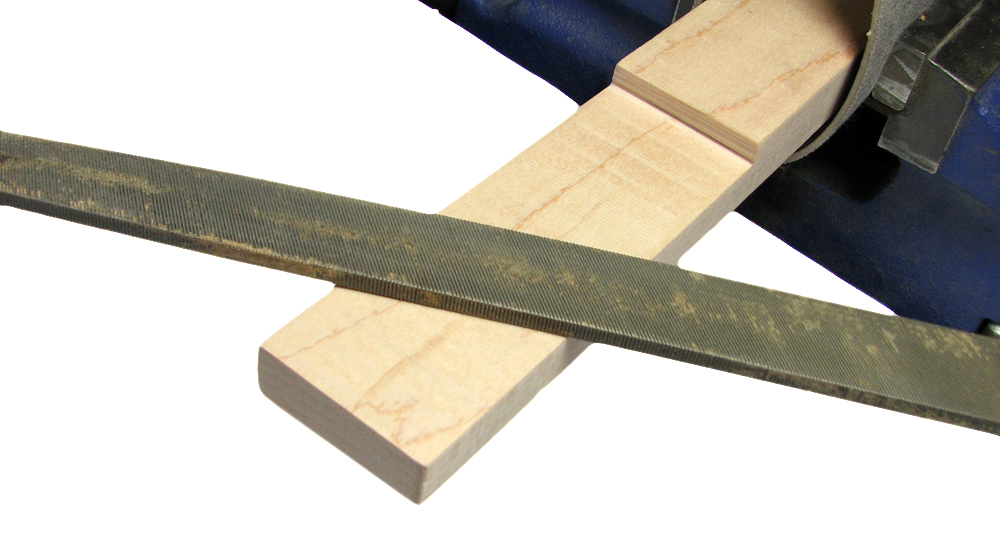 Pictured below is a finished headstock.
If you look closely enough, you can still see some cut-lines leftover from the saw.
You are free to leave your headstock as rough as want or to file and sand it to perfection; the choice is yours.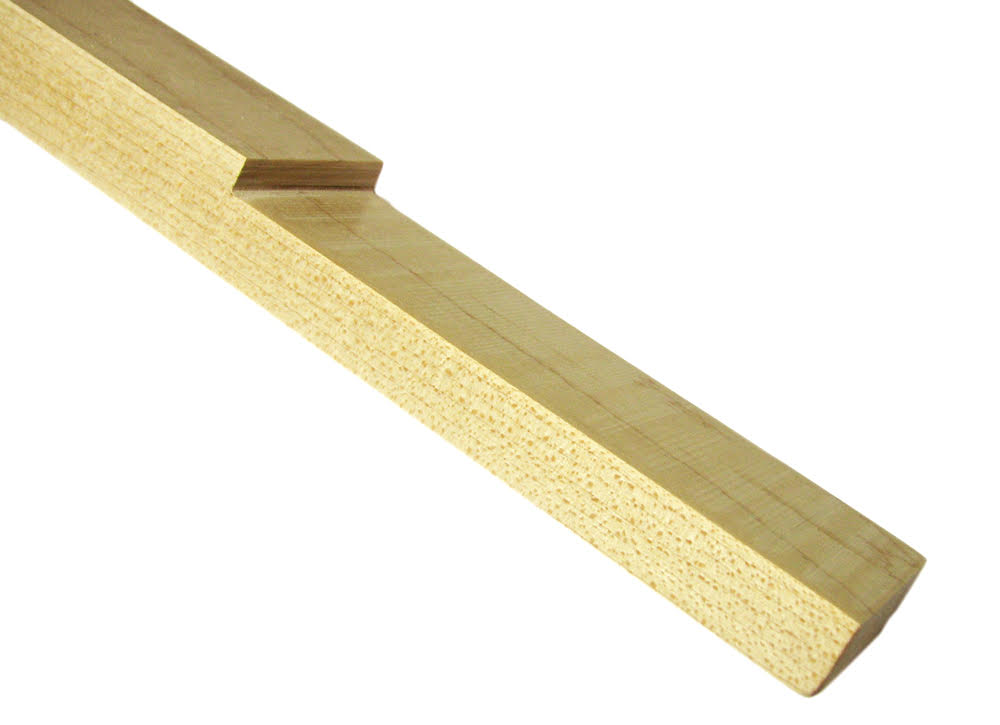 Step 4: Drill Tuner Holes...
After cutting and finishing your headstock, the next step you can take is to drill holes for your cigar box guitar tuners.
While you can take your CBG build in another direction at this time, drilling tuner holes is a good choice.
For that, we have another quick and easy tutorial taken from our popular CBG kit-building instructions.
Click here to access those instructions.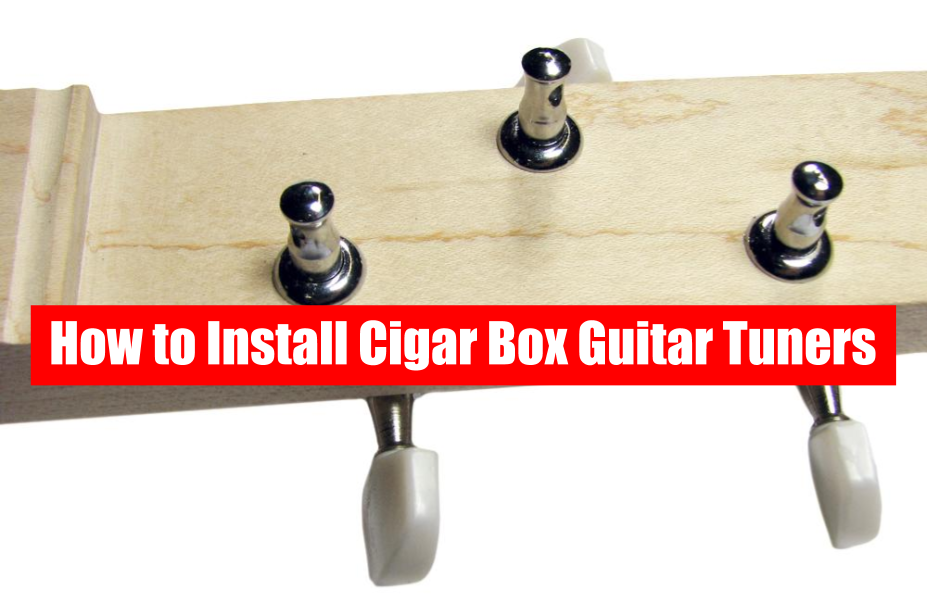 Conclusion
Making your cigar box guitar headstock may seem like a daunting task.
But with this quick and painless tutorial, you'll have a simple and effective headstock crafted in no time.
When you're ready to buy cigar box guitar tuners/machine heads, we've got you covered.
Click here to see our most popular cigar box guitar tuners on CBGitty.com.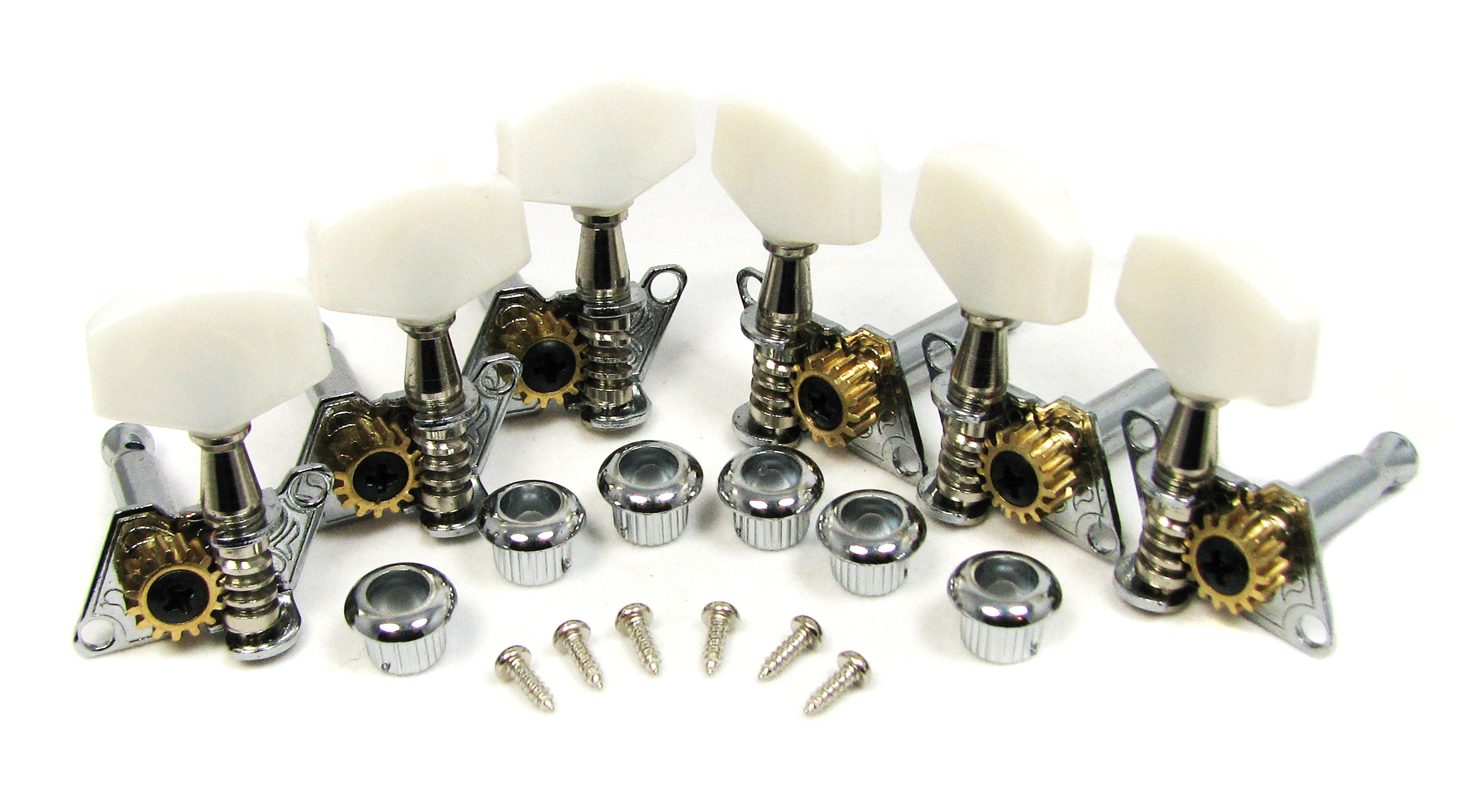 Building cigar box guitars is an incredibly rewarding experience.
With your headstock crafted, you're well on your way to finishing your build.
Congratulations!
More Tutorials
Learn more about building cigar box guitars with the How to Install Cigar Box Guitar Tuners post linked above.
Plus, learn how to notch a cigar box to fit a neck for a neck-through design.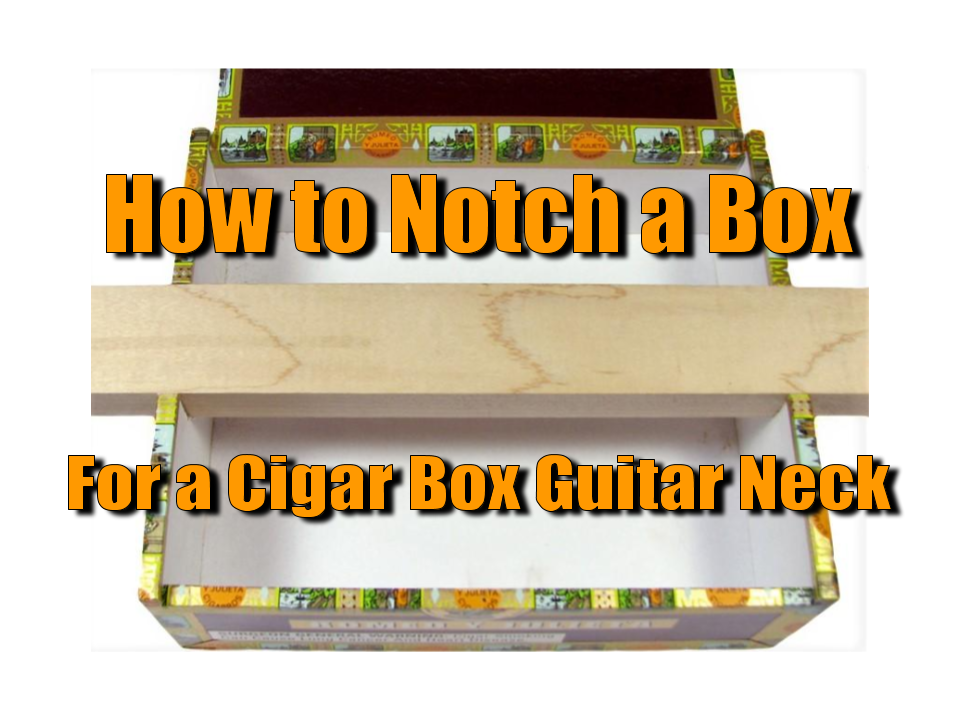 Recent Posts
On a request from a long-time customer, Ben Gitty recently sat down to arrange tablature for the bel …

Recently, Gitty customer Vince Wesley sent us a couple of pictures of recent builds, and one of them …

I've heard it said: "A cigar box guitar is never going to sound like a Martin or a Gibson... but the …