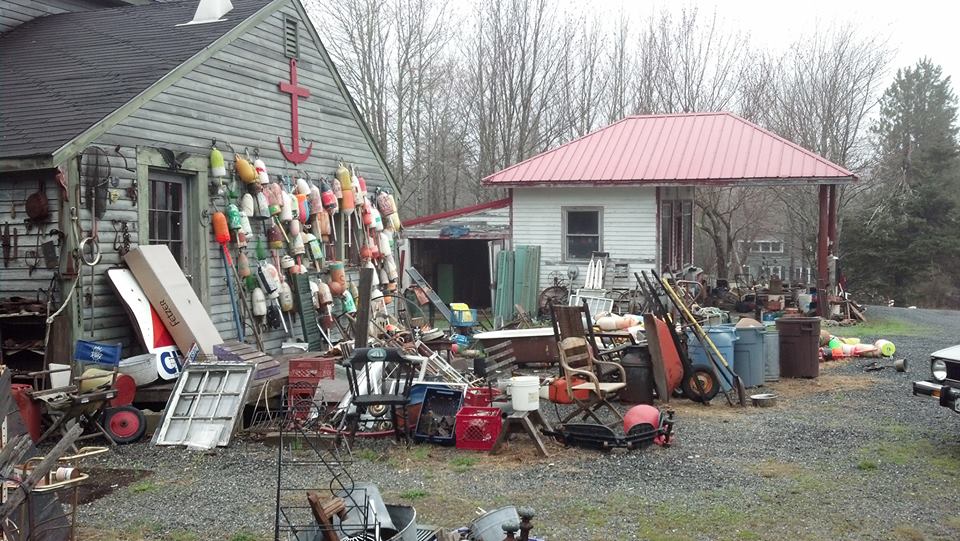 I love junk. Not for its own sake, really, or out of any desire to accumulate it myself. I love junk because of its potential – the story of what it was, and the unwritten story of what it could be.
There's just something special about taking a pile of junk and turning it into a work of art, which also happens to be a playable musical instrument.
Gone Junkin'
So, back to junk. This past weekend, I was staying up in Bar Harbor, Maine as part of a yearly Mother's Day get-together my wife's uncle hosts.
On Saturday, my wife and I got my brother-in-law to watch our son, and we went out to run some errands and do some antiquing.
We hit a "real" antique store first, and let me tell you, the picking was slim. They knew what their stuff was worth, and they wanted every dollar.
When I suggested to the gal behind the counter that we might need to do some dickering, I got a hard look over the half-glasses and was informed that there was no bargaining on anything priced under $100.
So it was a few small antique medicine bottles, a fruit cake tin full of buttons, and out the door.
Look Off The Beaten Path
We had just got back on Mount Desert Island (the home of Acadia National Park and the lovely seaside town of Bar Harbor) when I decided to try going the back way to the hotel.
It wasn't a few miles down the road when we went by a place that got my junkin' blood a-fizzing.
There was rust. There were piles of junk. There were old unpainted outbuildings. There was an old bearded guy in a captain's hat sitting in a rocking chair on the porch of the most prominent building.
And above it all, there was a sign making it clear that everything was for sale. This was the sort of place I'd been wanting to find for years.
I bought oil cans, and tobacco tins, and old enamelware pots, and old bottles, a rusty pot lid, and a whole slew of other stuff.
The next day we went back and picked some more. A great collection of wares, and a lot still there to get – you can bet I'll be going back there before too much more rust has a chance to sprout.
Don't Be Afraid Of Rust
When you've built your hobby (or career) around turning old stuff into new stuff, you have to keep your eyes open. Don't be afraid of rust, grease, and grime… or crusty old guys in sailor hats.
You have to remember that folks who have been junkin' and pickin' for a long time have seen a lot of stuff, and they have seen a lot of people coming at them wanting something for nothing.
Do Your Research
If you are looking to buy things to turn around and sell it for a profit, you need to do your research and know your stuff.
If you are looking to purchase items purely for repurposing into instruments or art, you have more leeway. You can often buy stuff that is in rough condition because you're likely going to be ruining any collectible value it may have when you repurpose it anyway.
You never know the deals you might find.
Take Your Time
Staring down a huge collection of antiques and junk can be daunting. Training your eye and your brain to see the things that you can use takes some time and practice.
My recommendation is to start small, with the more inexpensive stuff. Don't be afraid to ask about prices on the bigger and fancier stuff, but at the get-go keep your buying focused on smaller and rougher pieces.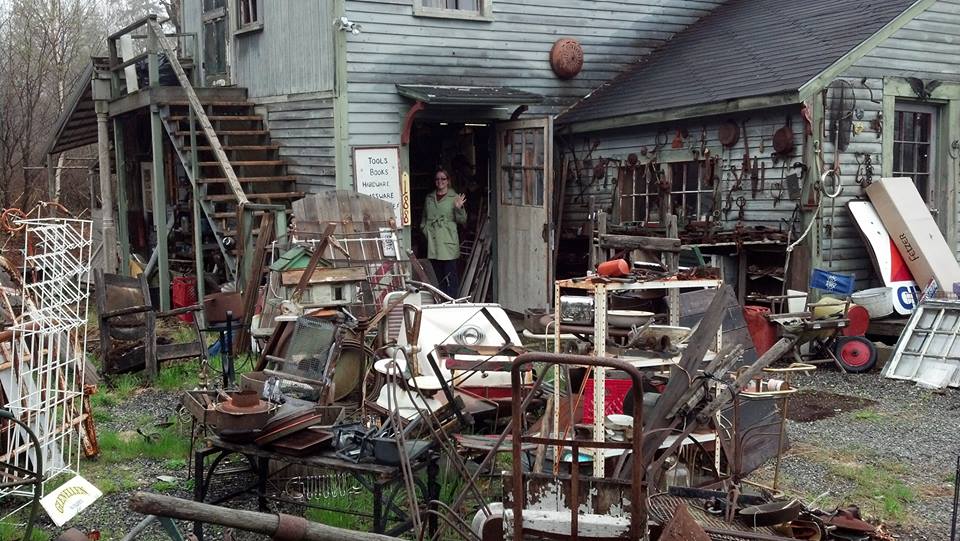 Don't Get Carried Away
The other advice I'd give is… don't get too carried away.
It's a lot easier to buy stuff and pile it up in the garage than it is to actually make use of it on an instrument or other custom build.
While it is always nice to have a stockpile you can go to and pull that perfect part out of, when starting out I'd say it's better to be more focused – buy items you know you can make fairly quick use of.
Have Fun
The most important piece of advice is to try to have fun with it. If you get too caught up in the dollars and cents of junkin', you aren't as likely to have a good time.
Sometimes you'll win, sometimes you'll lose a little, but if you're having a good time with it, and turning old "junk" into cool new creations, you're already ahead of the game.
Recent Posts
On a request from a long-time customer, Ben Gitty recently sat down to arrange tablature for the bel …

Recently, Gitty customer Vince Wesley sent us a couple of pictures of recent builds, and one of them …

I've heard it said: "A cigar box guitar is never going to sound like a Martin or a Gibson... but the …