C. B. Gitty presents the Fireworks of Savings Sale - SAVE 20% on these Made in America items! Sale is now extended until Monday, July 6, 2020.
No coupon code needed...your savings will show up in your shopping cart.
Scroll down to find out how you can get a free American Sampler Cigar Box Guitar Songbook with any order over $76.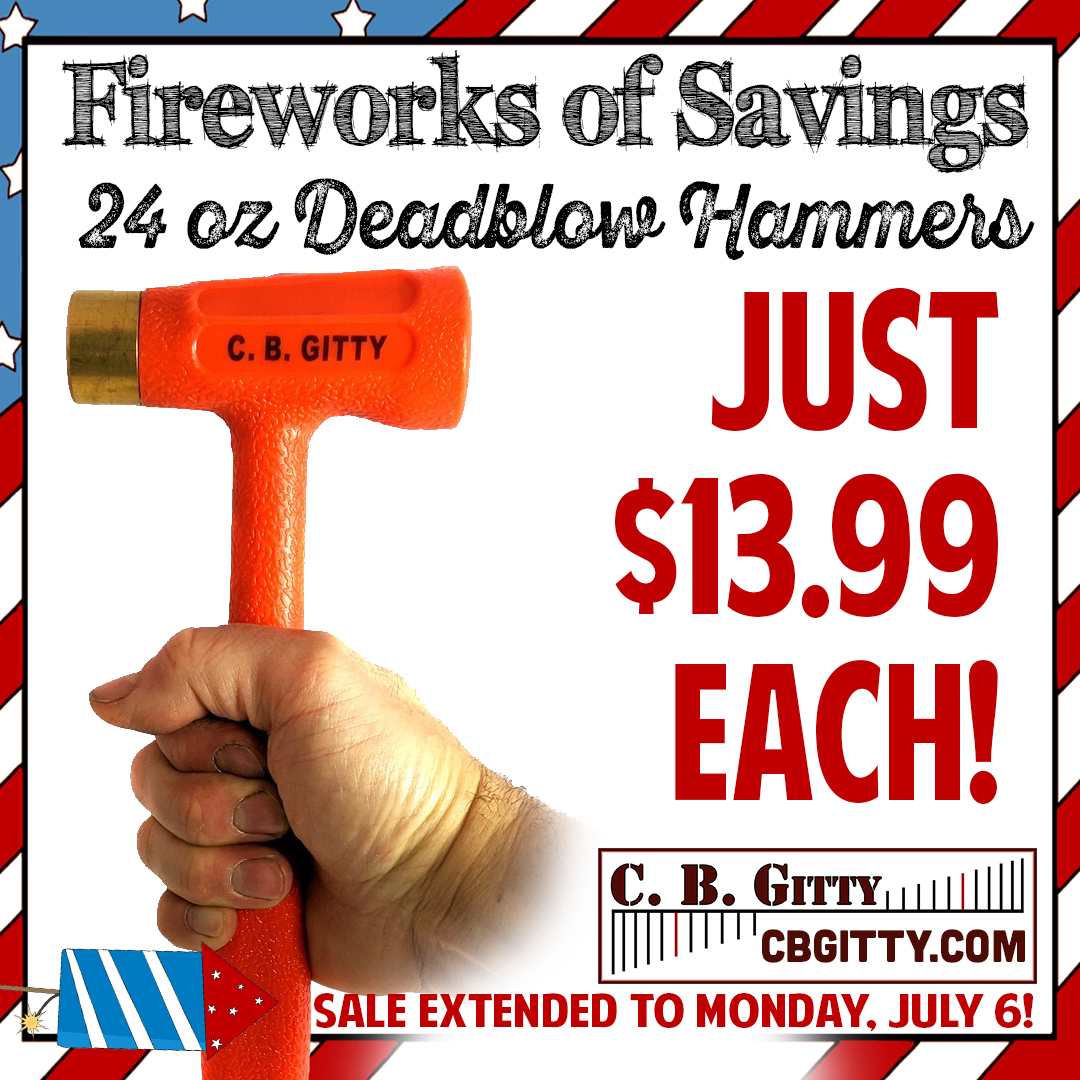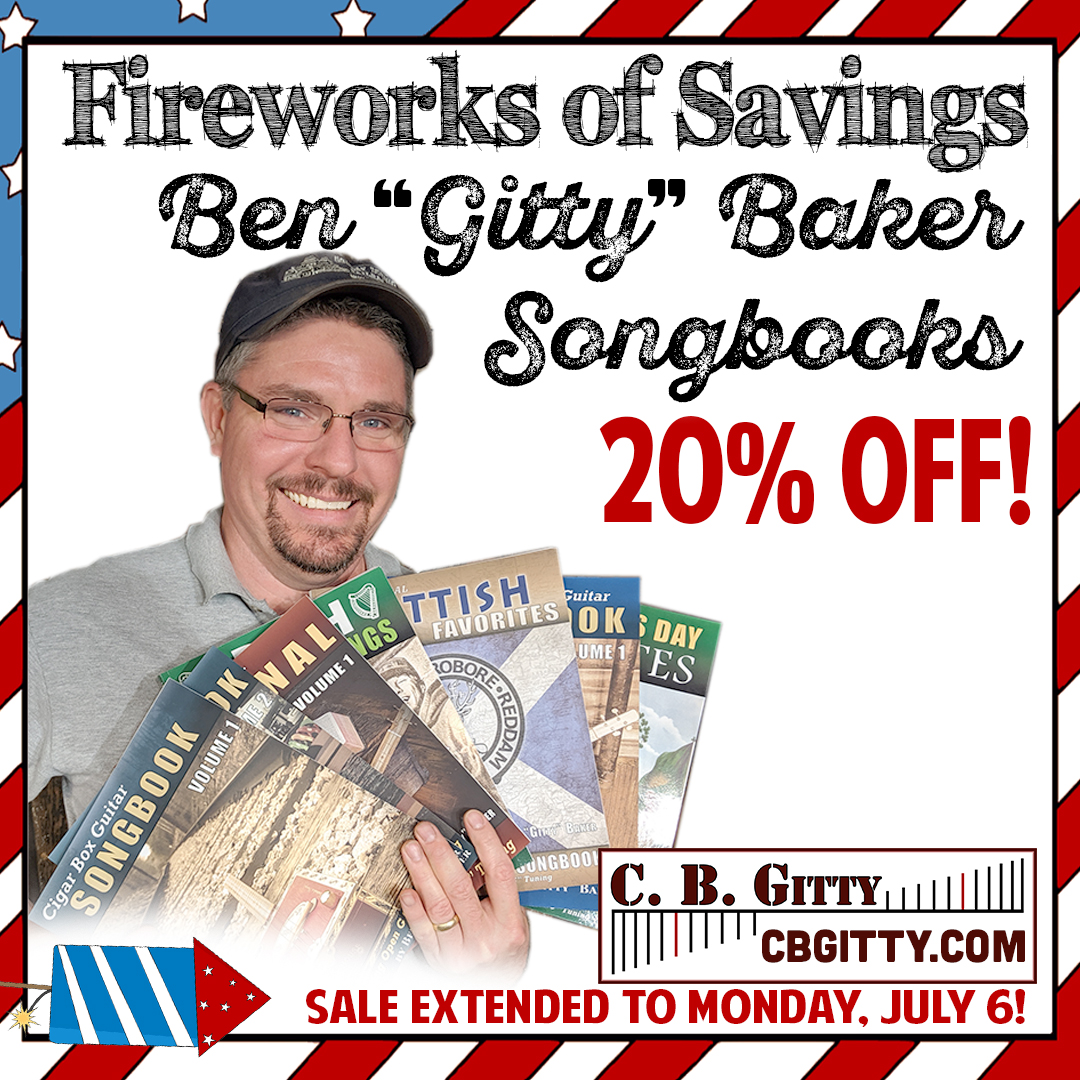 Get a free copy of Ben "Gitty" Baker's songbook, The Americana Sampler when you spend $76 or more (excluding shipping) between July 1-4, 2020. Simply add the Americana Sampler book to your shopping cart. When you check out, it will be discounted to FREE! That's it. This book retails for $11.99!
The Americana Songbook packs 41 songs in 60 pages, all in TAB format for 3-string cigar box guitar. Ben "Gitty" Baker includes patriotic, classic folk, western and blues in a fantastic collection.
Click here to add it to your cart.
Recent Posts
The C. B. Gitty Gold Foil acoustic pickup is one of the most versatile and easiest magnetic picku …

We've been buried in entries for the 2020 Banjo Build-Off! This week, we're going to announce the fi …

Just as A. E. Staley's baking powder worked wondrous transformations in bakers' recipes a century …