A vacant school in a small Pennsylvania town did more than provide shelter to hoboes: it inspired a work of art.
In the handmade musical instrument community, you need not look far for a terrific tale that connects an instrument to history and unforgettable experiences.
Ever since Ben "Gitty" Baker set out to blend American railroad and hobo history with the joyful art of building musical instruments, we've received numerous community stories here at C. B. Gitty Crafter Supply recounting lives that have passed over the American rails.
Following is one such story accompanied by a personal note from our friend Chuck K.
Read on to see why the Hobo Fiddle movement has meant so much to so many in the handmade musical instrument community, and to read the story of The Bean Hill Hobo Fiddle.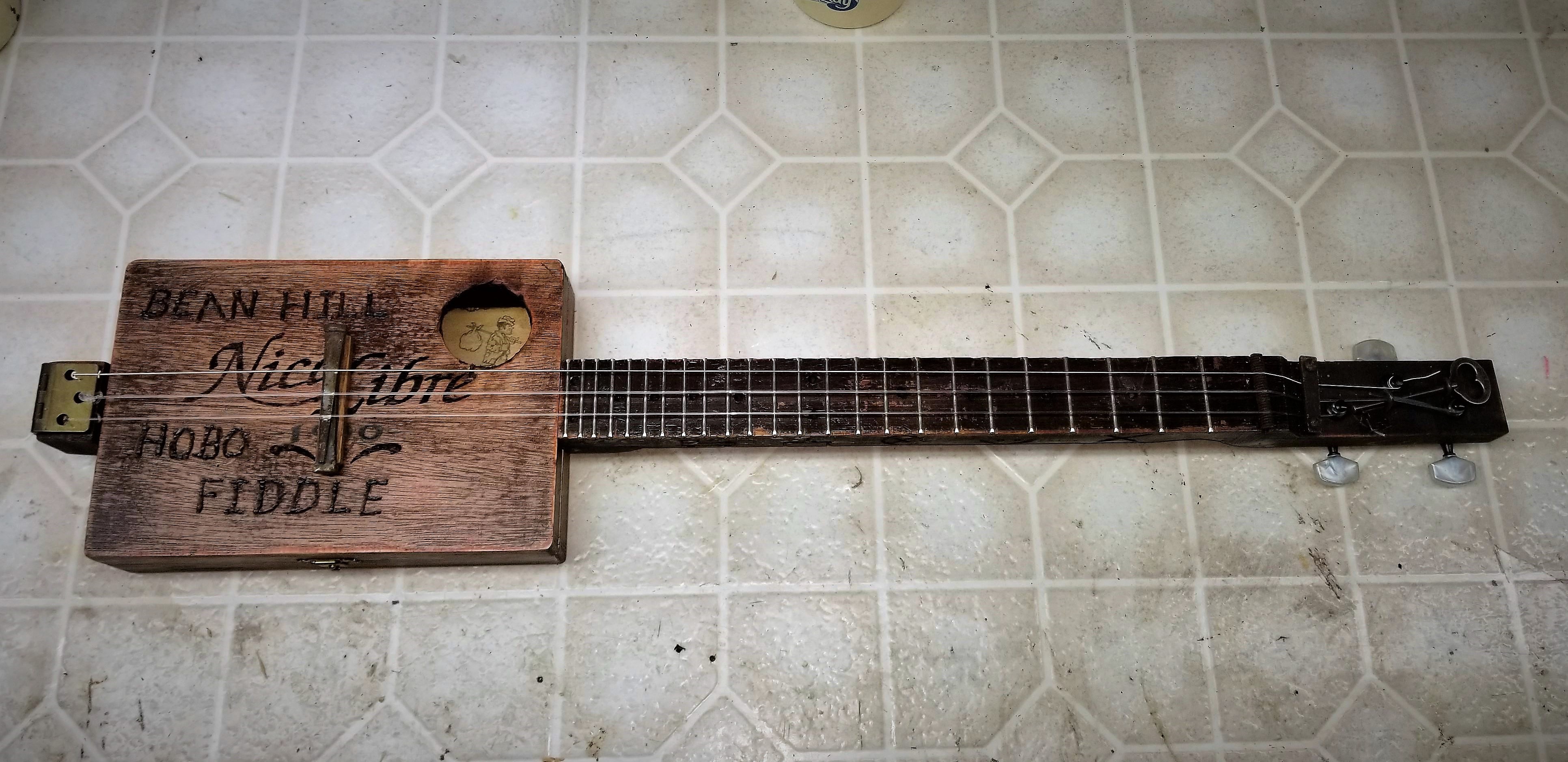 Ben,
You, and the C. B. Gitty gang, have unlocked the deepest memories of my childhood with your book, The Legend of the Hobo Fiddle. Thus, I have been inspired to build a "Bean Hill Hobo Fiddle".
My father was the principal of Bean Hill of which I write about in the story below.
The strings, tuners, frets, fretting mallet, and the above mentioned book were purchased from you this month.
The neck of the fiddle was part of a chalkboard from the 100 plus year old school, the key is from the school, and the string retainer is from the railroad ties of the tracks that run next to Bean Hill.
Although I did not know Professor Byers who built Bean Hill, I did know his wife Rose. (Professor Byers was killed in an automobile accident involving a train near the school in 1920.)
She, in her later years, would travel by train from her home in Ohio to my hometown of Martinsburg, PA to research and write about the early days of the school.
She would sleep in the school and eat many of her meals in our home.
The picture of the school is from its early years.
The building, restored to its early splendor, houses Canary Labs a locally owned international computer software company.
All aspects of the story are true. Thank you for helping to unlock such fond memories of my youth.
- Chuck K.
---
The Bean Hill Hobo Fiddle: A True Story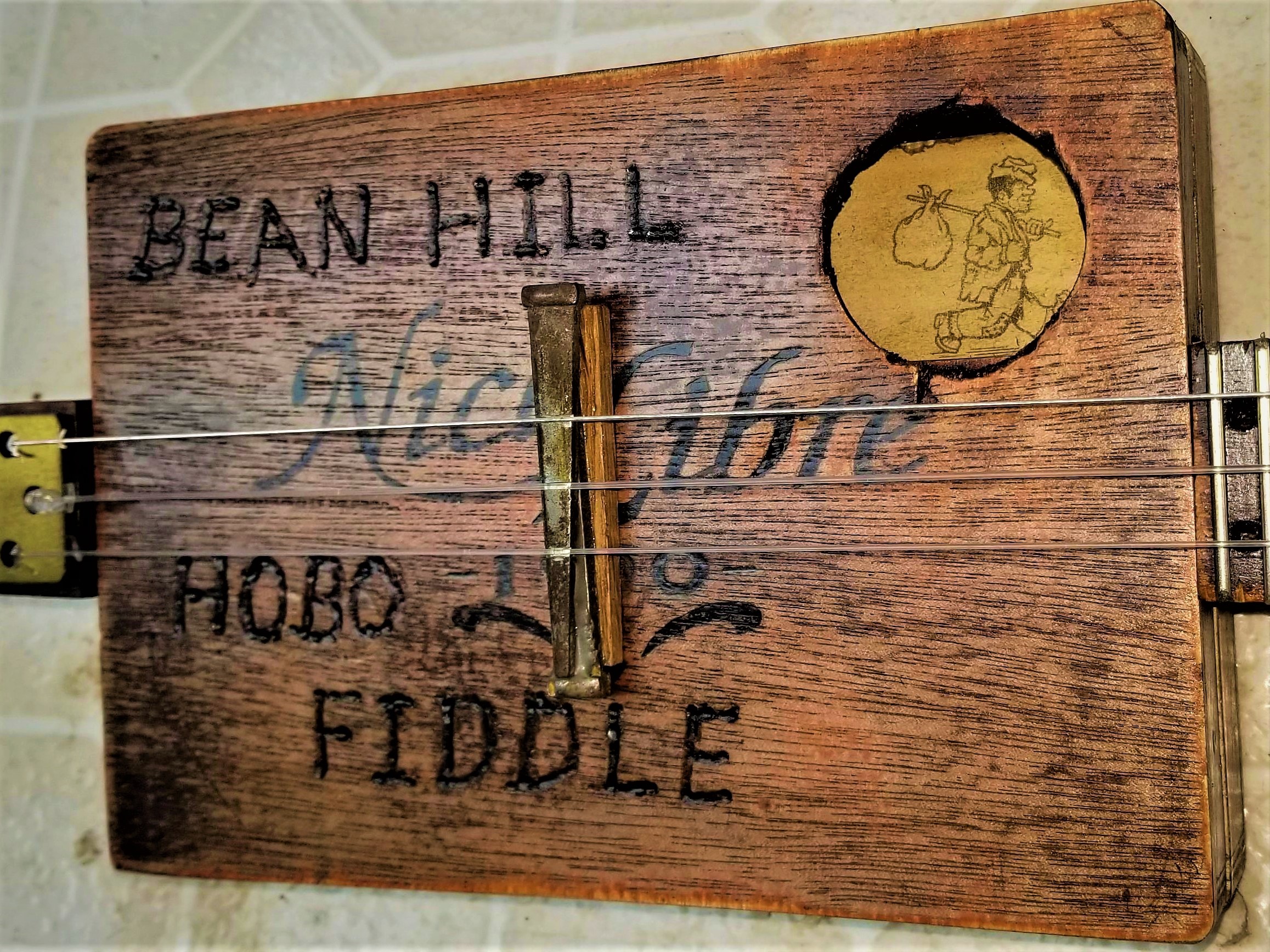 A Bean Hill Hobo Fiddle? Never heard of such a thing!
Well, hobos, yea. They traveled around these here parts of the Cove back in the early 1900's.
Last I seen one was in the early 50's. That was mostly odd. Surely he was one of the last.
Hobos traveled around the country hoppin' trains lookin' for work, goin' from town to town, job to job -- a little crusty lookin' 'cause they slept wherever they could, mostly near the tracks.
Heard that when there was a group of them sleepin' in a spot that they called it their "Jungle."
Never had much, only cloths on their back, a pot, and a few small items tied into a bundle.
Now they weren't no tramps or bums. No sir. They were more respectable. They was always lookin' for work.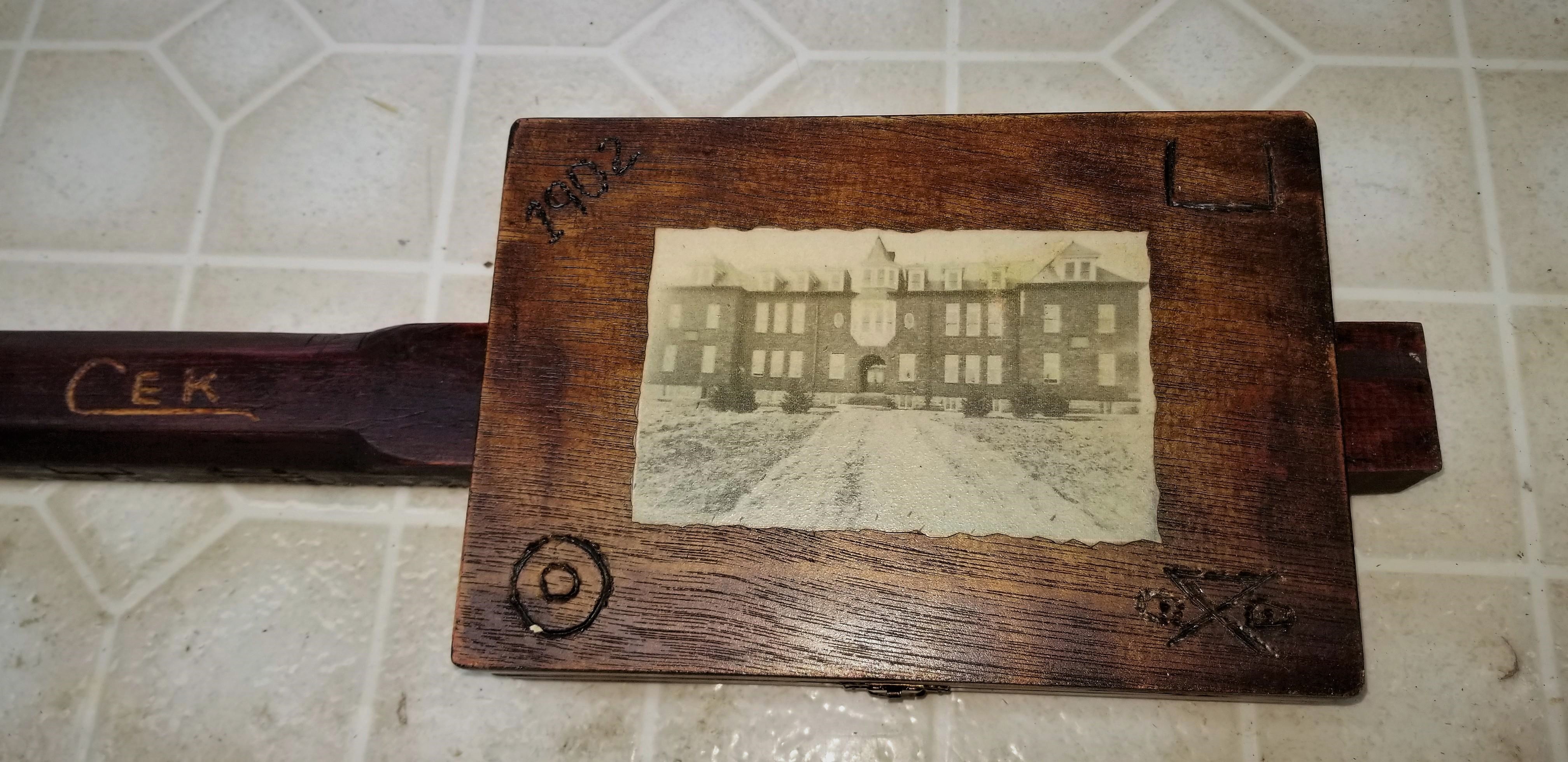 Now, Bean Hill. Yep, now there's a story.
Ya see there was this hill outside of Martinsburg with good soil overlookin' the train tracks. Too steep to grow corn or wheat but the ole beans sure did prosper.
Well, in 1902 an educated man did come to the Cove named the Rev. Dr. E. J. Guynn. Had in mind to build a university, he did. Was to be called the University of Southern Pennsylvania.
Sure enough he bought the land where the beans grew and started to build that university. Only got the stone walls and roof on, no windows or nothin more.
Ran out of money and stood there empty. Some say he ran off with a fat wallet.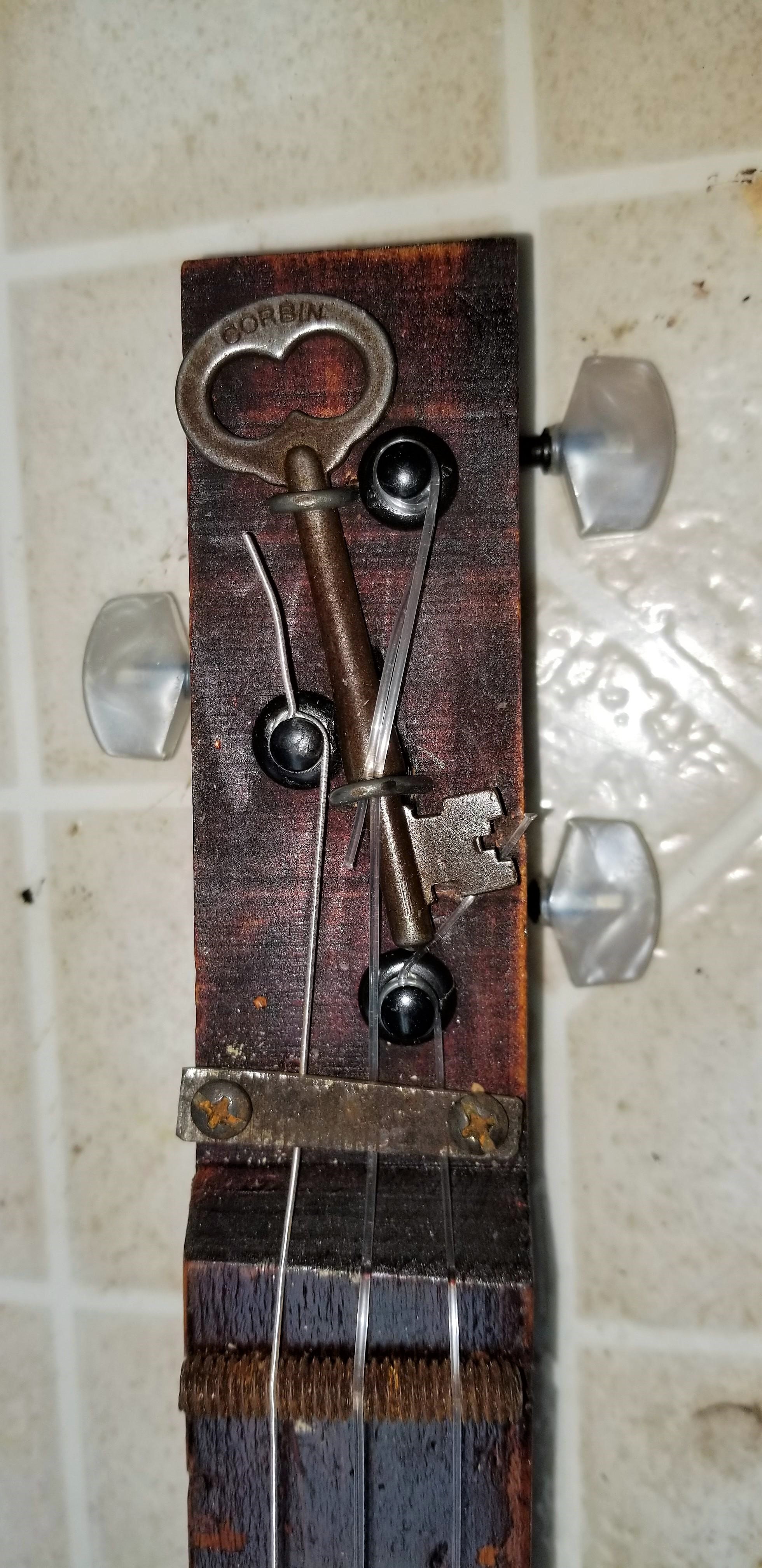 A shell of a building stood on that hill 'til a real decent man by the name of Professor Edward Byers from Ohio come by in 1917 with a vision.
He was sure he could finish what was started and open a Morrisons Cove Vocational School.
And that he did with the help of his wife Rose and others in town who shared what he was seein'.
Now I'll tell ya, it's been a many a school since then - high school, junior high school, now it's some kind of lab, Canary Lab they call it.
Guess they raise some kind of song birds. Any ways too many names so's locals just call it Bean Hill.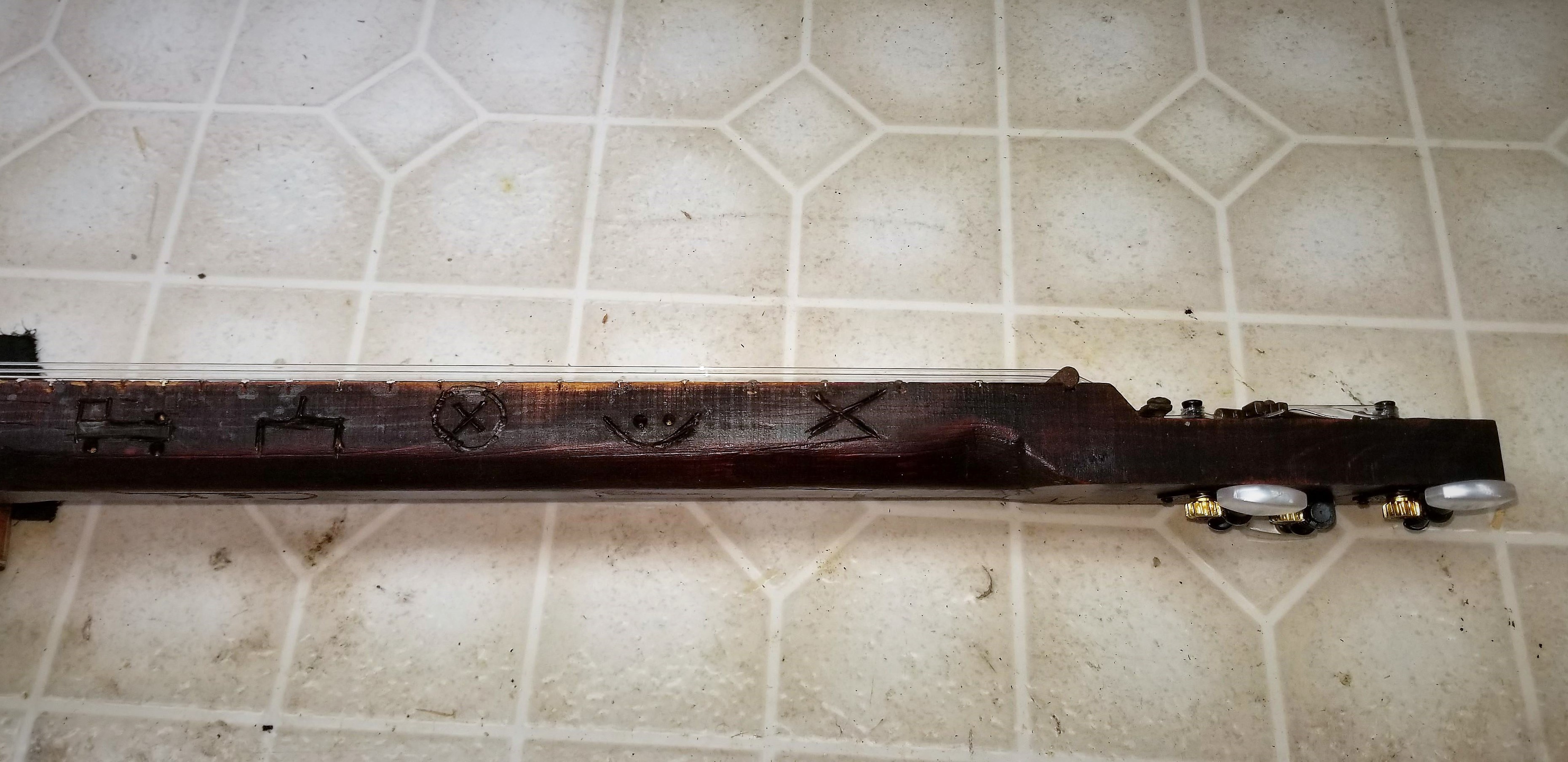 As for the Hobo Fiddle, yepper there is the meat of this here story.
Ya see, one shiverin' day when Professor Byers was just startin' this monstrous task he hears a commotion in the basement.
As he neared closer to sees what's goin on, his nose fills with the scent of smoke and his ears with the mellow sound of a string bein' plucked.
Turnin' a corner into a basement room, he comes upon a bunch of hobos huddled around a fire next to da stone foundation.
They was a happy bunch. Said they had been usin' the room as their "jungle" for many a year every time they passed through da Cove by train.
Ole Professor Byers had a likin' to them and them to him.
That night they did sing him a song they come up with. Called it "Da Bean Hill Jungle". Played a small type fiddle usin' an ole cigar box and three ole piano strings.
Didn't look like much but sure did play.
Why, wouldn't ya know it, but several months later these here hobos did send Professor Byers money to help pay for windows in The Bean.
So, there a have it – The Bean Hill Hobo Fiddle.
---
Now how's that for an inspiring story, replete with history and charm?
Do you have any hobo tales to tell or railroad yarns to spin? We'd love to read them, if you do.
Send us pictures of a hobo fiddle you've built, using C. B. Gitty parts, to support@cbgitty.com and tell us the story behind it.
Perhaps we can feature your story here on the C. B. Gitty blog, too!
Looking for the parts, or perhaps a little more inspiration, to build your own hobo fiddle? We've got you covered.
Here are some essential components for your hobo fiddle along with the story that lit the hobo fiddle fire:
"The Legend of the Hobo Fiddle" Book by Ben "Gitty" Baker
Part songbook, part history, part fiction and part memoir, "The Legend of the Hobo Fiddle" is author Ben "Gitty" Baker's attempt to introduce his musical instrument creation and share some of the "why" behind it.
Hobo Fiddle Fretboard - Fully Fretted 17 -inch Scale - Custom-Engraved with Real Hobo Glyphs!
These fretboards were specially designed by Ben Gitty for use on his Hobo Fiddles.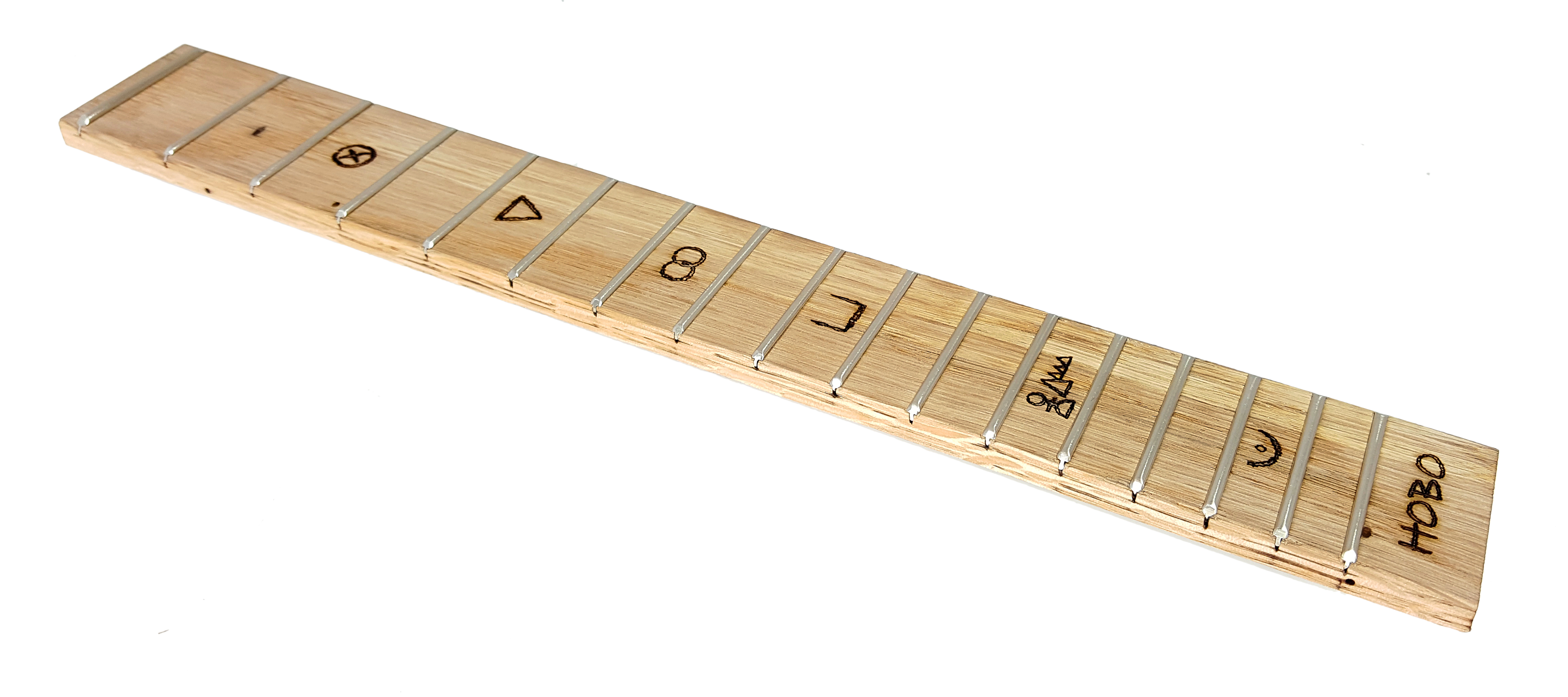 Hobo Fiddle Strings - 3-string Nylon Set for Open G "GDG"
This is a set of three nylon strings especially for homemade instruments built in the style of Ben Gitty's Hobo Fiddles.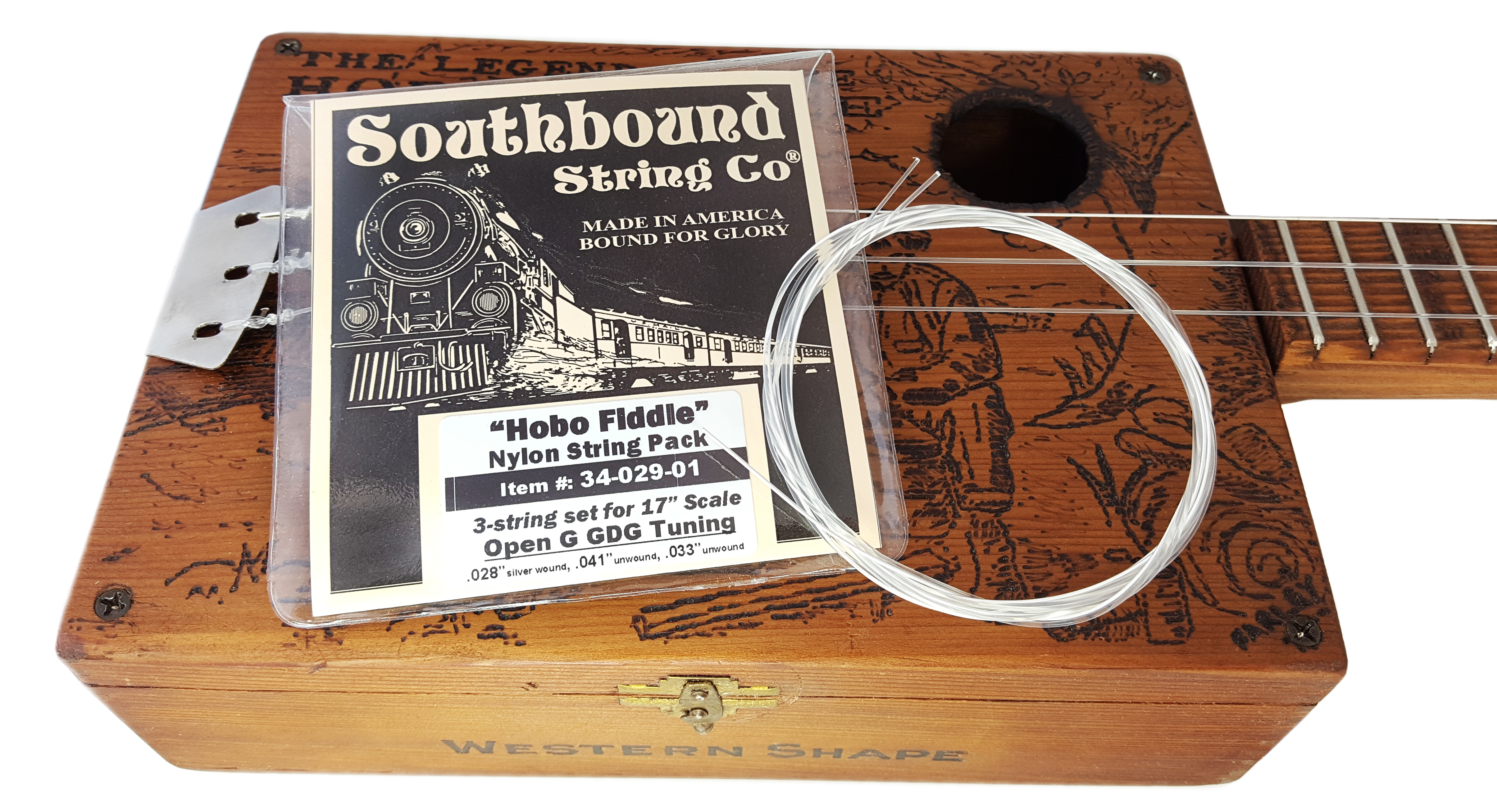 2pc. Hobo Signs Poster Set - Designed & Printed in the USA!

This 2 poster set, designed by Ben "Gitty" Baker and printed right here in the C. B. Gitty workshop in New Hampshire, USA, includes 60 authentic secret hobo signs and glyphs, drawn from historic photographs and documents from the late 1800's and early 1900's.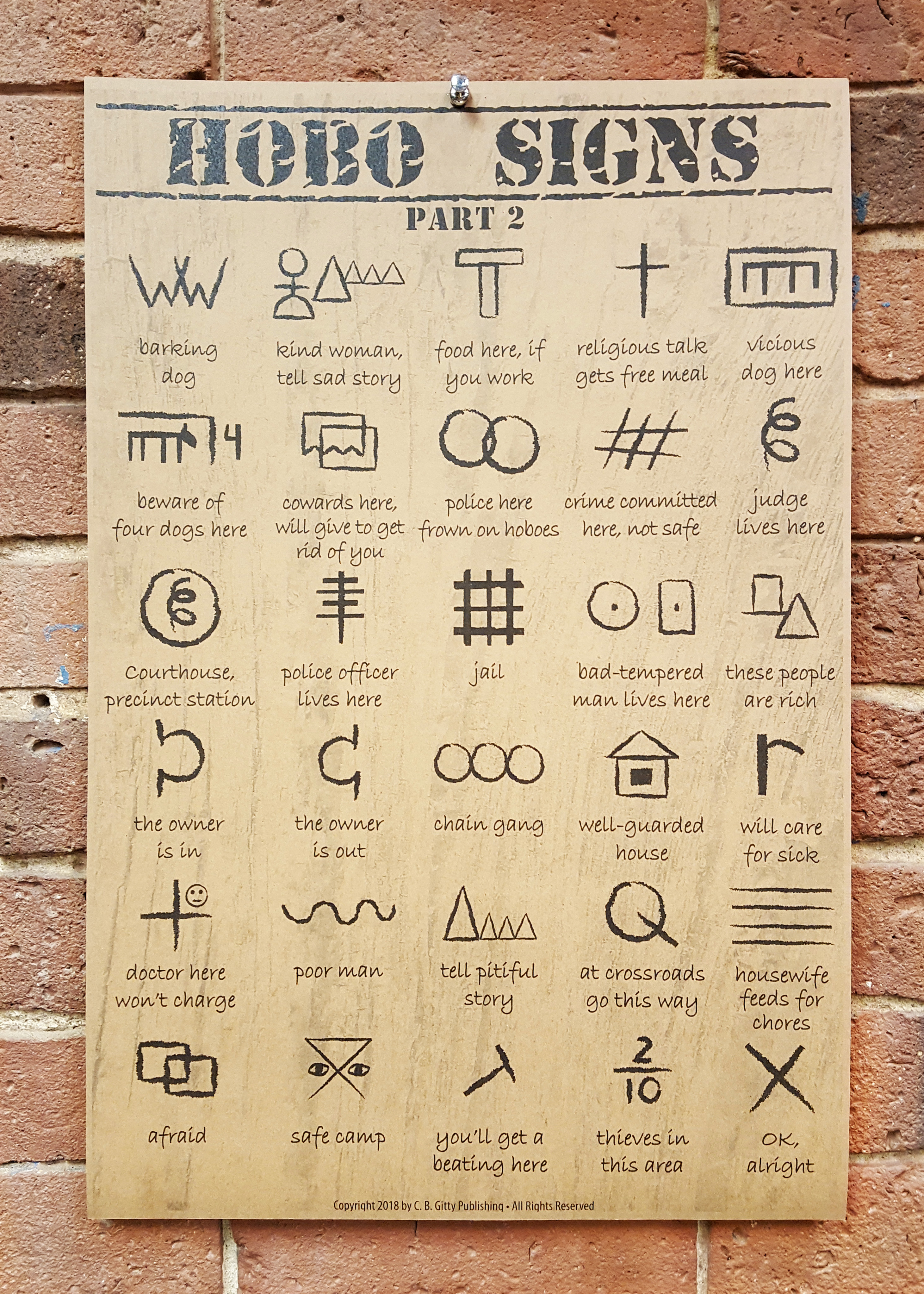 What's your story of the Hobo Fiddle?
Recent Posts
On a request from a long-time customer, Ben Gitty recently sat down to arrange tablature for the bel …

Recently, Gitty customer Vince Wesley sent us a couple of pictures of recent builds, and one of them …

I've heard it said: "A cigar box guitar is never going to sound like a Martin or a Gibson... but the …