Shane Speal created this great sounding 2-string slide guitar with nothing but a wooden boat oar and a few CBGitty.com parts. Because of the long length of the oar, Speal opted to give the instrument a longer, 25.5" baritone scale. When strung with low E and A guitar strings, it can be tuned to an ultra-low Open C powerchord, C-G.
Here is the full video blog of the project. We've included a parts list below along with extra photos and details not shown in the video.
PARTS LIST:
Economy 48" boat oar from Amazon. (Outside link)
Gittybucker Low-Profile Cover Rings with Wooden Top
1/4" Jack
Parlor Style Chrome Open Gear Tuners. (Note: Speal used this particular tuner because he had leftovers from the Mandolin Project. You can use almost any standard guitar tuners, such as the Shane Speal Signature Tuners.)
Shane Speal Signature Guitar Strings (Speal only used the low E and A strings from this pack. Save the other four strings for another instrument!)
Additional photos & build notes: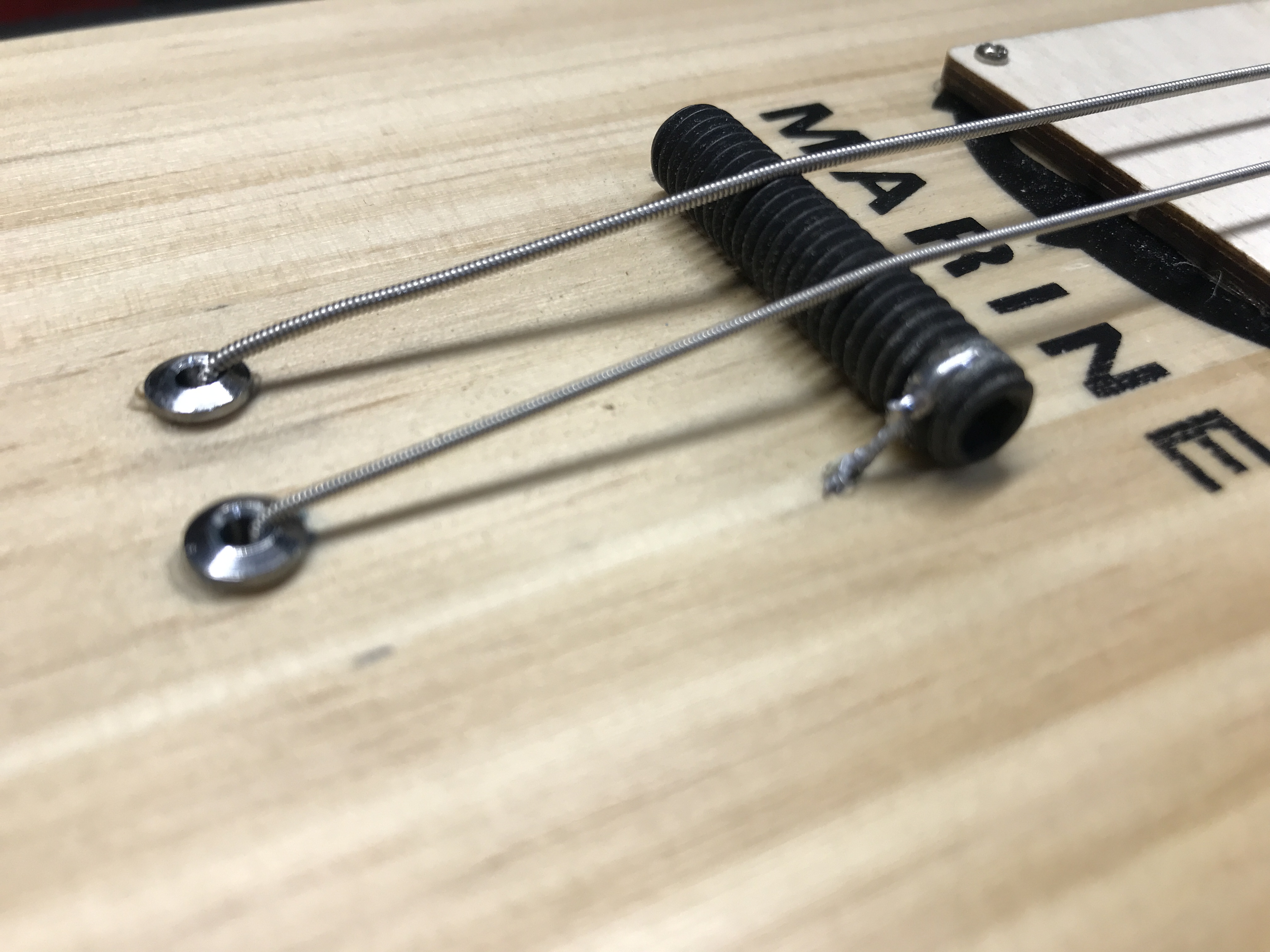 The photo above shows a closeup of the 5/16" threaded rod which serves as the bridge. A ground wire was fed through the wood and wrapped around the rod end. Speal added a little solder to keep it in place.
Speal used our Narrow String Ferrules on both the top and bottom of the instrument to protect the wood where the strings are fed through.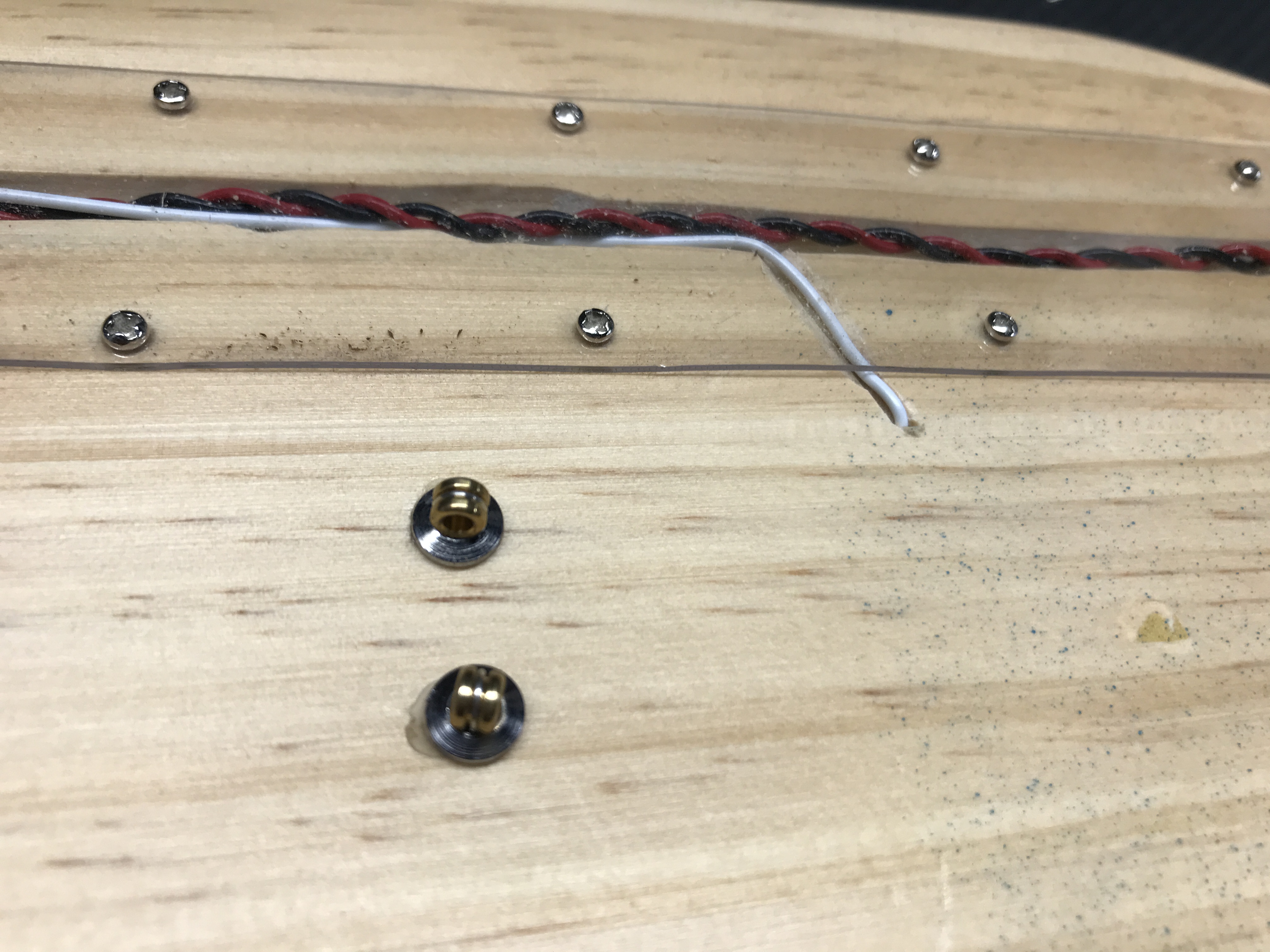 Underside of the Boat Oar Guitar: Speal reduced the length of ferrules mounted on the underside with a hacksaw because they were too long. Also note the white ground wire that is fed through the back and into the groove. (Ground wires are usually black, but Speal simply used a scrap length of wire that he had on hand.)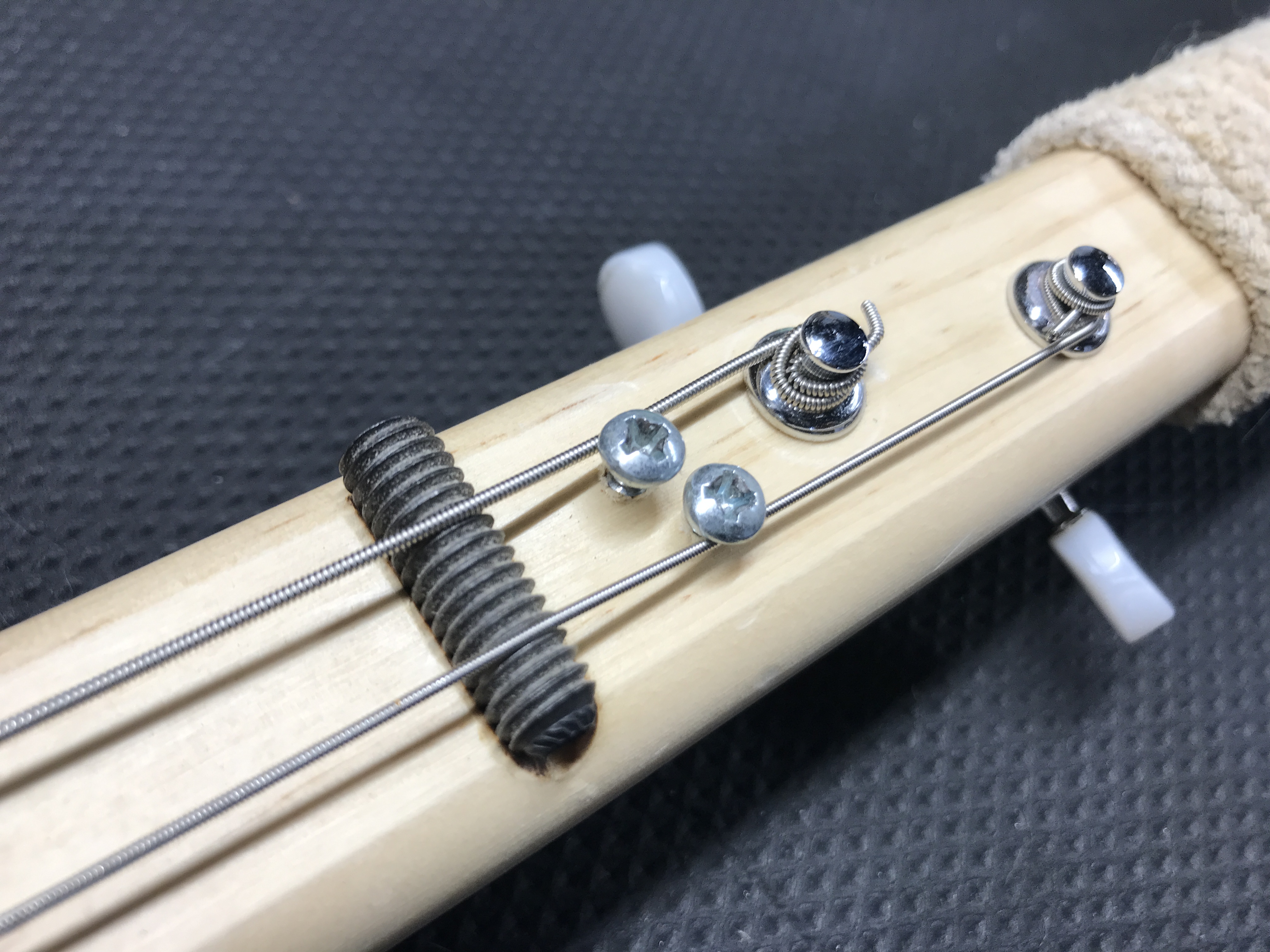 A closeup of the headstock shows the 1/2" threaded rod serving as a nut. Speal used two small wood screws to serve as homemade string trees. The guitar strings are fed under the head of the screws, which provides proper break angle behind the nut.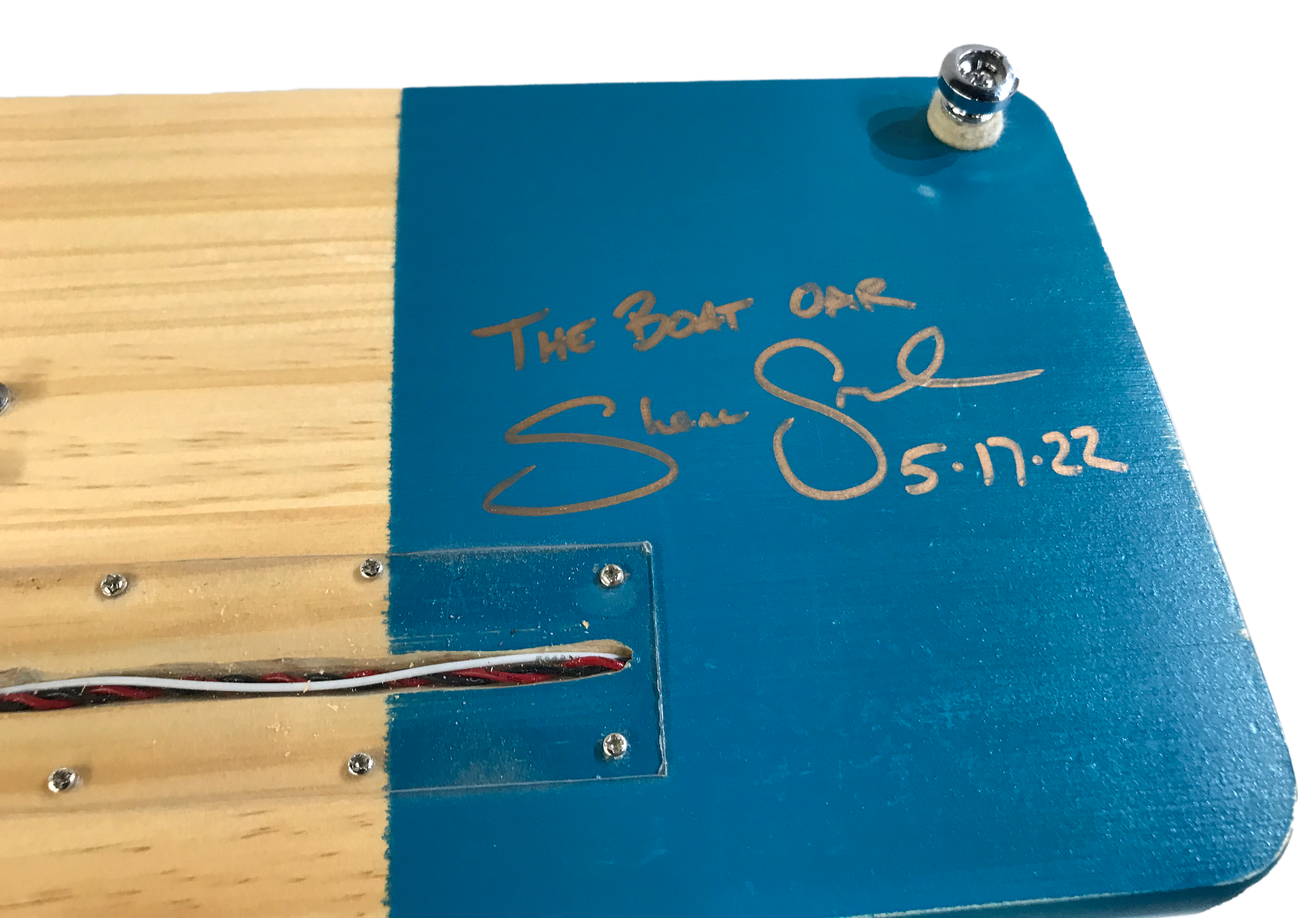 "Always sign and date your instruments," Speal says.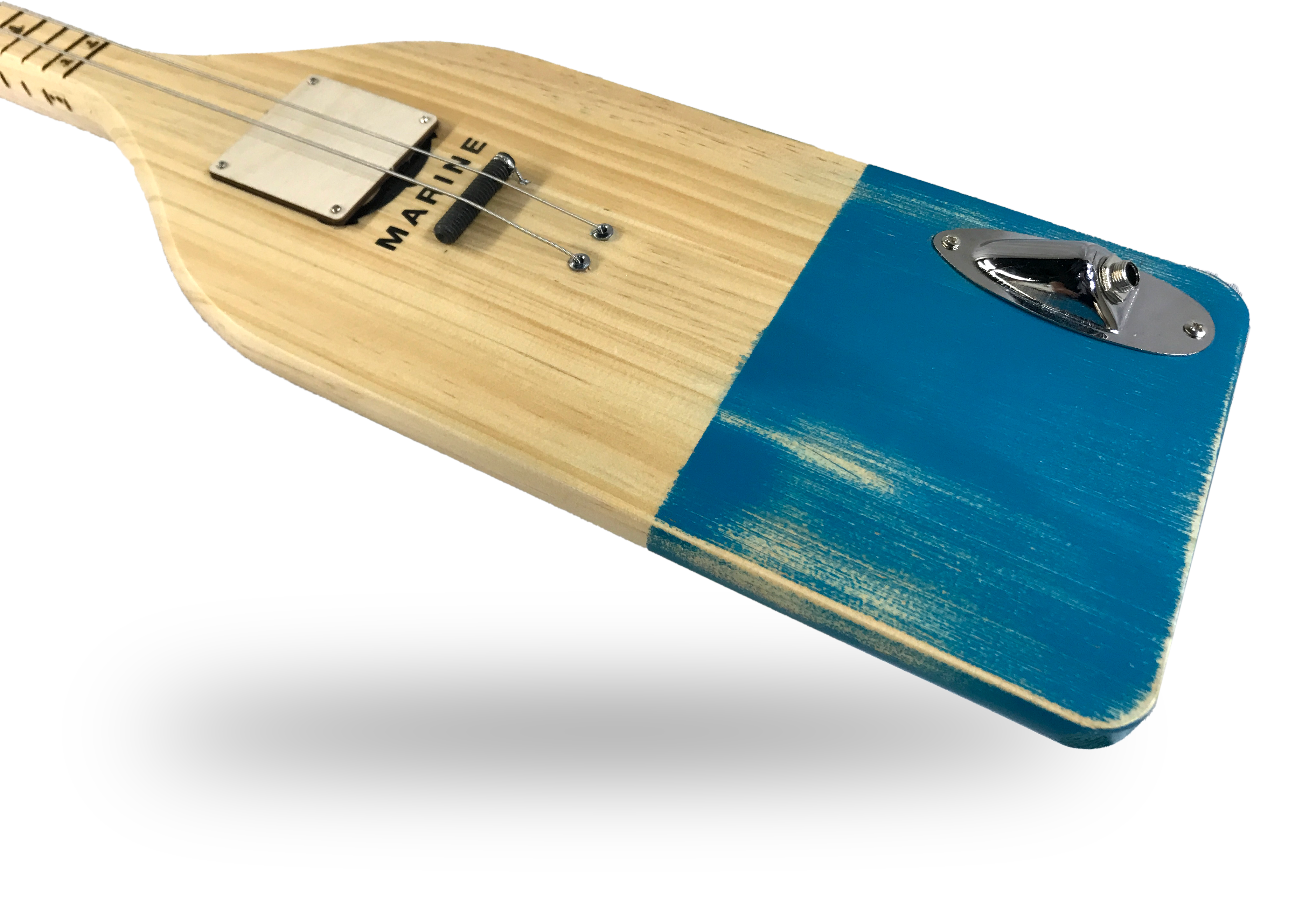 Speal painted the end of the oar with spray paint. After it dried, he used 0000 steel wool to give it an aged look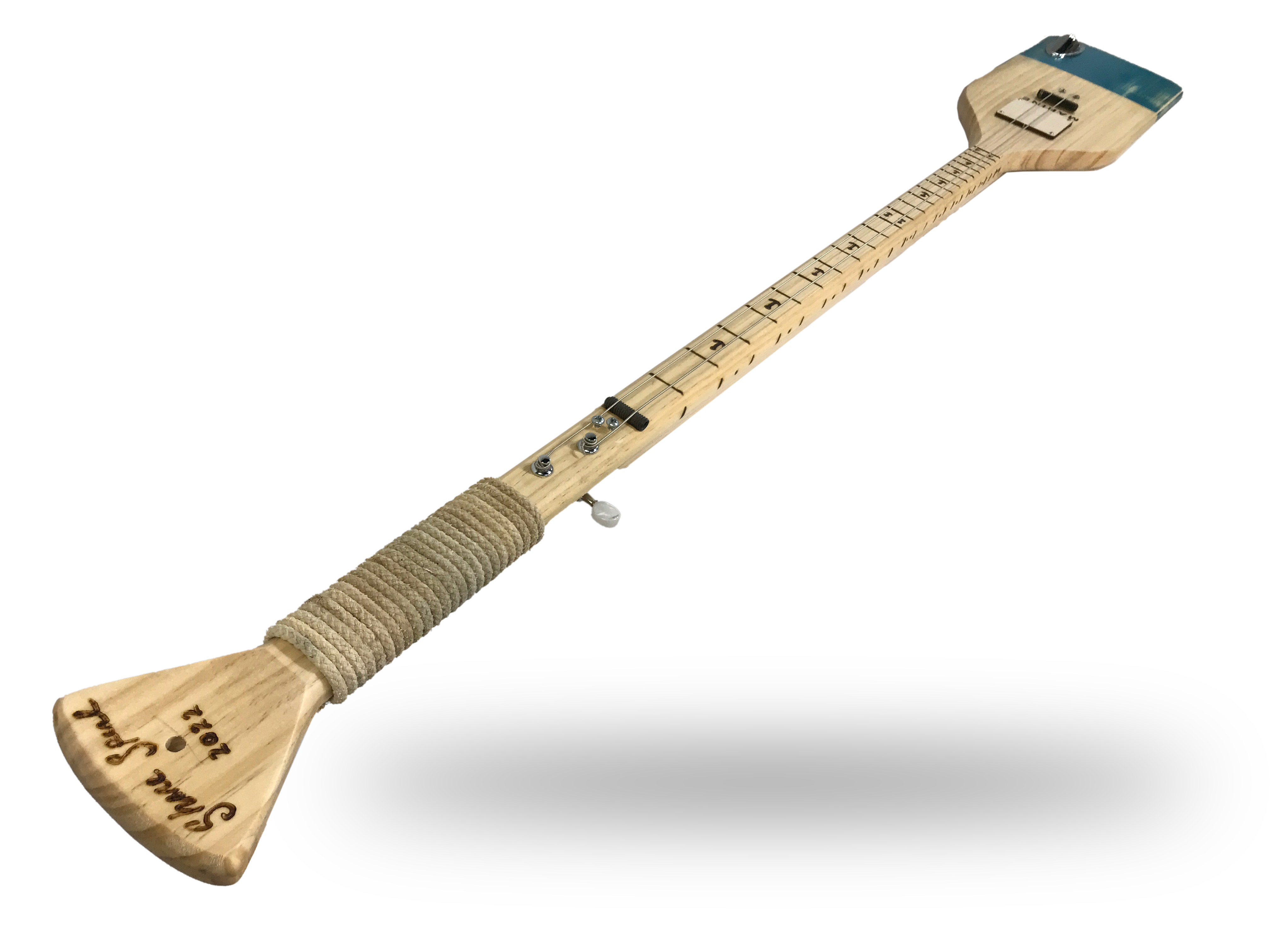 A headstock view of the guitar.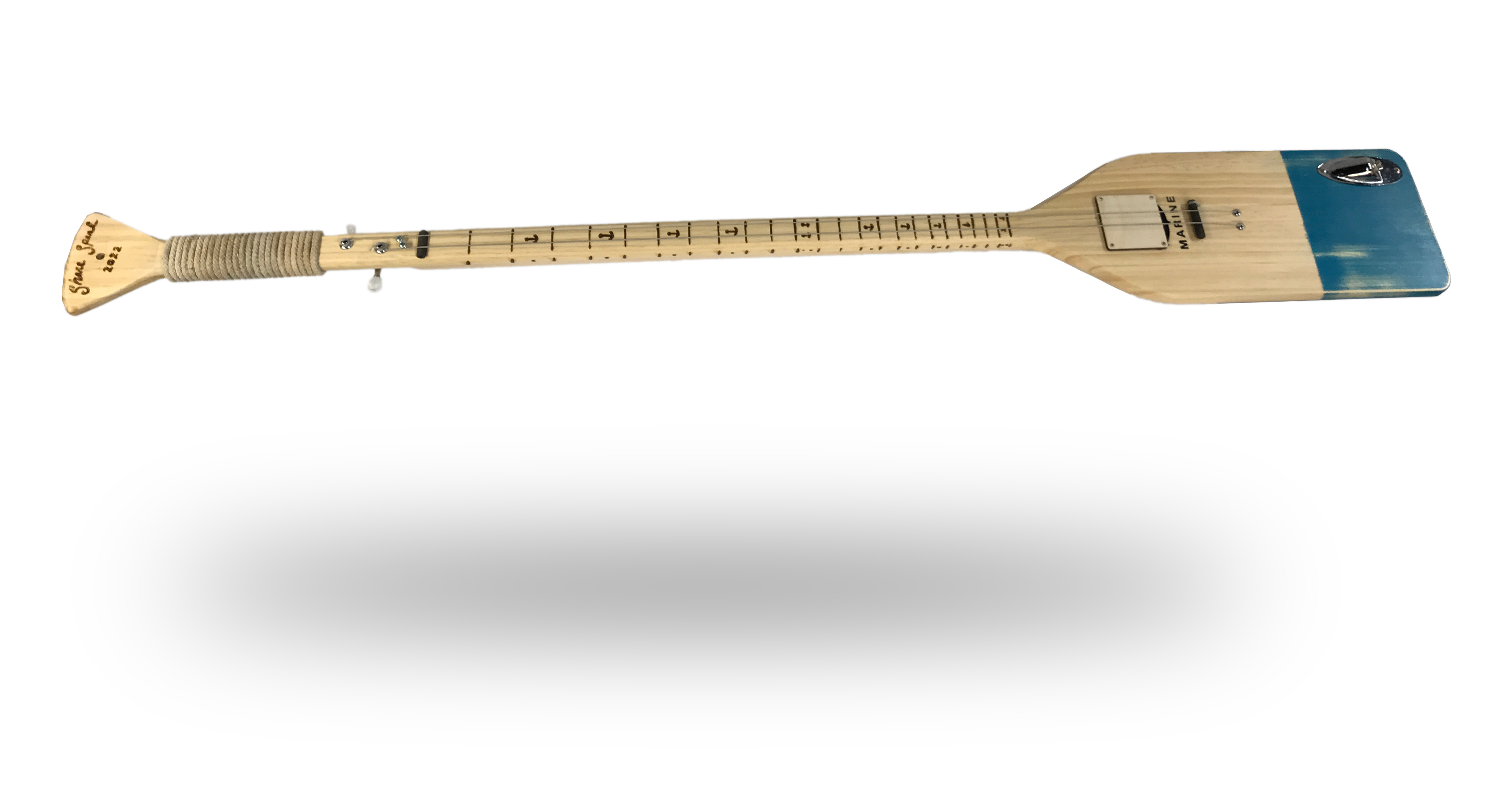 Recent Posts
On a request from a long-time customer, Ben Gitty recently sat down to arrange tablature for the bel …

Recently, Gitty customer Vince Wesley sent us a couple of pictures of recent builds, and one of them …

I've heard it said: "A cigar box guitar is never going to sound like a Martin or a Gibson... but the …