We were so excited about the all new Gittybucker thin cigar box guitar pickups, we sent one down to Shane Speal for him to test it out. Little did we know he'd create an entire guitar around a single pickup! Check out the video he sent:
The guitar is of a simple design: just a stick through a box. This is the same guitar Speal demonstrates, step-by-step in his book, Making Poor Man's Guitars. (We have copies for sale here.) He made us a second video showing the pickup mounting method, which was simply to tape the Gittybucker to the internal neck.
Of course, this guitar is made with Shane Speal Signature Tuners ($5.99), Shane Speal Signature strings ($4.99) and the C. B. Gitty EconoHarness ($2.99)
One of the most striking details of the guitar is the woodburned logo up the neck. Speal simply took the Gittybucker logo, printed it out and used carbon paper to trace/transfer it to the neck.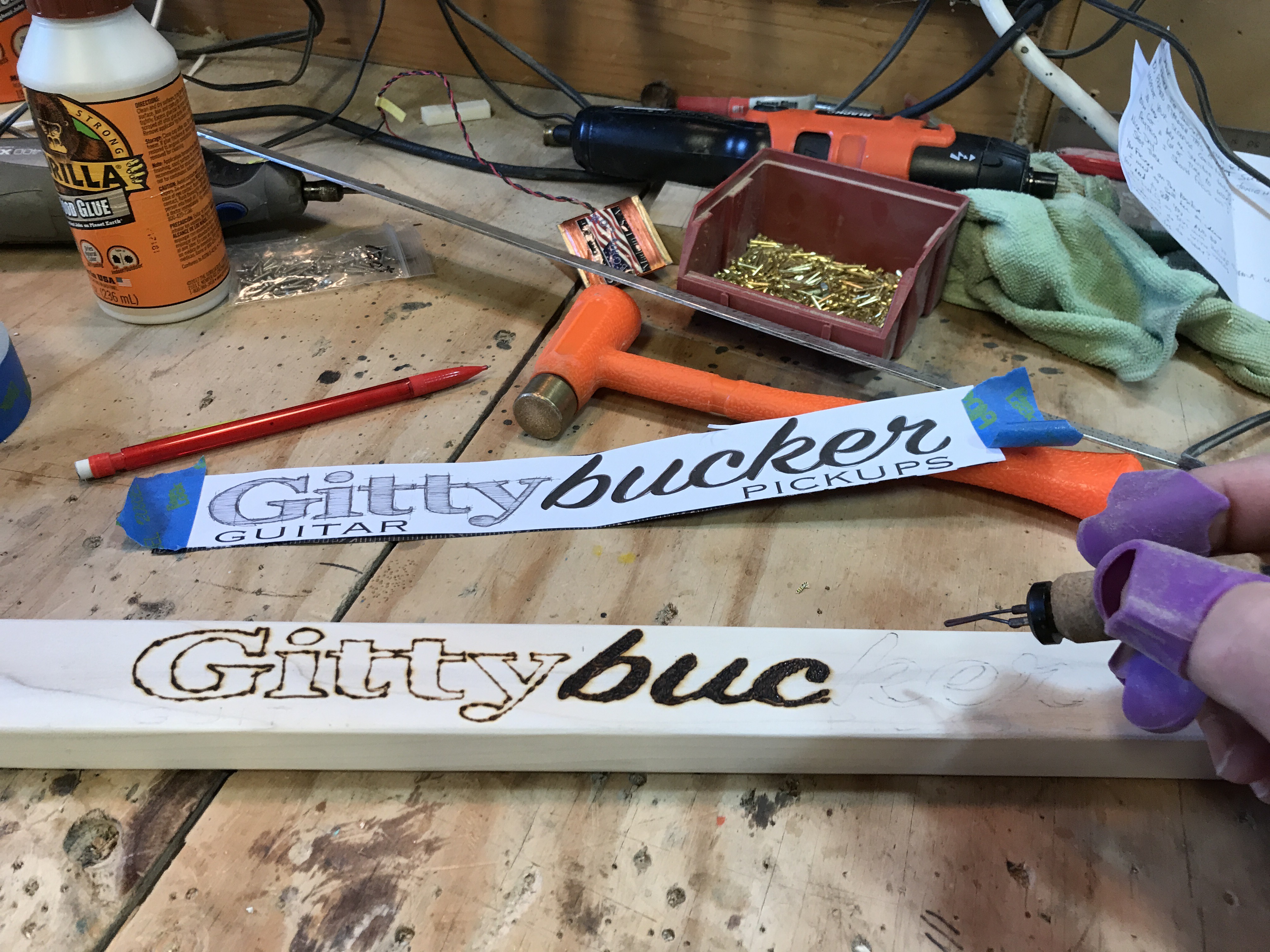 In the photo above, Speal starts on the outline of the logo and the blackened "bucker" letters using a blunt tip on his woodburning pen. He is wearing thermal finger guards to protect his fingertips from the heat of the woodburning pen. When he changed to a sharp tip for the "Gitty" handwritten font, he also switched over to a leather glove (seen below) which did a much better job at protecting his fingers. "Once your fingers start warming up, you start to make mistakes," says Speal on the woodburning art.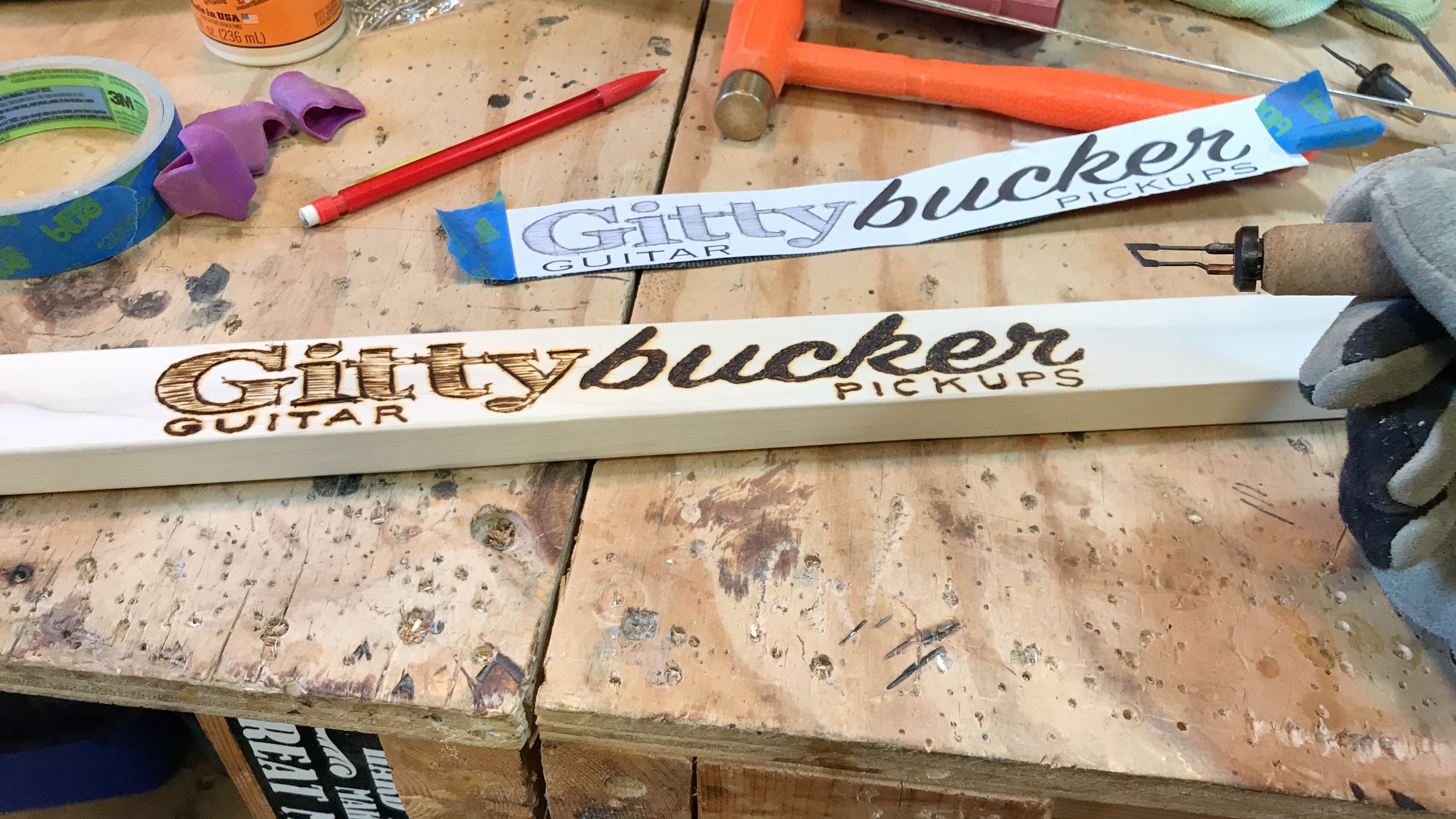 The finished logo looks fantastic!

Recent Posts
Much like the VariTone switch on BB King's "Lucille" guitar, this Tone Box DIY stompbox will dial in …

The international cigar box guitar community rallied around one of their own when Burton Philbrick l …

We make a lot of custom printed cigar box guitars featuring artwork or photos provided by our custom …