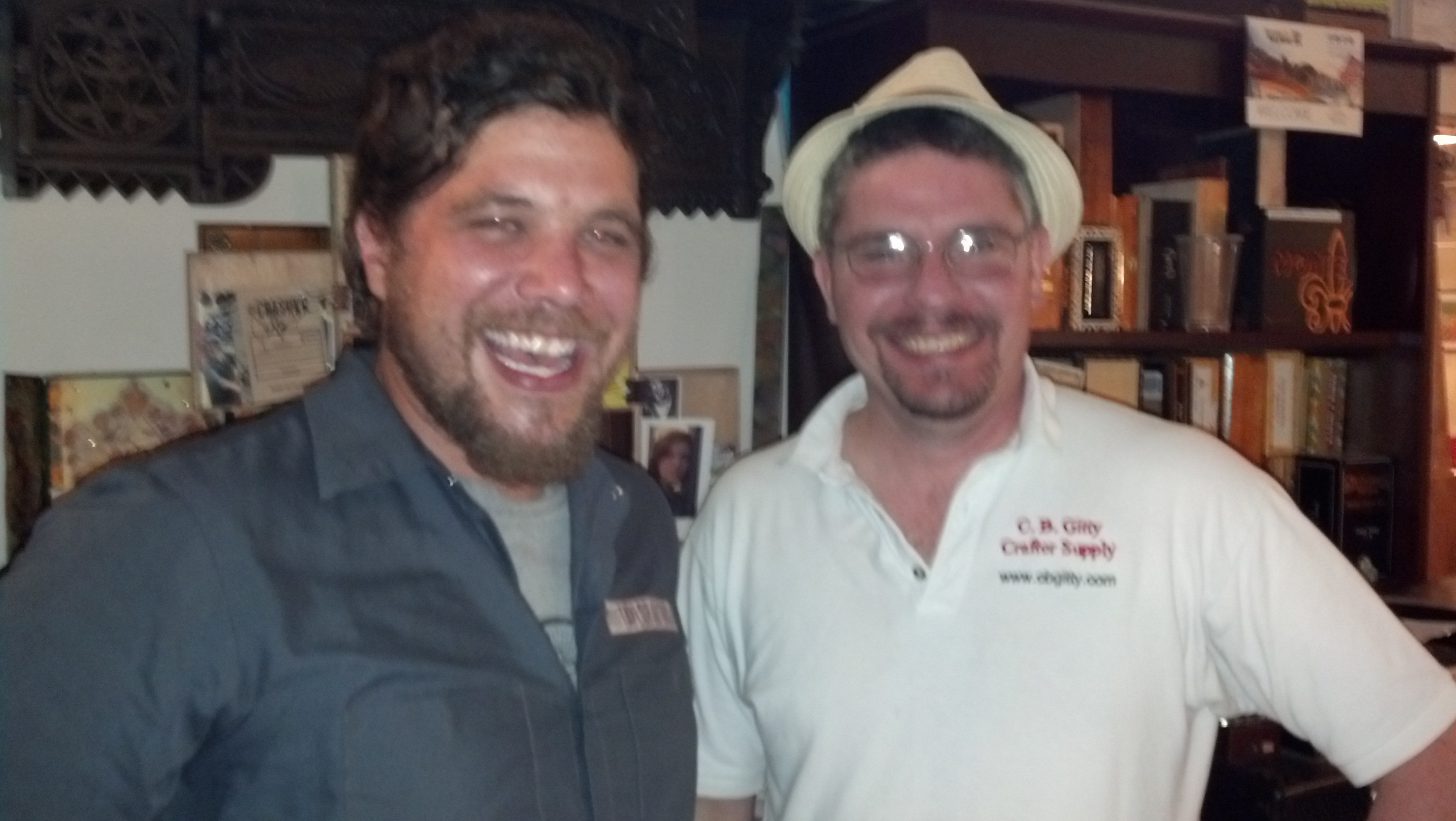 (Mouse over each photo for a description of who's in it)
Being a bit of an introvert, sometimes I need a reminder of just how important it is to get out of the shop and visit with the community that makes up the awesome hobby of cigar box guitar and handmade instrument building.
It is too easy to hide behind the protective barrier of the Internet, occasionally throwing up a blog post or uploading a photo to Cigar Box Nation. But it is out amongst the folks that make this hobby so great that the real magic happens.
This past weekend (May 30 and 31, 2014), I had the opportunity to do just that, at the 10 th Annual Cigar Box Guitar Festival held at the Lowe Mill in Huntsville Alabama. This is the fest that started it all. Founded a decade ago by old-school CBGer Matt Crunk, the Huntsville fest has always been a cornerstone of the CBG community, and until the advent of the Pennsylvania CBG fest a few years back, it was pretty much the only dedicated cigar box guitar festival in the country.
I was picked up at the Huntsville airport by none other than John Nickel of Nickel Cigar Box Guitars, who is pretty much the cornerstone of the CBG community at the Lowe Mill. He was holding one of my own "CBG" oval stickers, and soon we were at the Lowe Mill, meeting some of the great crew of people that call the mill home. It really is an amazing place, full of artists, artisans, crafters and creators, and John's shop is one of the most vibrant parts of the whole thing.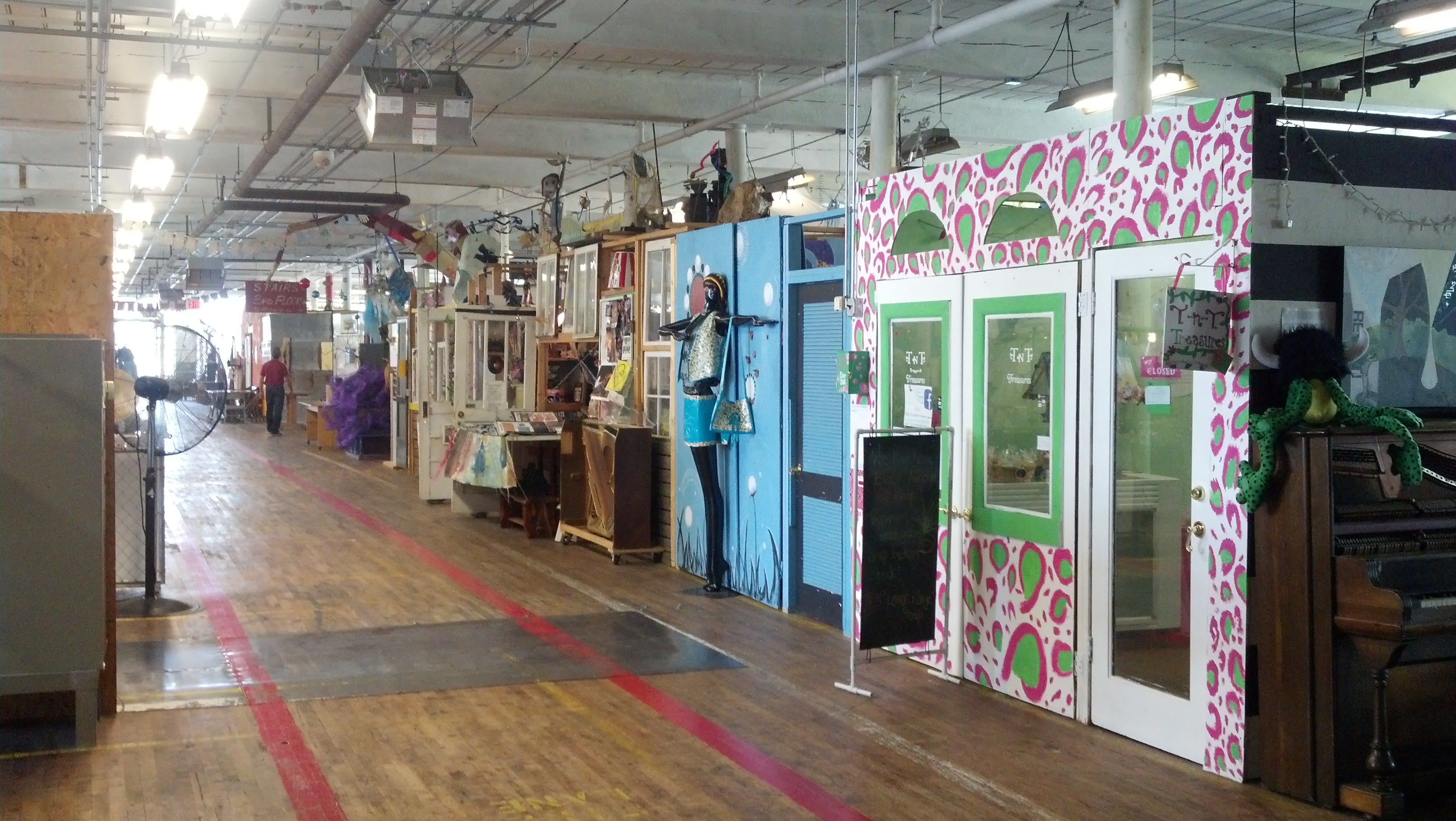 The next day, the actual festival activities didn't really kick off until 6 PM, but I was at the mill by 12, hanging out in John's shop, exploring the many other booths and shops, talking with artists and meeting quite a few CBG builders. As the day went on and more people started to arrive, I began to meet folks whose names I knew well from the orders they have placed with me over the years. It was really awesome to meet so many great people, to put faces to names, and to talk with them about the various creations they have made. It was also deeply gratifying and more than a little humbling to hear how folks talk about the role C. B. Gitty has played in the growth of their hobby (or vocation!).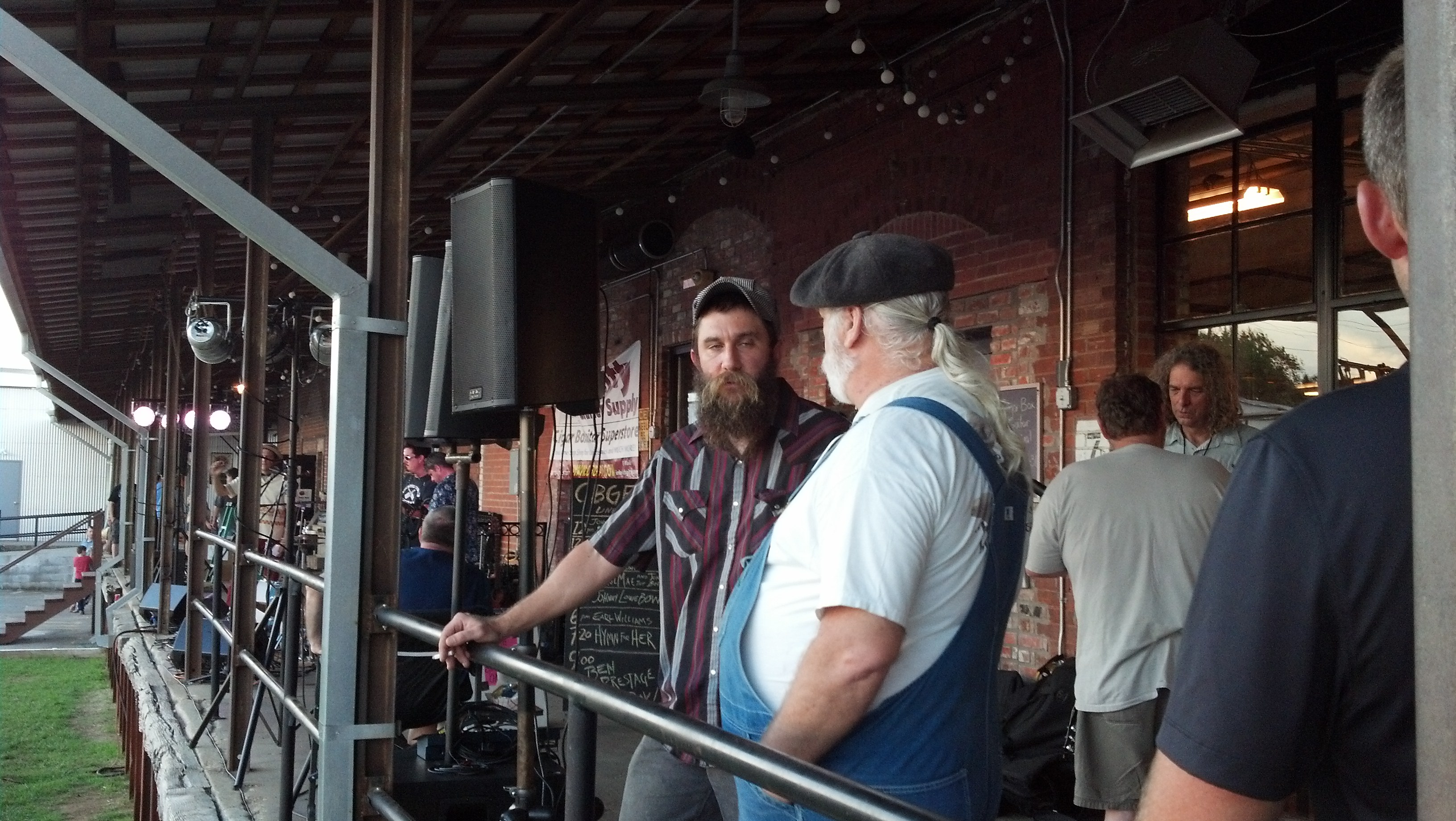 It was also great being able to meet for the first time some of the performers whose names I have heard and seen so many times over the past few years: Microwave Dave, Wayne and Lucy of Hymn for Her, Ben Prestage, Johnny Lowebow – in addition to catching up with some folks I've met before, like Justin Johnson and April Mae & Catfish Dave of April Mae and the Junebugs. Sharing a swig of Jack Daniels with Justin or a sip of apple pie moonshine with April Mae is hard to beat.
Then of course there was the music, some of the best to be had in the cigar box guitar world. It was my first time seeing Microwave Dave, Johnny Lowebow, Matt Crunk, Hymn for Her and Ben Prestage live. The range and breadth of musical expression on that stage was simply amazing, and as a musician myself I was in awe.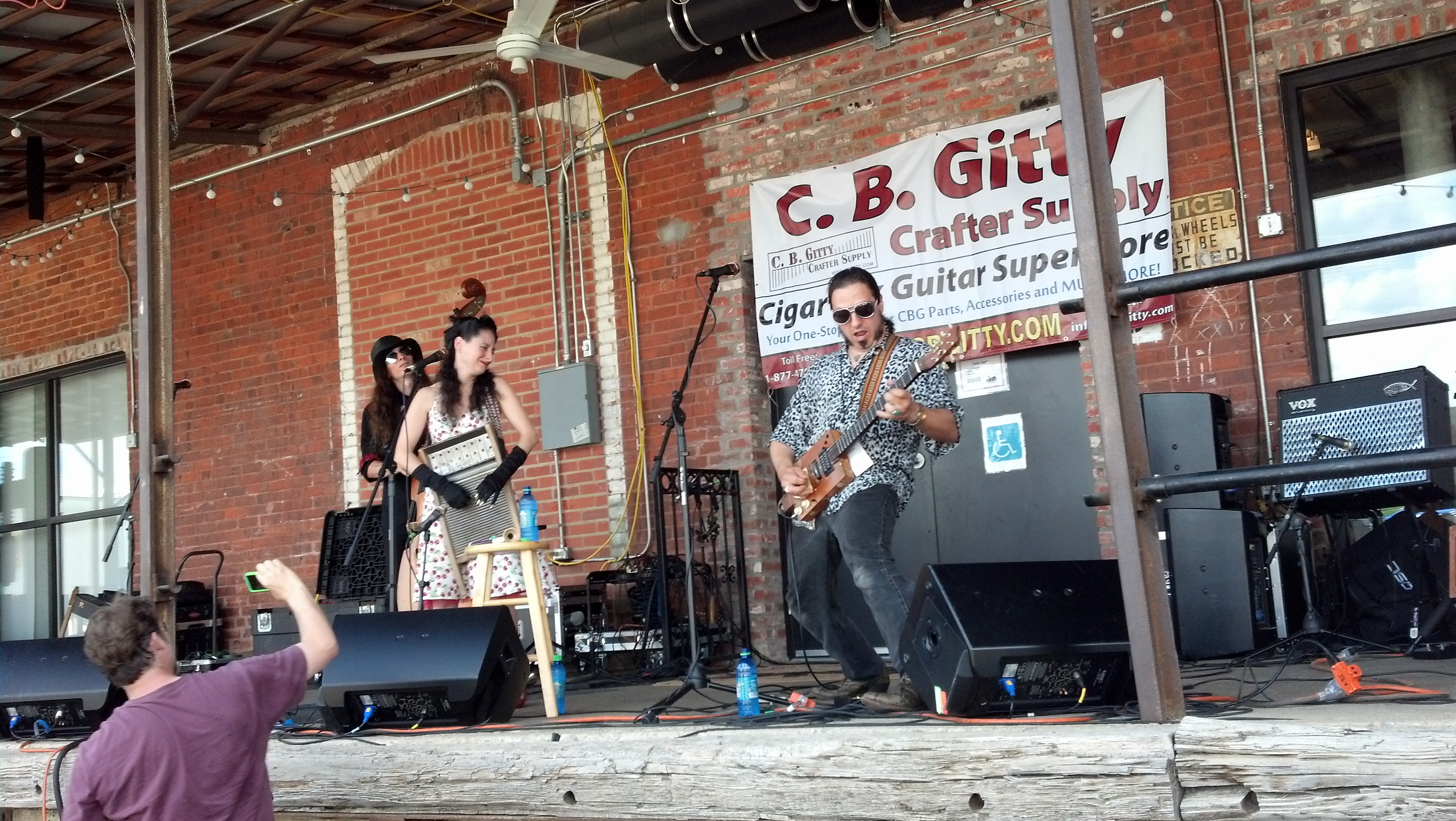 I came back from the Huntsville CBG fest amazed, humbled, motivated and inspired by what I had seen and heard. I came back enriched with new friendships and with renewed and strengthened ties with old friends. Even though I did not take down anything to sell, I returned to my home state feeling much richer. I also brought back just a bit of embarrassment that it had taken me this long to get down there and be a part of it. You can bet I'll be going back!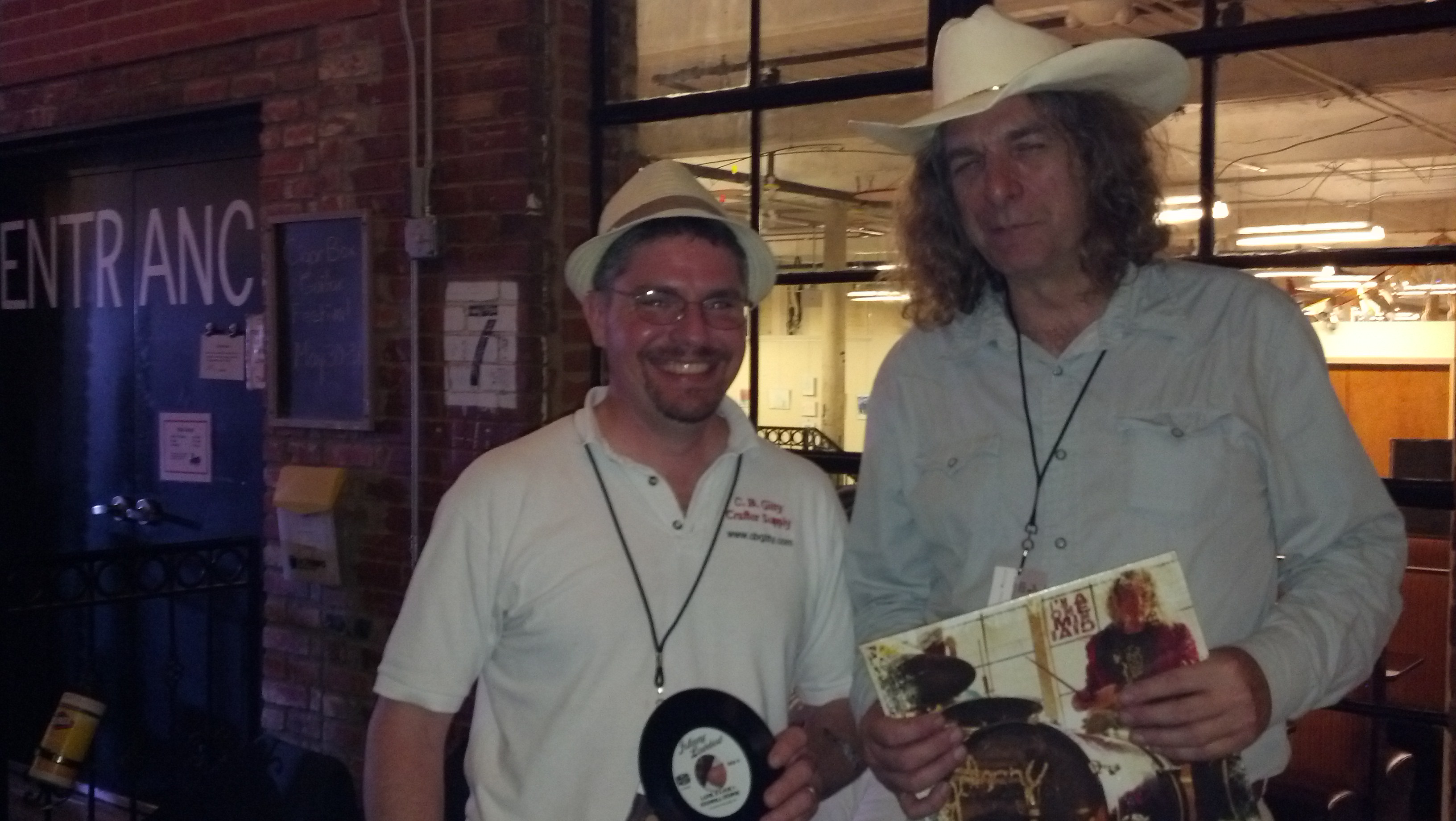 Recent Posts
On a request from a long-time customer, Ben Gitty recently sat down to arrange tablature for the bel …

Recently, Gitty customer Vince Wesley sent us a couple of pictures of recent builds, and one of them …

I've heard it said: "A cigar box guitar is never going to sound like a Martin or a Gibson... but the …