The Gitty Gang couldn't do a show this past Friday, so the King of the Cigar Box Guitar Shane Speal stepped in to host one that everybody's still talking about!
Sometimes duty calls and the Gitty Gang can't get into the studio for the regularly scheduled Gitty Gang Show on Friday afternoons.
When that happens, Shane Speal takes over just like he did this past Friday.
With an unparalleled enthusiasm for handmade musical instrument history, Shane did a deep dive into his private instrument collection, and he didn't disappoint.
Below you'll see the video in which you'll be introduced to some of the most curious instruments you'll ever see.
Scroll a bit further to see timestamps that serve as the video's "table of contents."
Video
Timestamps
:30 Shane introduces the show with what may be the oldest-known working electric diddley-bow.
2:19 Learn what components comprise this incredible historical piece, including a humbucker pickup that may be from the 1920s!
5:10 Shane removes the pickup for closer inspection and offers advice on where to find one of your own.
8:50 The diddley-box is plugged in and played.
11:51 Shane reveals his next invention, and it involves parts from an old church pipe organ.
18:31 Check out Shane's book available at C. B. Gitty.
19:01 Take a look at this collector's item Shane has: an electric 6-string guitar built illegally in prison!
22:53 Shane shows off the first mass-marketed diddley-bow sold door-to-door; the Marxolin.
26:10 Here are two prototypes of the Nightingale Autoharp.
27:25 Shane shows a C. F. Zimmerman autoharp.
28:22 Shane explains how the Nightingale Autoharp works.
31:36 Check out this Hill Country Harp made in the 1920s and 1930s for harmonica players seeking a one-man-band sound.
33:58 Here's a gorgeous old Marxophone zither.
35:26 Shane gives you a closeup look at how the Marxophone works.
35:53 Introducing the Celestaphone. Shane gets into how musical instruments such as a Celestaphone were sold door-to-door, mostly in rural America.
38:15 More American musical instrument history and how they were sold is discussed along with the American Art Guitar, a nearly unplayable instrument.
39:08 More about zithers.
40:39 Shane reveals an incredible amplifier he built into one of these old instruments using a C. B. Gitty amp kit and an extra speaker.
42:44 Check out this old tin can banjo! It's an oldie, for sure, with a hand-carved neck. Shane reveals his plan to refurbish this beauty and lend it to professional recording artists.
45:07 Shane reviews and recommends titles from his massive book collection.
1:01:05 Shane re-visits the electric diddley-bow from the beginning of the show and reminds us all to "Be Curious!"
Must Reads
Did you enjoy what you saw in Shane's collection? Are you inspired to create new stuff inspired by Shane's show?
Check out these other articles in which Shane turns the creativity up to 11!
Cigar Box Guitar Secrets: Antique Boxes, Vintage Fretboards & More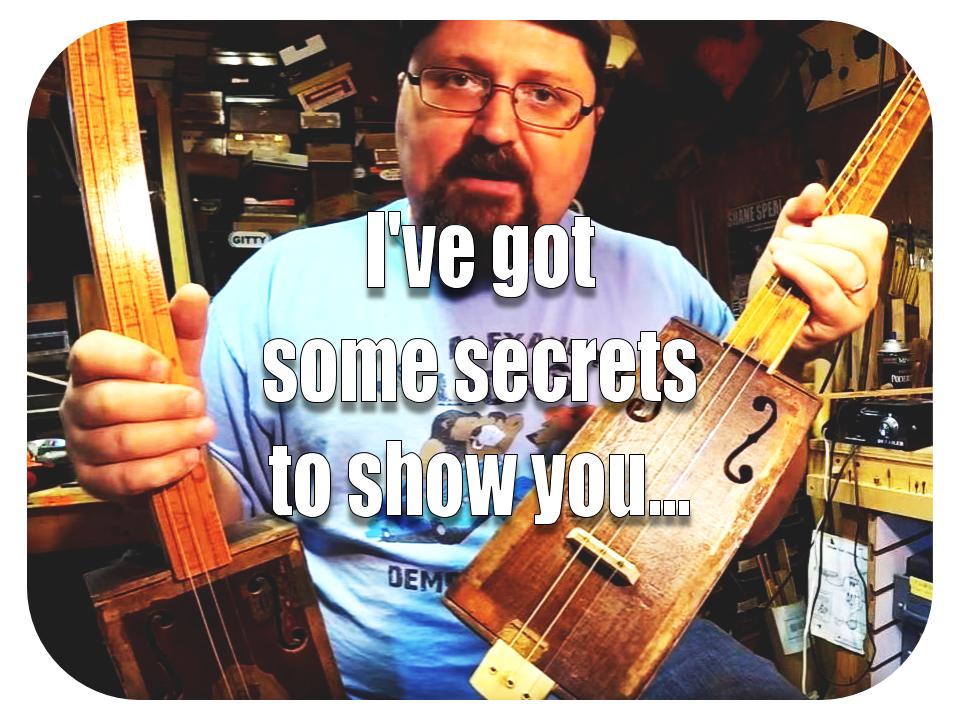 Cool Mods for C. B. Gitty Cigar Box Amps!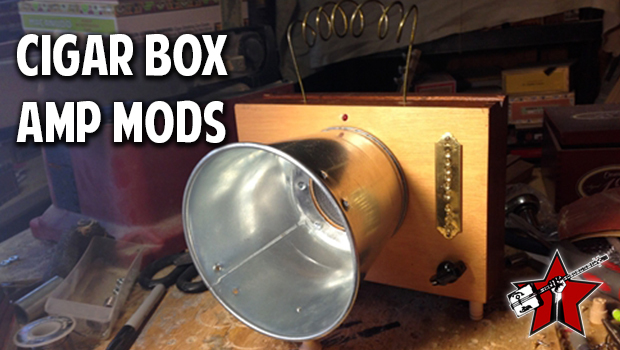 Click here for Shane's cool amp mods.
Shane Speal's 1 Hour Project: Make Your Own "Shabby-Chic" Lap Steel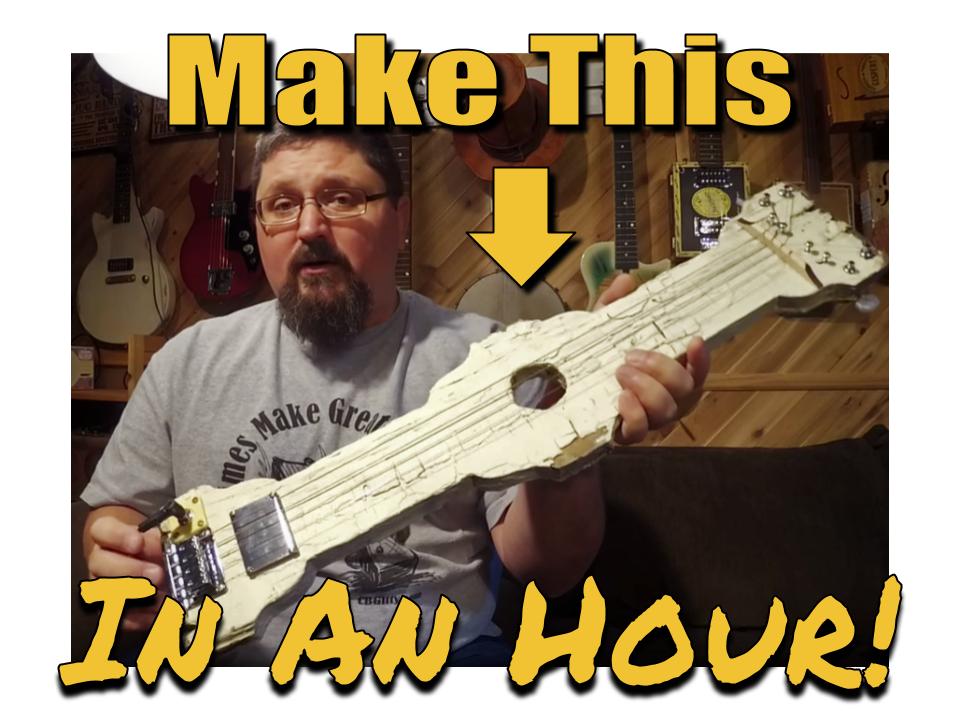 Click here for Shane's one-hour "Shabby-Chic" lap steel.
Recent Posts
The C. B. Gitty Gold Foil acoustic pickup is one of the most versatile and easiest magnetic picku …

We've been buried in entries for the 2020 Banjo Build-Off! This week, we're going to announce the fi …

Just as A. E. Staley's baking powder worked wondrous transformations in bakers' recipes a century …