Unbeknownst to most historians Hawaiian music was all the rage during the Steampunk Era.
Introducing the Phono-Uke, a wild instrument created by Benand Nellie for our 2021 Musical Mutant Build-Off.
Nellie says, I call it a 'Phono-Uke'. The idea came from several late night discussions with a ukulele/ gramophone enthusiast friend of mine and it's made from an old battered cornet, a gramophone soundbox and some scrapwood.
Hear it in action...twice...with this throwback demo video featuring Nellie and his clone!
Here are more detailed photos of this wild instrument. There are so many subtle details to discover, from the use of an ornate U bend in the headstock to the curvature of the wood that follows the original brass instrument in the body.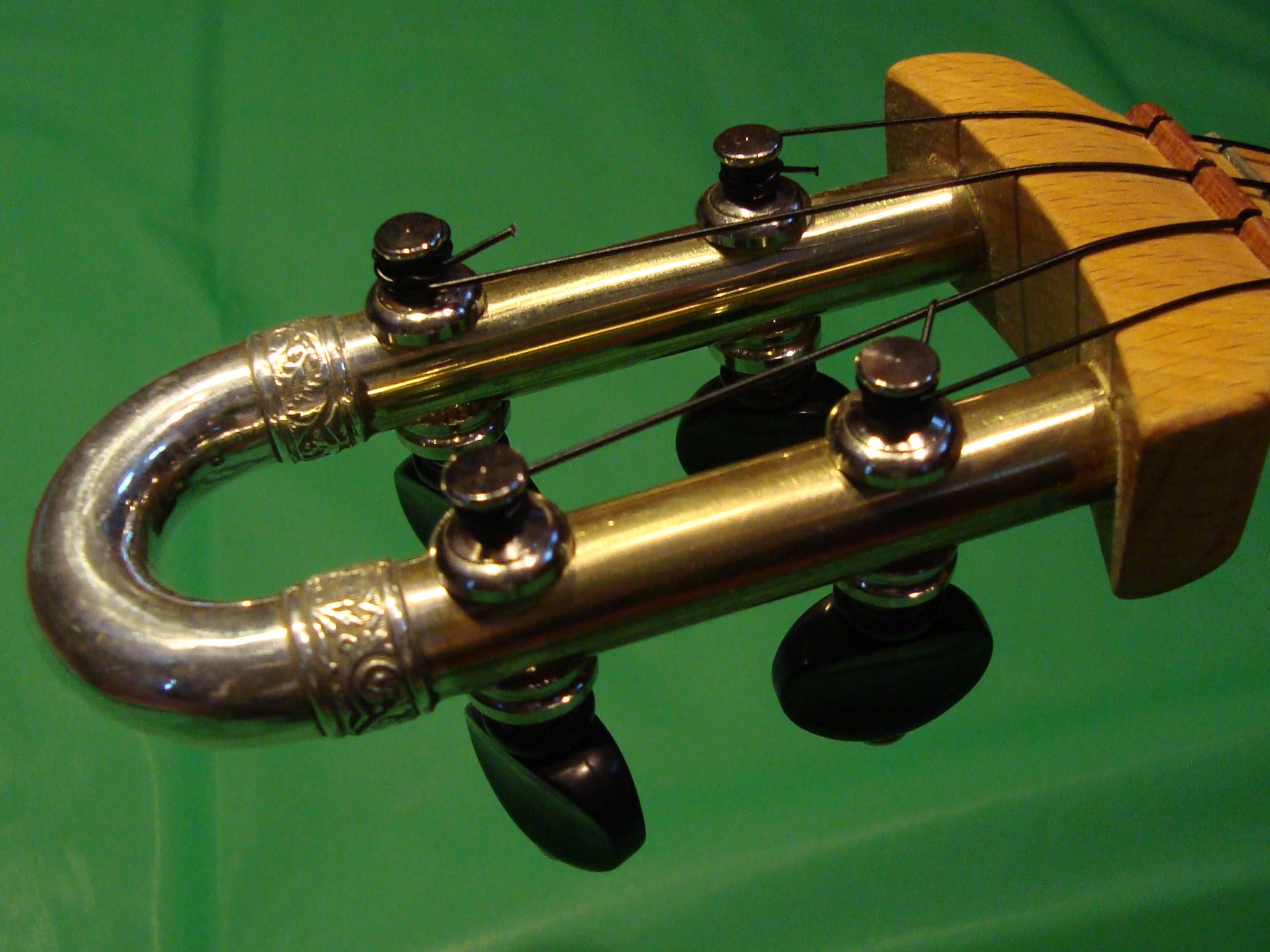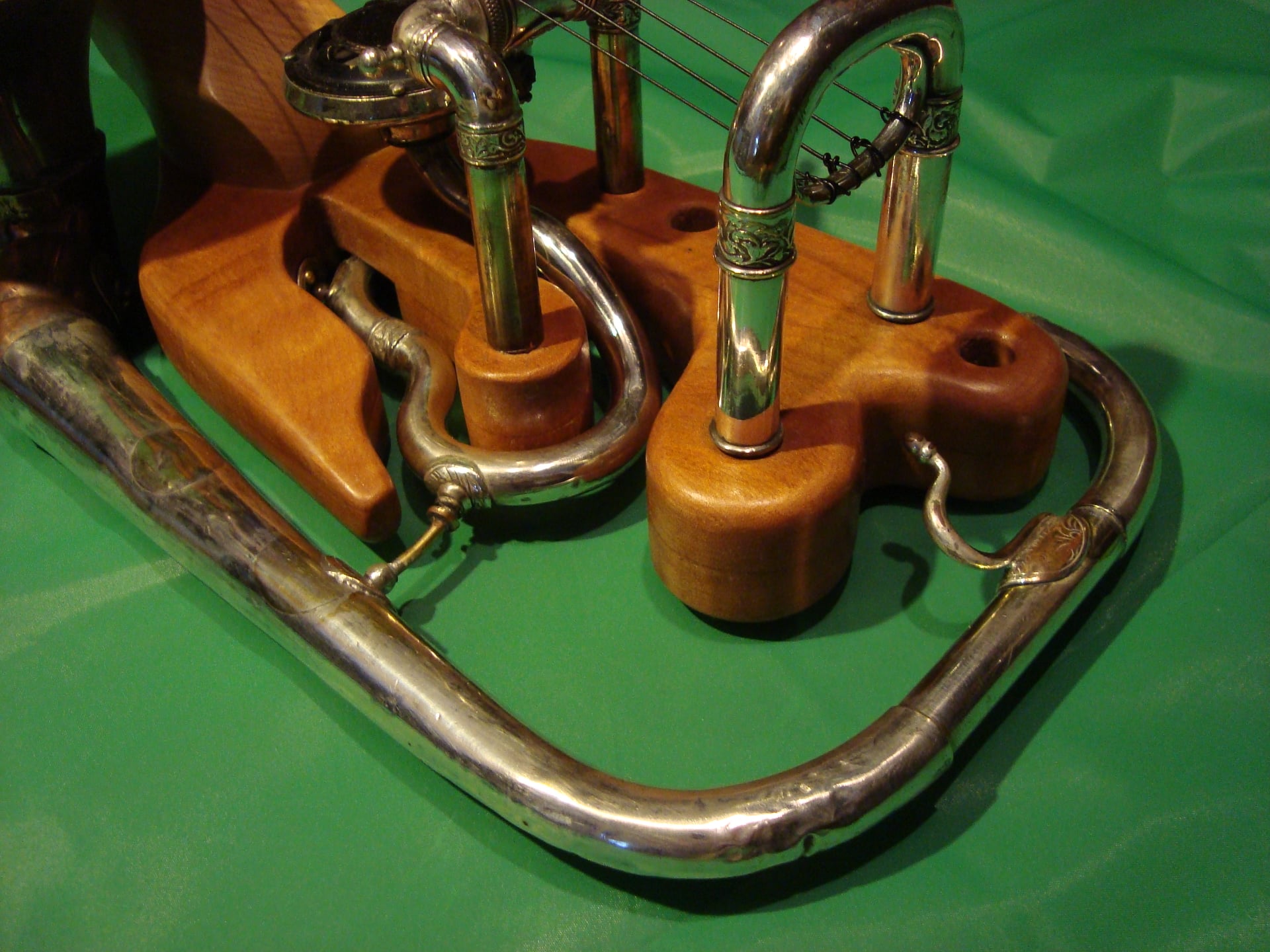 Recent Posts
C. B. Gitty got its humble start years ago when Ben Gitty Baker sold fretwire out of his basement to …

The following article is excerpted from the book, Making Poor Man's Guitars by Shane Speal ($19 …

Hi all, it's Shane Speal.I just made a great playing acoustic/electric mandolin from a cigar box and …